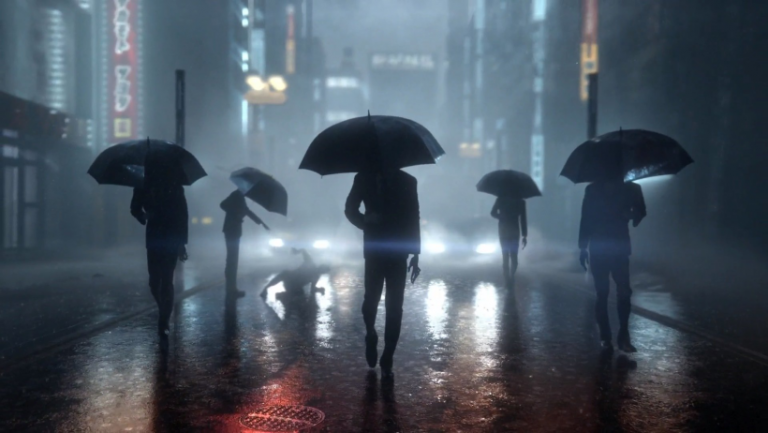 The creative director behind Tango Gameworks' upcoming Ghostwire: Tokyo has announced she is leaving the company. It's a bit of a shocker, considering Ikumi Nakamura appeared on stage at E3 2019 to announce the game only a few months ago, although the project will continue under Shinji Mikami's guidance.
Ikumi Nakamura Leaves Tango Gameworks
Nakamura-san announced her decision to leave Mikami's studio in a post on Twitter overnight.
After [nine] years as creative director & art director at Tango and Zenimax – I felt here is one of ends of the journeys. I learned from the talented people I've worked with and I respect. Contact me if anyone wants to work with me!
Bethesda followed up this with a statement of their own to IGN:
We can confirm that Nakamura-san has decided to leave Tango and we wish her the best of luck in whatever is next for her," Bethesda said. "Tango continues to be led by the legendary Shinji Mikami and his talented team in the development of Ghostwire: Tokyo. We look forward to sharing more on what they're creating in the coming months.
Ghostwire: Tokyo has yet to attract a release date and is currently in development for PlayStation 4 and PC. Unlike Tango's previous efforts with The Evil Within, Ghostwire is more of an action-focussed game, and involves players investigating disappearances in Tokyo and dealing with various paranormal threats, such as ghosts and more.
There's not much else known about the game yet, but hopefully Nakamura's departure won't have a negative impact on production.
Prior to E3 2019, there were rumours that Tango Gameworks was working on The Evil Within 3, given that the previous two games had been pretty successful. That obviously isn't the case, but I'm personally hoping we'll see a third game at some point down the line.
Source: IGN