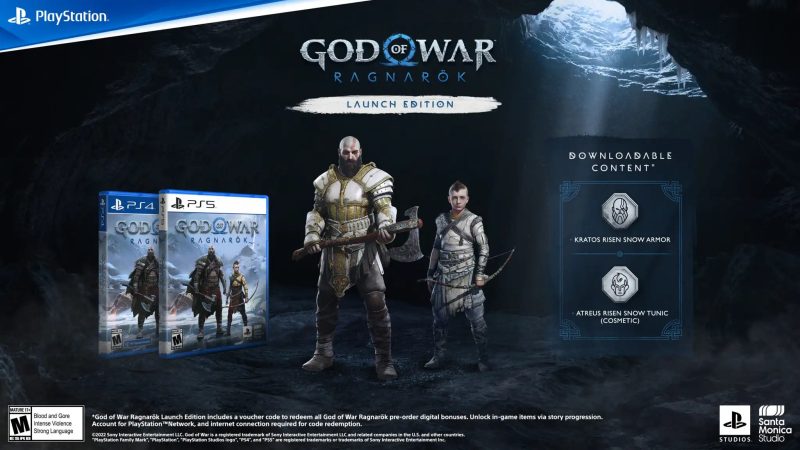 Once again, and likely for the last time, there is a $10 upgrade path from the PS4 version of a first-party PlayStation game, to the PS5 version, with the game in question being God Of War Ragnarok.
Confirmed through today's PlayStation Blog post on the different editions of the game, it reads, "If you purchase the God of War Ragnarök standard edition for PlayStation 4, you can upgrade to the PlayStation 5 version for $10 USD (or currency equivalent)."
So if you'll still be on a PS4 come November and can't wait to see what happens next with Kratos and Atreus, then you can rest easy knowing that it'll only be a small fee to play it on your shiny new PS5, whenever it comes.
Though, that's still $10 more than many players would like to pay, since a free upgrade from last-gen to current-gen platforms would of course be preferred.
The last we heard on how long the PS4 would be supported was earlier this year, as supply issues for manufacturing PS5's continue to persist, Sony is keeping the PS4 available as an option for players to get into the PlayStation ecosystem.
It'll be supported until 2025, according to the most recent reports, so while this could potentially be the last time Sony offers an upgrade path, it certainly isn't close to being the last cross-generational first-party release.
Source – [PlayStation Blog]