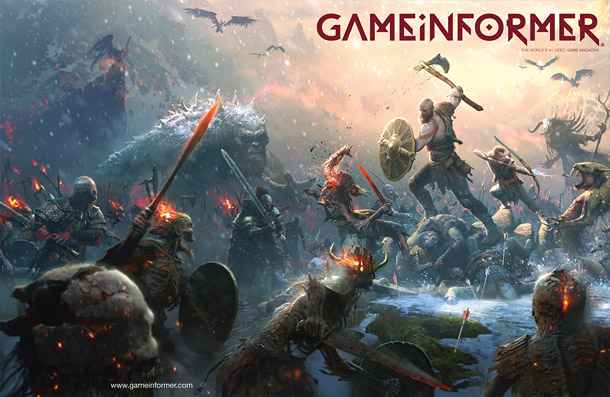 It looks like we have a fresh glut of new God of War information. Game Informer revealed that Kratos' Norse Massacre Adventure is the magazine's February cover game. Oh, and they showed off the rather spiffing cover art and some tasty screens too! Not to mention a few new details about the game itself. The release date is noted as a tentative 'Early 2018'. So nothing new on when we actually get to play it.
There's a lot we still don't know about Sony Santa Monica's game. The trailer's revealed the Norse setting, and introduced us to a bearded Kratos and his not-so-bearded son. Yet thank's to Game Informer's visit to Sony Santa Monica, we're about to learn a lot more.
God of War PS4 screenshots look amazing
Firstly. Here's a look at some of the screenshots from Game Informer that show Kratos taking the fight to some of the beastly baddies he'll meet on his travels. He's also getting an arrow-based assist from his son! Bless them!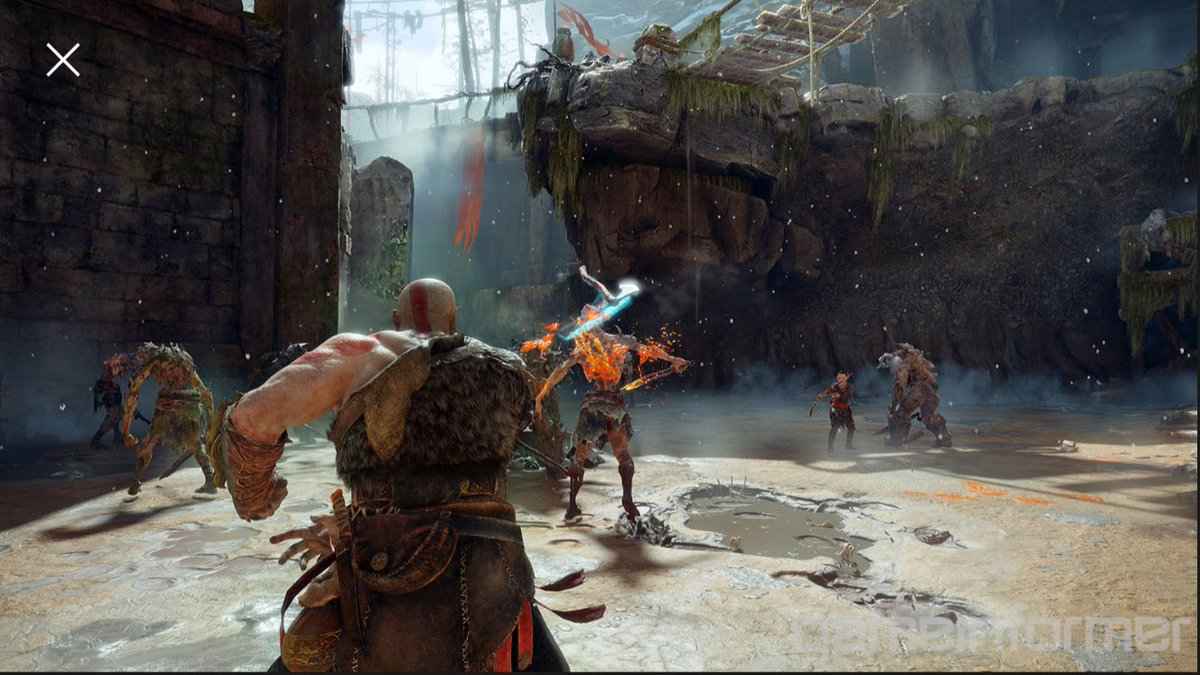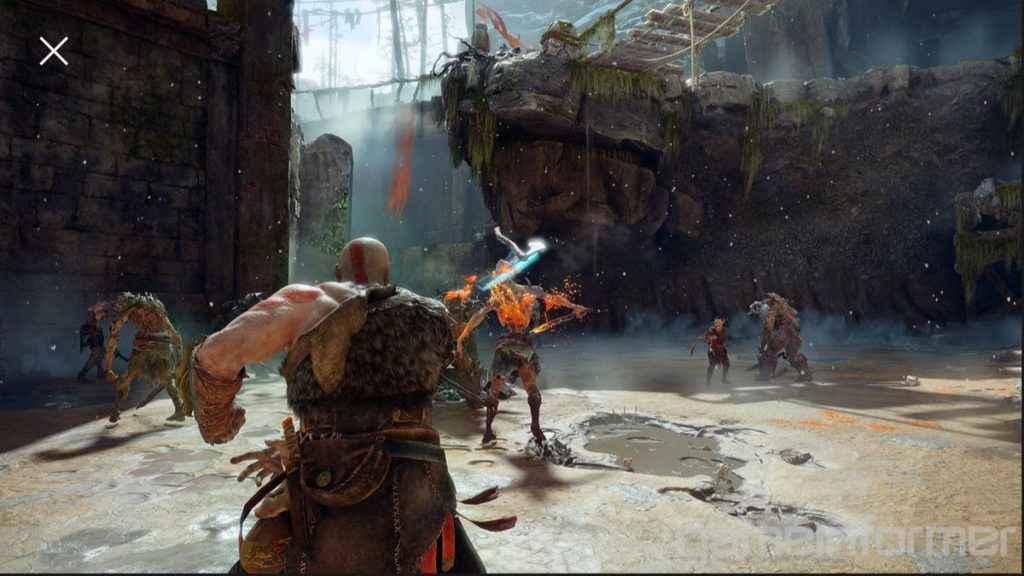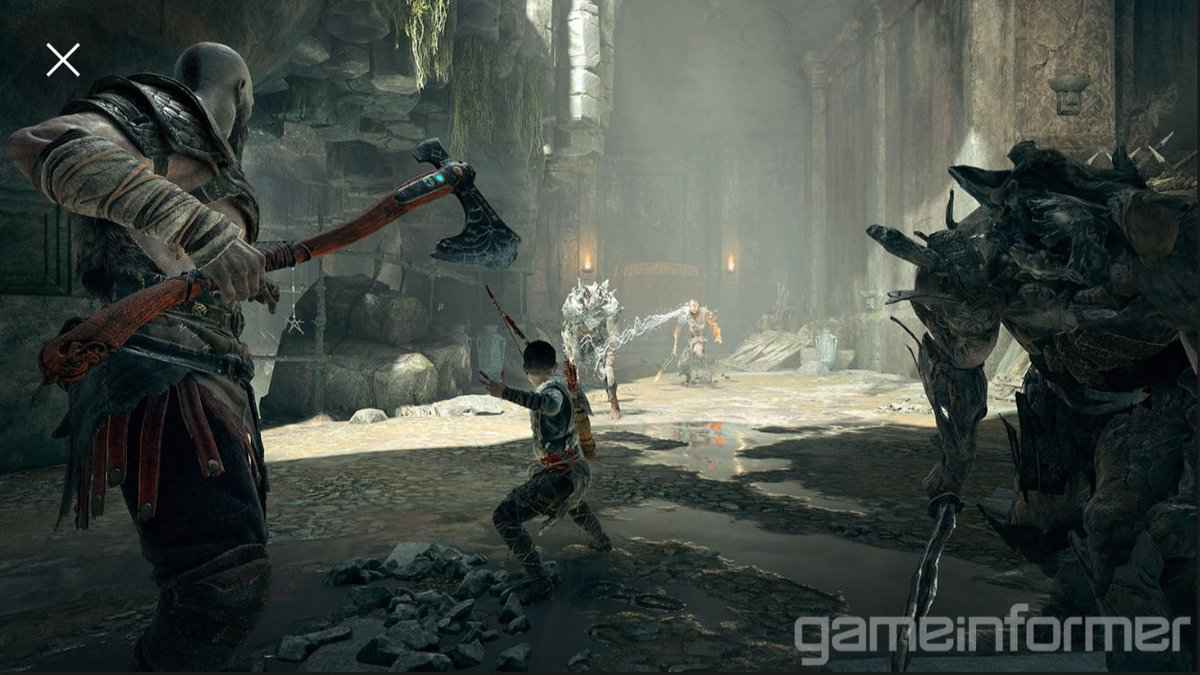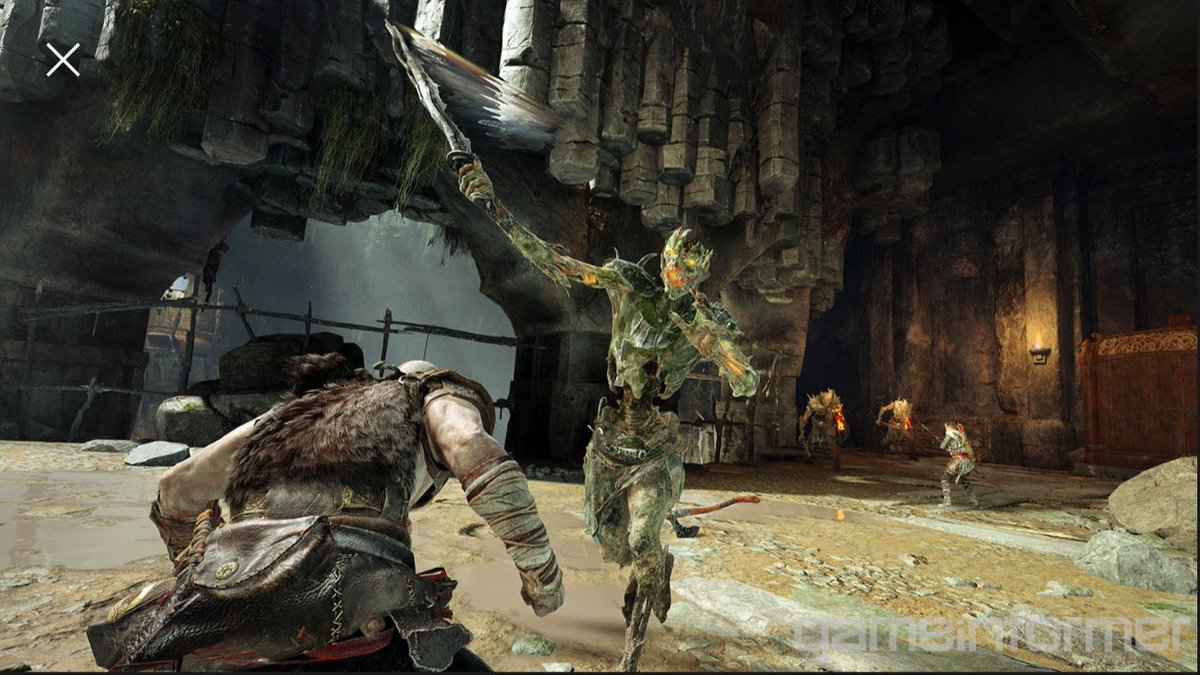 In the announcement, Game Informer's Joe Juba states 'For our February cover story, we visited Santa Monica Studio to play God of War ourselves, diving into the combat to see how Kratos' new array of gear and abilities change the battlefield. We interviewed the team about reimagining the God of War formula, bringing players closer to the action, and how Kratos' relationship with his son manifests in gameplay. Whether you're a newcomer to the series or an old fan, you'll want to learn all about this epic journey through Norse mythology.'
So far we've gleaned the following information about how the game plays. (Credit to ResetEra member WordsintheWater for the summation)
Combat is based on prioritizing enemies, it's not as chaotic as in the past. For example certain enemies are resistant to Leviathan which is Kratos Axe, others are impossible to stagger.
Use of your surroundings is important to get through combat scenarios. Gives players a few different choices in completing combat scenarios.
Arteus (Kratos' Son) is an extension of Kratos moveset, can be used to attack certain enemies by pushing the square button.
While not being directed in combat Aretus will rain arrows on enemies which will increase their stun meter, once they are stunned Kratos can grab the enemies and either rip them apart or use them as weapons. The example given is a specific enemy creates an area of effect attack that launches the rest of the enemies in the air
Skills, armor, weapons can all be upgraded
Uses some type of crafting system that the developers are being tight lipped about
Can craft different types of armor
Skill upgrades and crafting of armor applies to Arteus as well
There are rune slots on the axe that can change the properties of the weapon for both light and heavy attack
Being tight lipped about other weapons appearing in the game, but say that the Axe and Shield are the star of the show.Miscellaneous
They wanted to get away from the destroy all Gods mentality that they had in previous God of Wars so they Made Kratos more vulnerable. The only time he really goes insane in combat is during Spartan Rage where he starts demolishing characters with just his fists.
God of War III: Remastered Review
Sounds pretty tasty, right? You can take a gander at the magazine cover below. The print issue will arrive in the next few days for subscribers. The digital version is currently available.