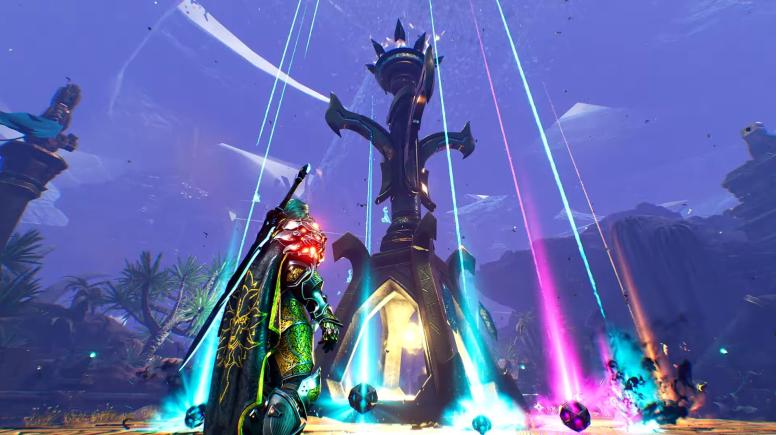 Godfall has revealed its Fire & Darkness DLC and a free Lightbringer update, both of which will launch on August 10, 2021.
This new was revealed in a trailer during E3 2021 and it was pretty hard to distinguish what will be included in the free Lightbringer update versus the paid DLC. So, I am just going to throw all this infomation together.
Alongside the PS4 release on the same day, which will offer a free upgrade and cross-play between PS4 and PS5 (not PC though), this new collection of content includes a brand new endgame activity called Lightbringer. Matchmaking will arrive in beta form on this day, finally, alongside more than 40 new loot items, 50 Valorplate skins and more to be revealed.
You can see the trailer for the game below:
Godfall released in November on PS5 and was received mostly poorly. Criticising the lack of replayability and lack of new content while the game did indeed look pretty, it just didn't hold up from a gameplay perspective. You can read our review of the game here which heavily criticised the experience.
Godfall is available now on PS5 and will release alongside the Fire & Darkness and Lightbringer update on August 10, 2021.