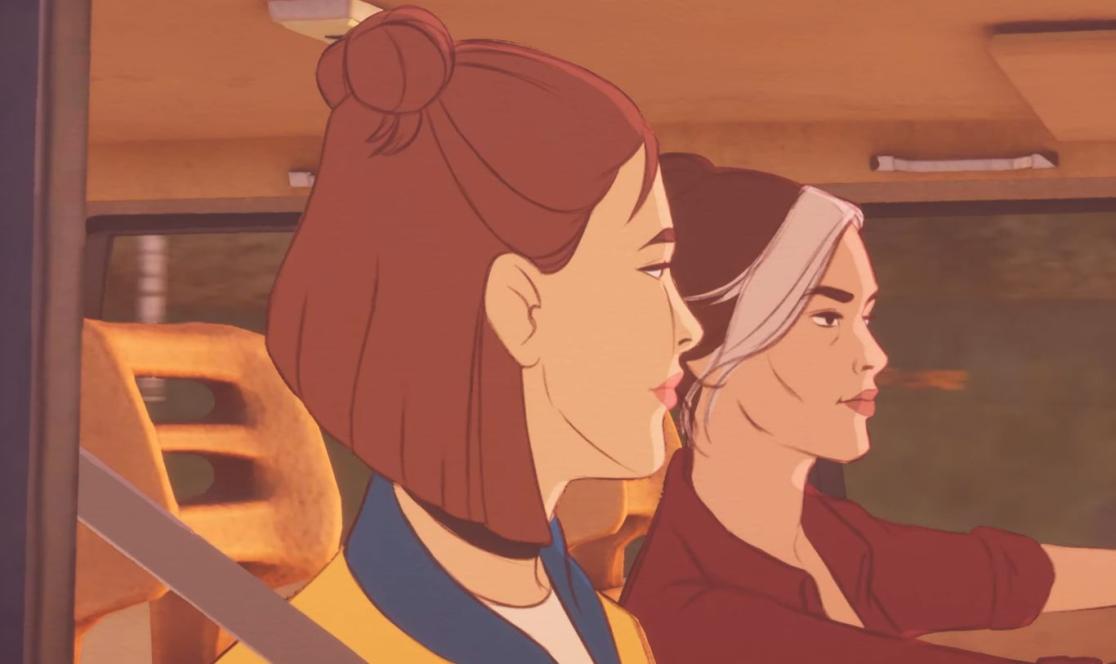 Annapurna Interactive and Gone Home developer Fullbright have announced Open Roads, a road trip adventure about a mother and daughter who share a scarred past.
Decked out in a gorgeous painterly art style, the two main protagonists are voiced by Hollywood actors Keri Russell (The Americans) and Kaitlyn Dever (Booksmart).
The synopsis for Open Worlds is as follows:
In Open Roads, players will experience the story as 16-year-old Tess Devine, on a road trip with her mother, Opal, to discover what has been left behind in evocative places forgotten to time. Together, they'll explore a series of long-abandoned family properties, unearthing a mystery much darker than either of them imagined. Opal and Tess's relationship has never been easy; in their search they'll discover not just the truth they've been seeking, but each other. Kaitlyn Dever voices the role of Tess, and Keri Russell voices the role of her mother, Opal.
Open Roads features a groundbreaking art style, melding detailed first-person environments with beautifully hand-animated characters, bringing the adventure to life. Players will bask in classic road trip vibes, chilling in the car en route to the next destination, fiddling with the radio and chatting with Tess' mom, Opal. Open Roads utilizes a unique and engaging interactive dialogue system that moves the narrative along, exposing character flaws, secrets, and buried truths.
"We couldn't be more thrilled to have Keri Russell and Kaitlyn Dever lend their talents to Open Roads," said Fullbright co-founder and Open Roads director, Steve Gaynor. "The characters of Opal and Tess are the heart of this game, and it's such an honor to have Keri and Kaitlyn bring that relationship to life."
Open Roads is Fullbright's third game, following Tacoma and BAFTA Game Award winning Gone Home. Annapurna Interactive has an expansive portfolio of critically acclaimed games including Sayonara Wild Hearts, Kentucky Route Zero: TV Edition, Florence and the winners of the BAFTA Game Awards: Best Game award – Outer Wilds and What Remains of Edith Finch.
You can catch the first trailer for Open Roads below.
Related Content – Sony PS5 Complete Guide – A Total Resource on Playstation 5
If you have missed any of the news from today's Game Awards, you can catch up on it all here and also rewatch the show live here on our dedicated live stream page.
Open Roads is set to release on PS4 and PS5 with a release date to be confirmed.