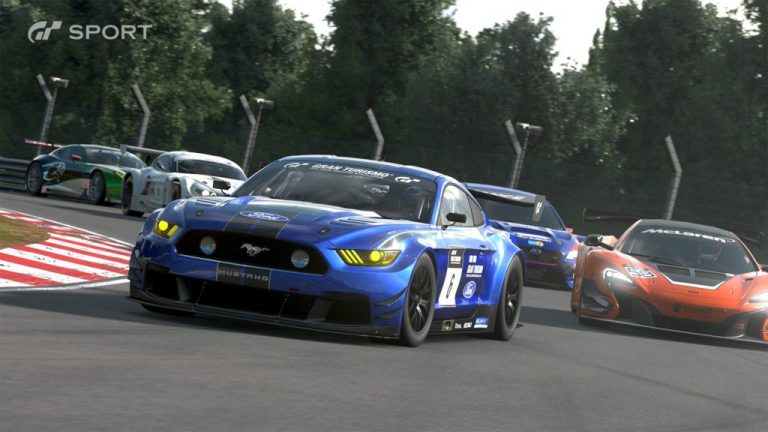 Polyphony Digital has unboxed the full Gran Turismo Sport 1.46 update patch notes for your consumption, although don't get too excited as it's nothing too major. Last week, the studio released a major update for the racing simulation title, which added a bunch of new cars and new GT League events.
Gran Turismo Sport 1.46 Update Patch Notes
Main Features Implemented
1. Opening Movie
 – The opening movie that plays when the game is launched has been updated. (You can view the new movie, together with all previous videos, at any time from the 'Videos' section of the 'My Library' menu.)
Other Improvements and Adjustments
– Various other issues have been addressed.
Gran Turismo Sport was released for PlayStation 4 in October 2017 following numerous delays. To be fair, considering how long some of the previous games took to turn up (remember the wait for Gran Turismo 5? I'm still having nightmares to this day), GT Sport arrived pretty sharpish.
Polyphony Digital confirmed last week that it will release a new version of Gran Turismo Sport this week, featuring a number of additional content and updates.
The Gran Turismo franchise debuted back in 1997 for the PSOne, and has since become Sony's best-selling first-party franchise to date, with over 80 million copies sold worldwide. The series has graced numerous platforms to date, including PSOne, PlayStation 2, PlayStation 3, PlayStation Portable, and of course the PS4.
Polyphony Digital boss Kazunori Yamauchi has revealed that development of the next entry in the series is already underway, although right now it's unknown if it will be called Gran Turismo 7 or something else. He's also suggested the new came could run at 8K on the PlayStation 5.
It would be pretty major for Sony to secure the next Gran Turismo game for the PS5's launch, but to date, no game in the franchise has ever accompanied the release of a PlayStation platform on release day. Maybe that's about to change?
Read our Gran Turismo Sport review here.
Source: Polyphony Digital