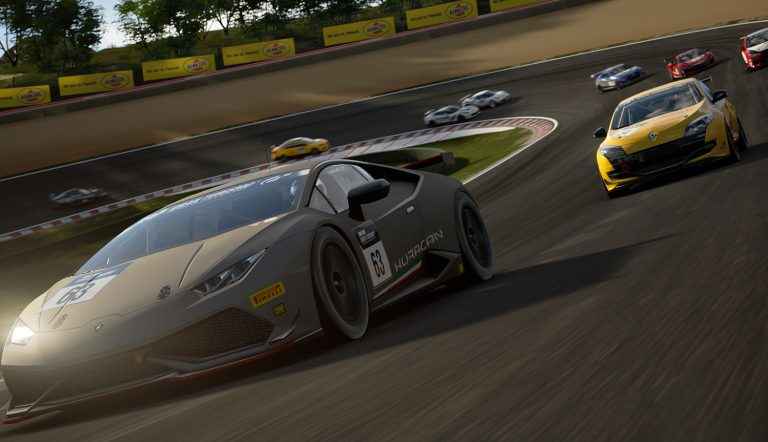 Polyphony Digital and Sony are launching Gran Turismo Sport Spec II, an updated version of the critically acclaimed PlayStation 4 racing simulator title, on October 4. The move probably isn't too surprising, as the Gran Turismo series has seen similar update re-releases in the past, including Gran Turismo 5 Spec II.
Gran Turismo Sport Spec II Detailed
So, what do you get under the hood?
Well, aside from the base version of Gran Turismo Sport, it includes most of the Polyphony Digital has rolled out over the past two years or so, which is available on disc or as a separate download. The Spec II version goes up to update 1.39 which was released back in May, meaning you get access to 275 cars and 75 circuits.
In addition, Gran Turismo Sport Spec II contains 2.5 million credits out of the box, plus a bunch of bonus cars:
Aston Martin V12 Vantage GT3
Chevrolet Corvette C7 Gr.3
Lexus RC F GT3 (Emil Frey Racing)
Mercedes-Benz Mercedes-AMG GT3 (AMG-Team HTP-Motorsport)
Mitsubishi Lancer Evolution Final Edition Gr.3
Nissan GT-R NISMO GT3 N24 Schulze Motorsport
Porsche 911 RSR (991)
Renault Sport R.S.01 GT3
Subaru WRX Gr.3
Toyota FT-1 Vision Gran Turismo (Gr.3)
The news comes following the standard version of Gran Turismo Sport is being added to the PlayStation Hits range on October 4, the same day that Spec II comes out. Spec II will be available in Japan, US, and UK.
Gran Turismo Sport PS4 1.45 update came out earlier this week, so take a look at our article for more details.
Gran Turismo Sport was released back in October 2017 following a number of delays. You can read our review of the game here. In related news, Polyphony boss Kazunori Yamauchi has revealed that work has begun on Gran Turismo PS5, although at this point we don't know if it'll be called Gran Turismo 7 or something else.
Source: GT Planet