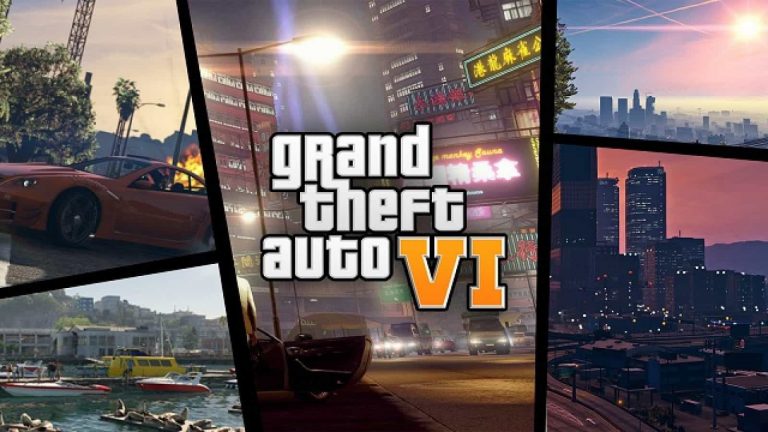 Rockstar Games has updated its Grand Theft Auto 6 domain, fuelling hope that a reveal for the highly anticipated crime sequel could be happening sooner rather than later. Could we hear something about GTA 6 soon?
Rockstar Updates GTA 6 Domain
As a result of the update, which was made on March 23, the domain no longer redirects to Rockstar's official website. This is significant because this usually happens when a company is ready to launch a dedicated website for a particular video game.
It's also worth noting that the exact same thing happened for Grand Theft Auto V before its unveiling, so there could be some weight to this.
You may recall that earlier this week it was suggested a GTA 6 reveal would happen on March 25, which obviously didn't happen. There's no official word on when Rockstar plans to pull the wraps off the new game, but the update to the domain does fuel fire that something is happening soon.
Then again, there were also murmurs about GTA 6 being a timed-exclusive for PS5, which seems highly unlikely.
In addition, the woman's nameservers previously pointed to Munich, Germany, whereas all other domains pertaining to Rockstar directed to a server in New York. Sure enough, GTA 6's domain no longer points to Germany, instead directing to New York — this suggests the site could be launching soon.
Then again, all this could mean nothing; Rockstar is keeping mum on the subject of GTA 6, so take all this with a pinch of salt just in case.
Regardless, we can safely assume that GTA 6 is in development. GTA 5 came out back in 2013, so there's no doubt that the game is being worked on now for PS5 and Xbox Series X. Quite when it'll come out is anyone's guess, but if you're a fan of the series, then you're probably used to waiting by now.
Stay tuned to PSU.com for more details.
Source: Respawnfirst