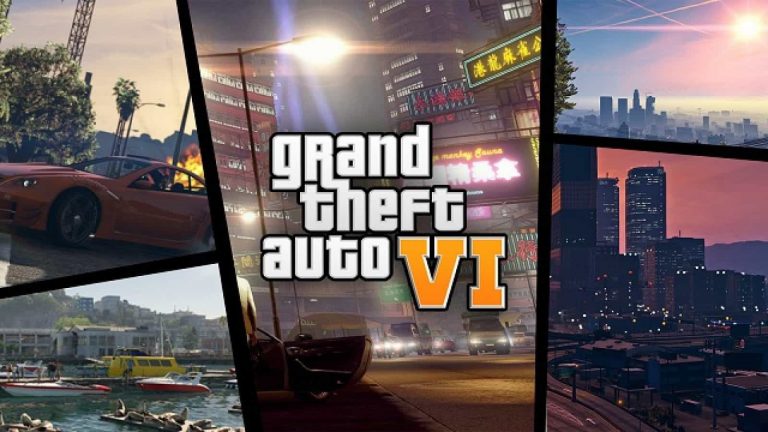 Rockstar is still keeping mum on Grand Theft Auto 6, but rumors about the game's location have been sparked following the release of a new GTA Online race track. Specifically, fans reckon the GTA 6 location is locked down for Vice City, Mexico, and Michigan/Chicago.
GTA 6 Location Rumors Reignite
The Height of Society race track, which forms part of the Grand Theft Auto Online Open Wheel DLC, has fans convinced that he latest entry in the series will take players back to Vice City, which appeared in GTA Vice City and GTA Vice City Stories.
It's all to do with the topography of the map for Height of Society, which appears to mirror parts of the USA described above. Check it out below, courtesy of Eurogamer.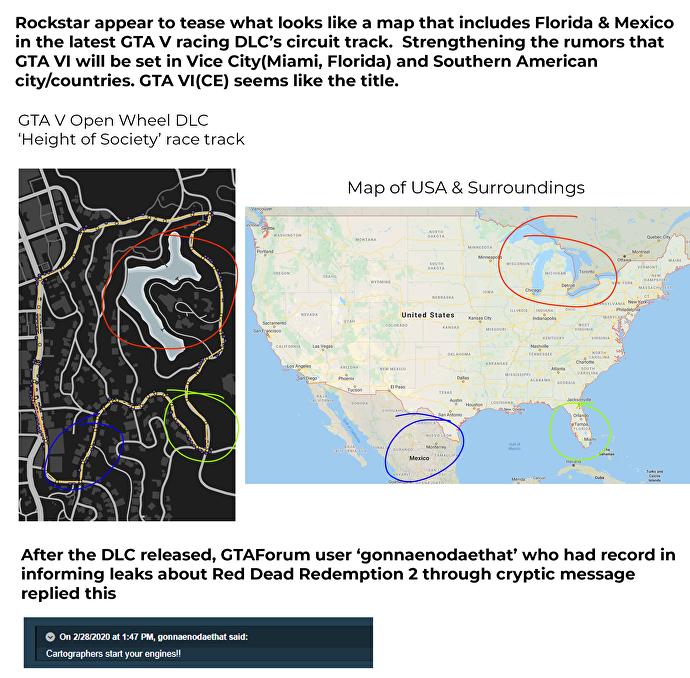 Rockstar appear to tease what looks like a map that includes Florida and Mexico in the latest GTA 5 racing DLC's circuit packs. Strengthening the rumours that GTA VI will be set in Vice City (Miami, Florida) and Southern American city/countries. GTA VI(CE) City seems like the title.
GTA 6 hasn't been officially confirmed yet, but given Rockstar's lengthy development cycle history, it's definitely in the pipeline at this point. However, with the PlayStation 5 and Xbox Series X just around the corner, you can be sure the game will be coming to next-generation systems.
There's been plenty of rumors about the new game over the past year or so, the biggest of which claimed the sequel would be set in the 1970s. This was debunked, however, so we're still none the wiser.
Recently, GTA 6's existence was supposedly confirmed by Rockstar North's tax return, although that's about as close to an official confirmation we've got so far.
The most recent entry in the series, GTA 5, has has been a huge success for Rockstar and publisher Take-Two, shipping over 110 million copies worldwide since its launch in September 2013.