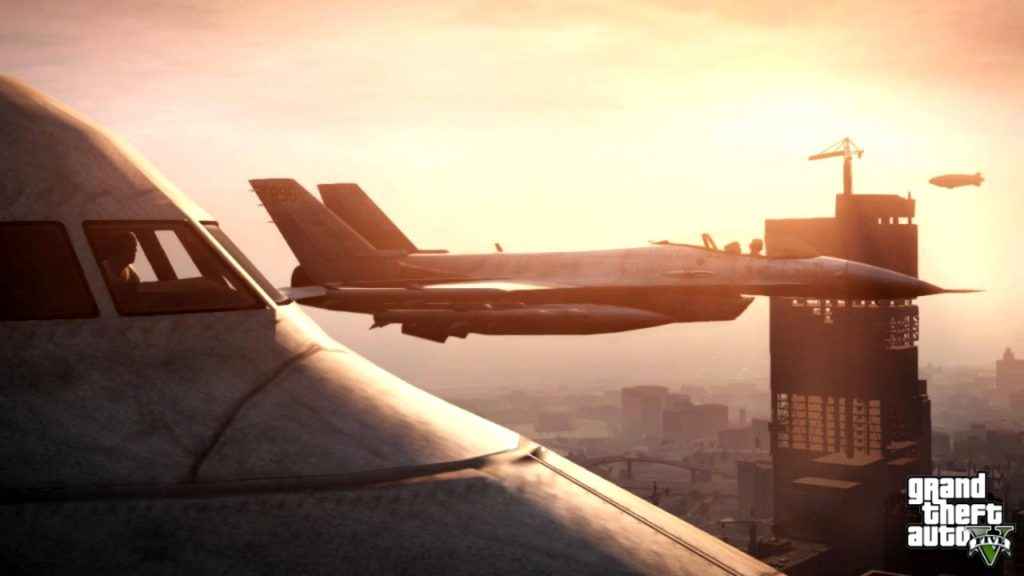 Kotaku claims that GTA V Premium Edition coming to PS4 and Xbox One this year, and has the first details. The Grand Theft Auto V Premium Edition was first leaked on Amazon Germany with a launch date on 23 March, 2018.
Though Rockstar has yet to official announced the new edition, Kotaku claims that the release date has now been pushed back until April. The gaming website also claims that it will come with every piece of DLC since GTA 5 launched in 2013.
It will also include the Criminal Enterprise Starter Pack, which allows you to jumpstart your GTA Online career with new co-op Heist missions, $10 million worth of in-game loot which includes:
Properties:
Maze Bank West Executive Office
Paleto Forest Gunrunning Bunker
Senora Desert Counterfeit Cash Factory
Great Chaparral Biker Clubhouse
1561 San Vitas Street Apartment
1337 Exceptionalists Way 10 Car Garage
Vehicles:
Dune FAV
Maibatsu Frogger
Enus Windsor
Obey Omnis
Coquette Classic
Turismo R
Pegassi Vortex
Huntley S
Western Zombie Chopper
Banshee
Weapons, Clothing & Tattoos:
Compact Grenade Launcher
Marksman Rifle
Compact Rife
Stunt Race & Import / Export Outfits, Biker Tattoos
So, there's absolutely nothing new in the GTA V Premium Edition, but if you happened to be a new player looking to start off with GTA 5, it's worth hanging back until this launches.
In other GTA news, we're still waiting to hear about GTA 6. There's rumors that the next game in the franchise, which will likely launch on PS5, will feature a female lead character. First up though, Rockstar has Red Dead Redemption 2 to work on, which is due to launch this September.
Source: Kotaku