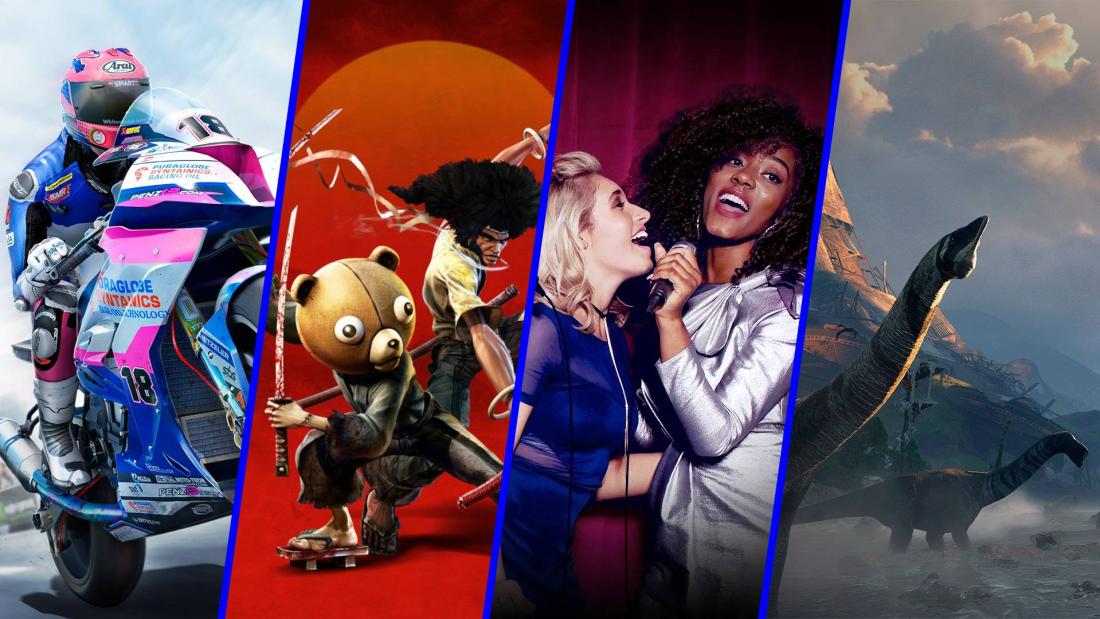 It was recently revealed that there are no less than nine PS4 games that you will not be able to play on PS5 when the console releases next month. Are those ten games worth caring about though – and should you rush to complete them before November rolls around? Here's what we think.
Should You Care About The Nine PS4 Games That Don't Work With PS5?
---
Afro Samurai 2 Revenge of Kuma Volume One
Release date – September 22, 2015
Genre: Beat Em' Up
PlayStation Universe review score: 1.5/10
Should you care? Nah.
An absolutely horrendous beat em' up, Afro Samurai 2 Revenge of Kuma Volume One is a turd wrapped in a turd with a turd flavoured filling. Here's what we said about it:
"Afro Samurai 2's first episode is a disaster. Far too much goes awry and any glimmer of hope that tries to make itself seen is almost immediately engulfed in the landfill of issues the game has. The entire episode is merely two hours of your time, but other episodic titles out there right now are head, shoulders and boots above this dire display.
I'm not even sure why Afro Samurai 2 is episodic to begin with beyond a tenuous Kill Bill link in that the developers are calling them "volumes". I can only naively hope that the developers take to Volume Two with the notion of fixing at least some of the problems in Volume One and rise above such devastatingly terrible beginnings. It surely can't sink any lower than this."
PLOT TWIST – There was never a volume two. Thank Crom.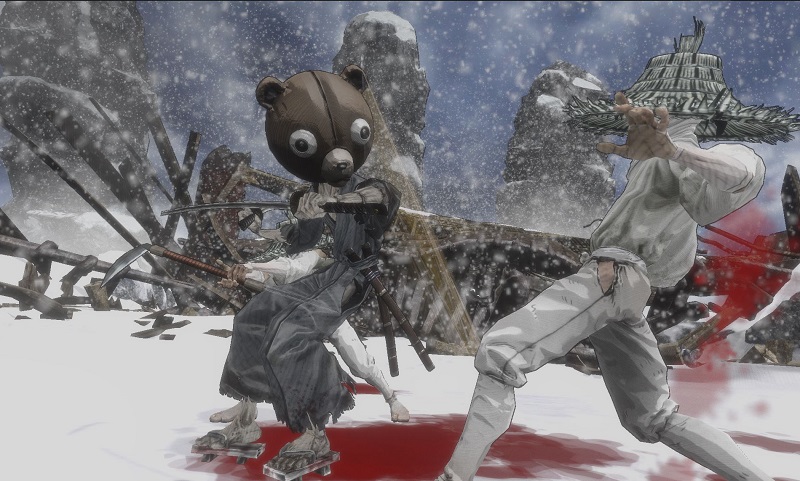 DWVR
Release date – September 26, 2017
Genre: PSVR Action Shooter
PlayStation Universe review score: N/A
Should you care? We're not…sure?
A wave based shooter that just so happens to be in VR, there was no review of DWVR on PlayStation Universe and neither have there been any critic reviews submitted to Metacritic.
The synopsis for DWVR is thus from its Steam Listing:
Feel like an action hero while switching seamlessly between an arsenal of guns, swords and spells as you blast your way through murderous hordes.
DWVR is a high speed shooter that uses motion controls to put you in the shoes of an action hero. Your VR controller becomes an extension of your arm as you take aim with your gun or cast spells.
Includes many different weapons, from rifles to even a sword or magic fireballs, and many different enemies to fight.
Features:
Unlock new weapons and missions as you play.
Try to get the highest score possible in each mission.
Customizable locomotion: smooth or teleporting. And more options to tweak to your preferred controls.
Is actually any good though? Well, we're not sure but 13 'positive' Steam reviews can't be wrong. Right?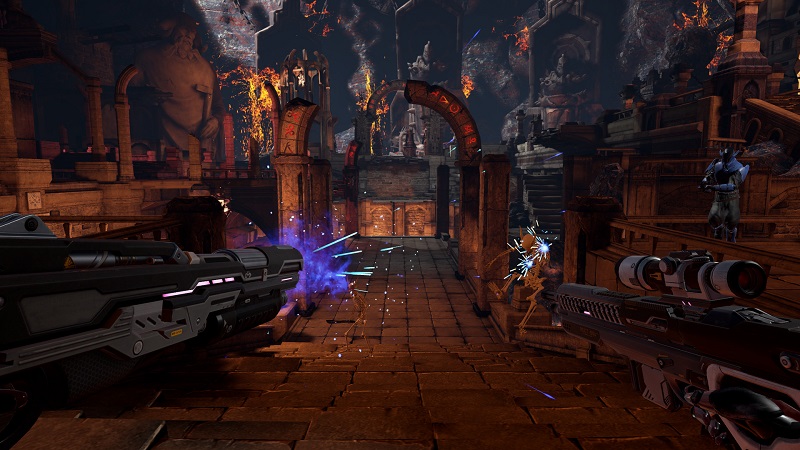 Hitman Go: Definitive Edition
Release date – February 23, 2016
Genre: Turn Based Stealth Strategy
PlayStation Universe review score: 8.5/10
Should you care? Yes!
A great distillation of the Hitman stealth murder formula into a series of bite-sized, turn-based diorama style puzzles, Hitman Go: Definitive Edition is most certainly a neat tactical treat that is worth your time.
Here's what we said about Hitman Go: Definitive Edition in our review:
"In an arguably risk-averse industry where big, sweeping changes of multi-million dollar blockbuster franchises are few and far between, Hitman GO is quite the anomaly. Born from typically stigmatised mobile origins and taking a famous franchise way out of its assumed comfort zone, the unlikely result is a wonderfully left-field effort that should appeal to both franchise newcomers and veterans alike, even if much like Agent 47 itself, its appearance is beguiling enough to make less keen eyes blind to the familiar killer that lay beneath its ruse."
Joe's Diner
Release date – January 17, 2017
Genre: Point And Click Adventure
PlayStation Universe review score: N/A
Should you care? Nah.
A risible point and click adventure with a dull story stuffed full of dull characters, Joe's Diner is one PS4 title that you certainly won't miss. Even though we didn't review Joe's Diner (we certainly dodged a bullet there), other places did, calling it "one of the worst games on PlayStation 4". Yeouch. You can catch the full synopsis of Joe's Diner, taken from its Steam listing, below:
Somewhere along the venerable Route 7, in the middle of nowhere, you will find Joe's Diner. As an employee working the graveyard shift for the next month, your primary task is to keep the tables clean – no tough challenge at all.
Unfortunately there's a rub to it. The old Diner was built on the site of a former Indian cemetery. Amongst the buried, two rival chieftains are laid to rest; while alive each could not stand the other.
One chieftain endeavors only to rest in peace. The other, a prankster both in life and the afterlife, is prone to ruffle the feathers of his fellow chief.
Besides your tasks as a waiter, it's up to you to keep things calm and not incur the angry chieftains' wrath. To lay them both to everlasting rest just do your duty. Sounds easy but it's not – promised.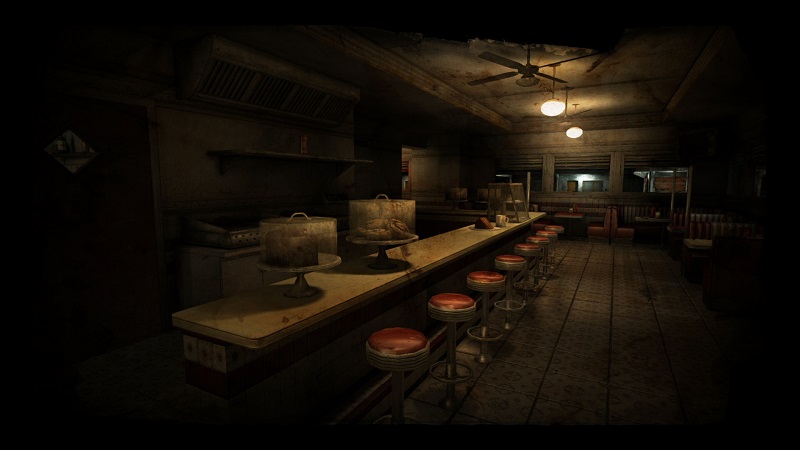 Just Deal With It!
Release date – November 13, 2018
Genre: Cards, Playlink
PlayStation Universe review score: N/A
Should you care? Nah.
A Playlink focused set of virtual card games, it was always going to be something of a challenge to make Just Deal With It! especially appealing. So it seems then, that in addition to not making it especially appealing, the game was comprehensively sunk by a clunky UI and a mountain of bugs. Yeah – avoid (like we did). You can catch the synopsis for Just Deal With It! below:
Just Deal With It! on PS4™ with PlayLink™ delivers a whole new twist on five classic card games. Play Poker, Blackjack, Crazy Eights, Rummy and Hearts locally or on-line. Team up with friends and family, launch attacks, sabotage the competition, and go all in for the win, in this joyous card game party!
• Play five classic card games on mobile devices and your PS4™ with PlayLink™ Poker, Blackjack, Crazy Eights, Rummy and Hearts
• Play with 1 – 10 players, in the same room or on-line
• Team missions deliver a new layer to these classic games, collaborate with the rest of the team to complete missions within games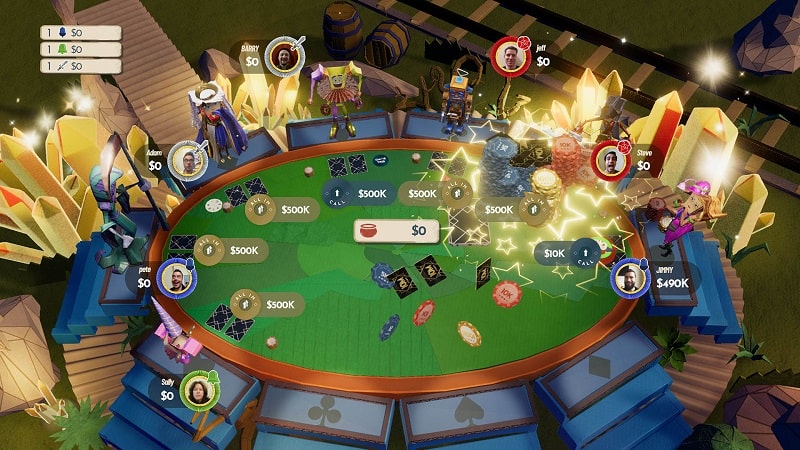 Robinson: The Journey
Release date – November 8, 2016
Genre: PSVR Action Adventure
PlayStation Universe review score: 8/10
Should you care? Yes!
Developed by Crytek, Robinson: The Journey is an effort designed for PSVR which has you crash landing on an alien planet filled with dinosaurs. Accompanied by a trusty robot, you must solve puzzles and push your way across the planet as you look for a way to escape. With its gorgeous visuals and relaxed (some might say boring) gameplay, we rather enjoyed Robinson: The Journey.
"If you want to show off PSVR to your friends, Robinson: The Journey is the game that you use to do it. Equally, if you want to lose yourself in your very own Jurassic Park-style fantasy, Robinson: The Journey is undoubtedly a triumph in this respect; just don't expect to find an overly challenging core lurking underneath its resplendent veneer."
Shadwen
Release date – May 17, 2016
Genre: Action RPG
PlayStation Universe review score: 4.5/10
Should you care? Nah.
A rare misstep from developer Frozenbyte – the same talented folks which gave us the stunning Trine games, Shadwen is quite a uniquely ugly and dispirited affair to say the least. Though the premise of a time-travelling action RPG is neat, the poor combat, shoddy animations and relentlessly stupid AI isn't.
"If a game ever needed more development time, like a good extra year of it, Shadwen would absolutely be it. Tragically buried under all its depressingly substandard craft, a decent premise exists at its core; it's just a shame that in a game so obsessed with time that Shadwen wasn't given more of it.
A mediocre third-person stealth effort revolving around a singular gimmick that is both intriguing and also damning to its ambitions, Shadwen is nowhere near the lofty standard that we would expect from the house that Trine built."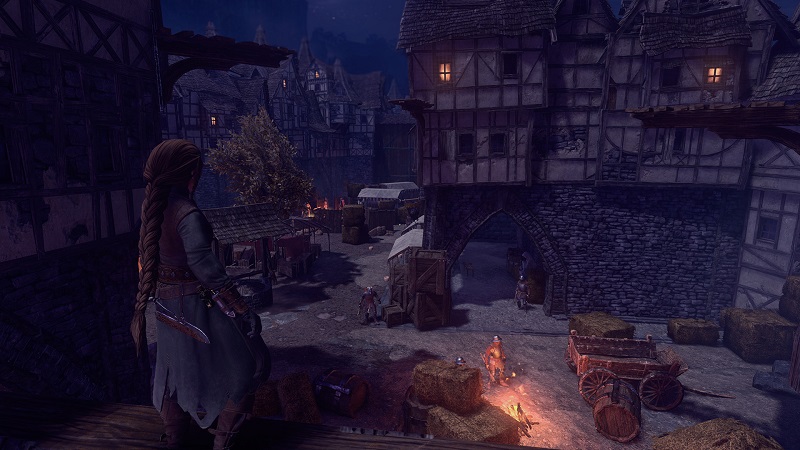 TT Isle of Man – Ride on the Edge 2
Release date – March 19, 2020
Genre: Racing
PlayStation Universe review score: 8/10
Should you care? Yes!
A blisteringly fast and highly challenging racing simulation which takes in the legendary TT Isle of Man motorcycle race, TT Isle of Man: Ride on the Edge 2 is easily one of the best motorcycle racing titles on PS4 and one that will be sorely missed on PS5.
"Despite all the positive vibes flowing from the game, it's still a simulation of a niche sport with a potentially off-putting learning curve packaged in a fairly uninspiring front end. If you can see past these initial obstacles, you'll be rewarded with a polished and playable two-wheeled street racing game which pays dividends once you get a feel for the handling.
A fantastic simulation of Superbike road racing wrapped up with some delicious audio/visuals which perfectly encapsulates the relentless speed and terror of the Isle of Man TT. A wholesale improvement on the first game and well worth investing the time it takes to get to grips with the challenging handling."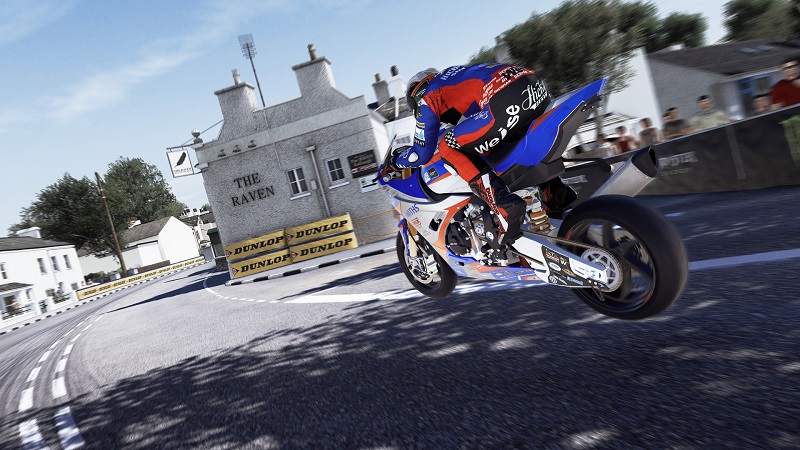 We Sing
Release date – December 1, 2016
Genre: Rhythm, Music
PlayStation Universe review score: N/A
Metacritic review score: N/A
Should you care? We're not… sure?
Another title that hasn't been very well covered in the press, We Sing actually seems like a perfectly acceptable/harmless singing title. And, um, that's it? I mean, the fact that it isn't going to be playable on PS5 surely shouldn't ruffle too many feathers given that the superior Let's Sing franchise will work on Sony's next-generation console.
You can catch the blurb from its official PlayStation product page below:
Sing together or sing-off against up to 10 friends at the same time, or go solo to top the online leaderboards and become the star you were born to be! Use your smartphone to play with the FREE We Sing Mic® App or connect a compatible USB microphone for the authentic studio experience.
Connect up to four USB microphones and download the free We Sing Mic app (available for iOS and Android devices) to sing with up to ten friends simultaneously
Sing with friends or rock it solo to top the online leader boards and become a star
Featuring six game modes, including We Sing mode to sing and score together, and Sing-Off mode to compete individually
Sing along with your favourite artists or dive into a true karaoke experience with the original instrumental recordings
Turn your console into a music channel and watch every song's music video in Jukebox Mode