The Guilty Gear Strive PS5 Standard and Ultimate Editions are now available for pre-order at the official Arc System Works store. ArcSystemWorks.com. The two available versions available come in at $59.99 for the Standard Edition and $99.99 for the Steelbook Unlimited Edition.
The Standard Edition includes the full game at $59.99. However, the Ultimate Edition comes with more bells and whistles. The Ultimate Edition of the game includes the full game, a steelbook, and a premium box. When it comes to digital rewards, this edition includes the first Season Pass, which comes with 5 new fighters, 2 stages, an extra charter color pack, and a bonus story scenario. Other digital extras include special colors for Sol and Ky, a digital soundtrack, an artbook, and Ultimate Edition special colors for the game characters. You can pre-order the edition here and you can see an image of the Ultimate Edition below: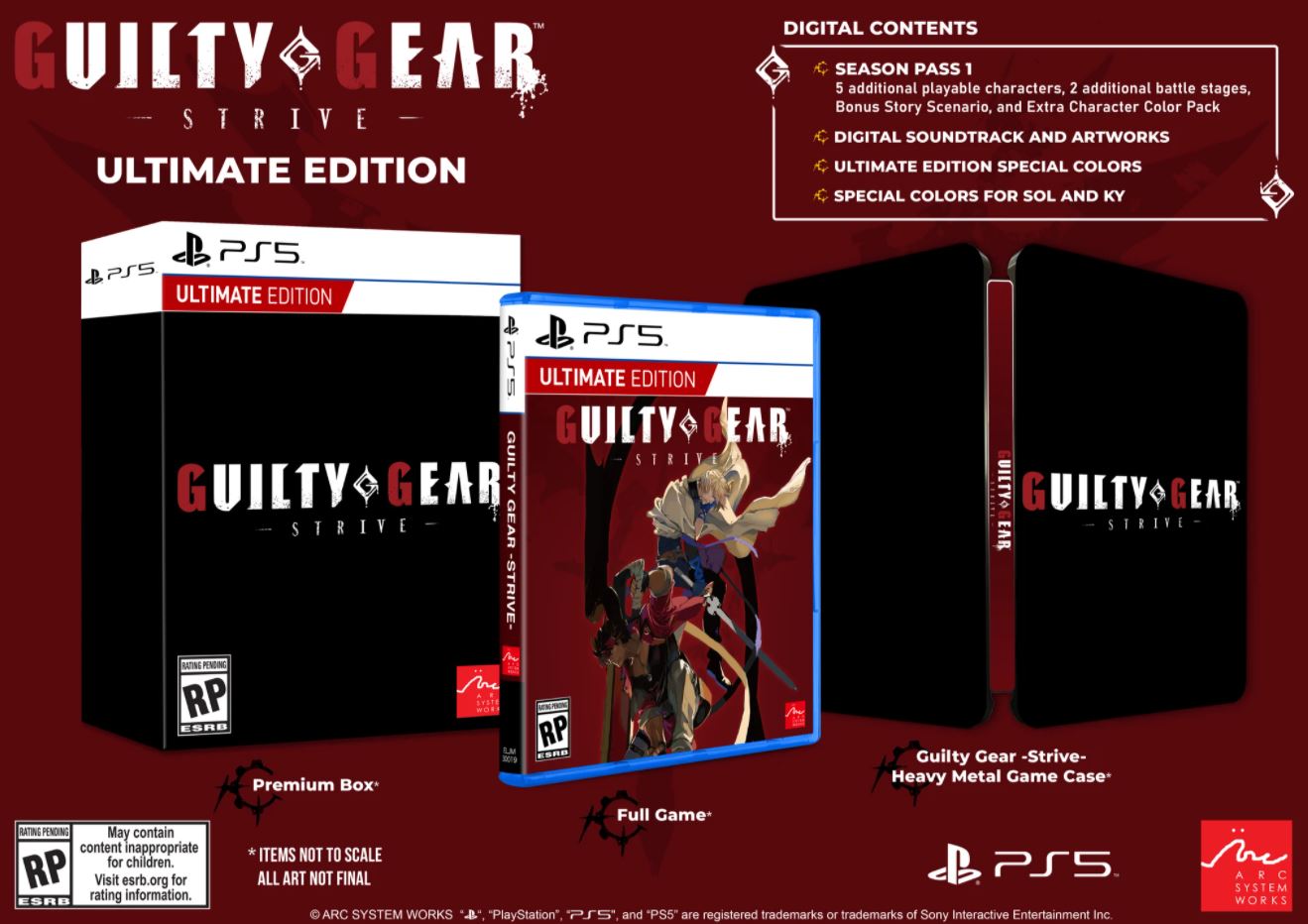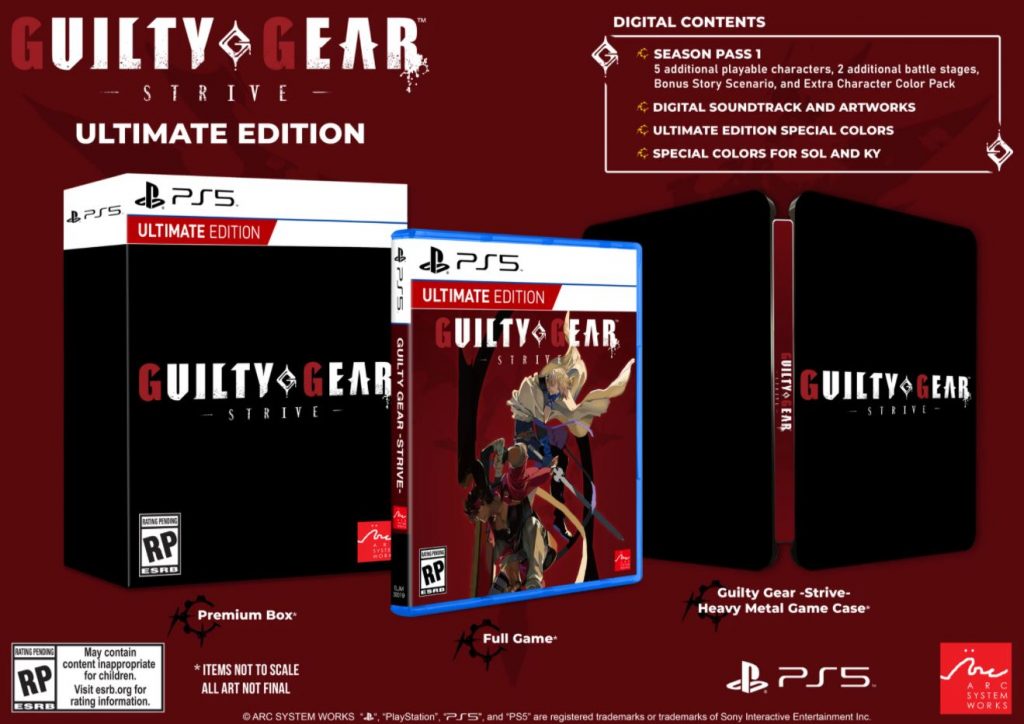 Guilty Gear Strive is the newest installment to the ever-popular fighting series. Guilty Gear Strive just got its release date and confirmed 15 playable characters at launch.
Guilty Gear Strive releases for PS5 and PS4 on April 9, 2021.