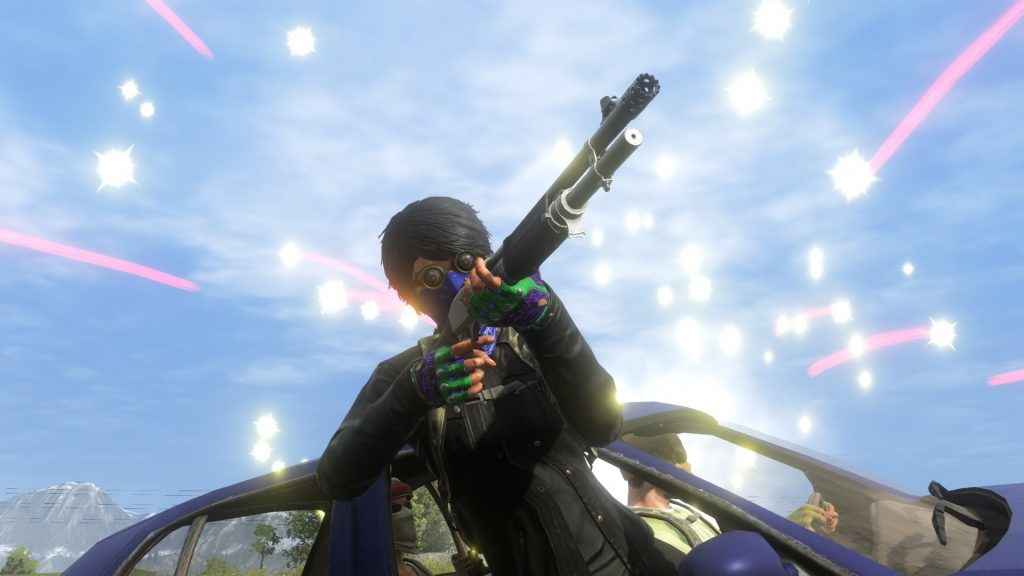 [Update] The H1Z1 PS4 server is down as a new update is deployed today. At the time of this article going live, the servers will be offline for approximately three hours until 8pm BST.
According to developer Daybreak, "the update will introduce the EMP Grenade" and deploy numerous bug fixes. The patch notes have been confirmed.
EMP Grenades can now be found on the ground or in any of the Crates. These detonate upon impact and will disable a car for 20 seconds.
Players can now swap which slot their weapon is in.
Players can now drop ammo for weapons that they are not carrying.
The volume of vehicle engines has been slightly increased.
Added a HUD notification for when Air Drops are about to occur.
Cleaned up the red dot sights for various rifles.
General bug fixes
Fixed a specific memory leak that was causing some of the client crashes.
Fixed an issue where players could lose a weapon if they were already carrying 4 and attempted to pick up or swap out for another one on the ground.
Fixed an issue where players could get stuck exiting a match and going back into another.
Fixed a specific case where throwing a grenade could prevent players from throwing another grenade or firing a weapon.
Fixed a specific case where a player's controller could lose input.
The One Shot, One Kill Daily Challenge can now be completed as intended.
The Rookie, Skilled, Elite, and Exceptional Teamwork Challenges can now be completed as intended.
The 12th and final Tutorial Challenge can now be completed as intended.
Fixed an issue where picking up too many grenades could make one type disappear.
Removed additional clothing items that were still lingering in loot bags.
The Purple M9 and Predator AR-15 will no longer disappear when picked up.
The shipping containers from Air Drops now disappear upon landing.
Various animation bug fixes.
The servers are now live for the H1Z1 beta, but it didn't get off to the smoothest of starts. As we've learned so often with other games of the ilk (Fortnite servers *coughs*) it's likely that players will experience some connection problems, especially with the game still in beta for the coming months.
H1Z1 PS4 Server Down?
Many users are still reporting being stuck on the H1Z1 loading screen and loading into game. The "failed to connect to server" is a frequent issue too. Aside from scheduled maintenance and down time for update, the H1Z1 servers are usually live. However, the Battle Royale game has now been downloaded by 7 million players, which probably explains why the PS4 server is under a bit of strain occasionally!
In H1Z1 you compete to be the last man or last team standing on an open-world battlefield that shrinks with time. At launch, there's a free H1Z1 PS Plus bundle you can pick up, and three different packs to get you going, though you can play entirely for free.
Whether H1Z1 ends up being one of the best free PS4 games remains to be seen, but it's certainly got potential in the Battle Royale genre which has dominated by Fortnite.