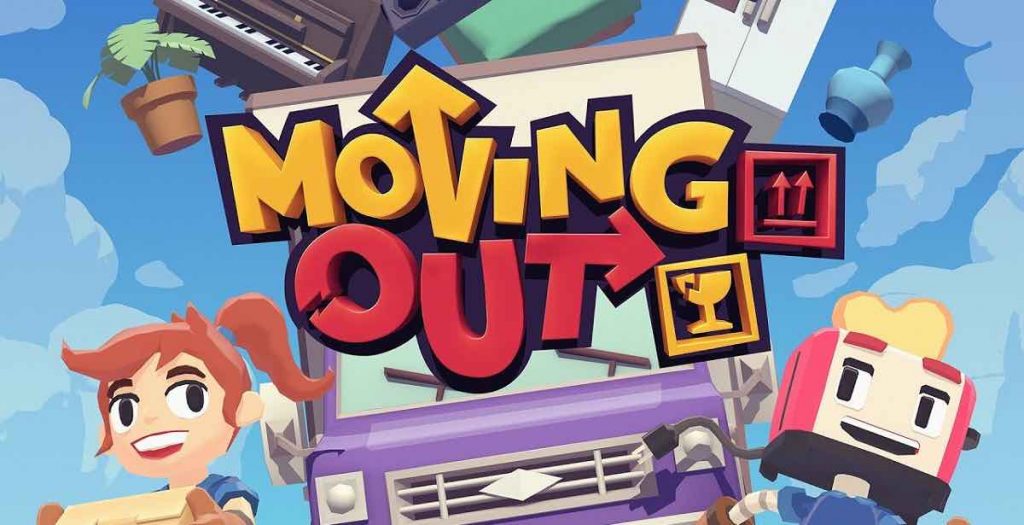 Thanks in no small part to the critical popularity and commercial performance of Overcooked! we now find ourselves during this awesome new era of beautifully fashioned competitive and co-operative multiplayer games, of which Moving Out (also published by Overcooked! host Team 17) is the latest effort. Based on my limited hands on time however, Moving Out would certainly seem to separate itself from its culinary counterpart somewhat strongly on account of the fact that it seems to elicit far less stress.
This is a good thing.
Hands-On: Moving Out
Moving Out Is A Highly Enjoyable Co-Operative Removal Yarn Without The Stress
Though somewhat reductive perhaps, but ultimately accurate, the best way to describe Moving Out is as a low-stress take on Overcooked that shifts the shenanigans out of the kitchen and into the vocation of home removal.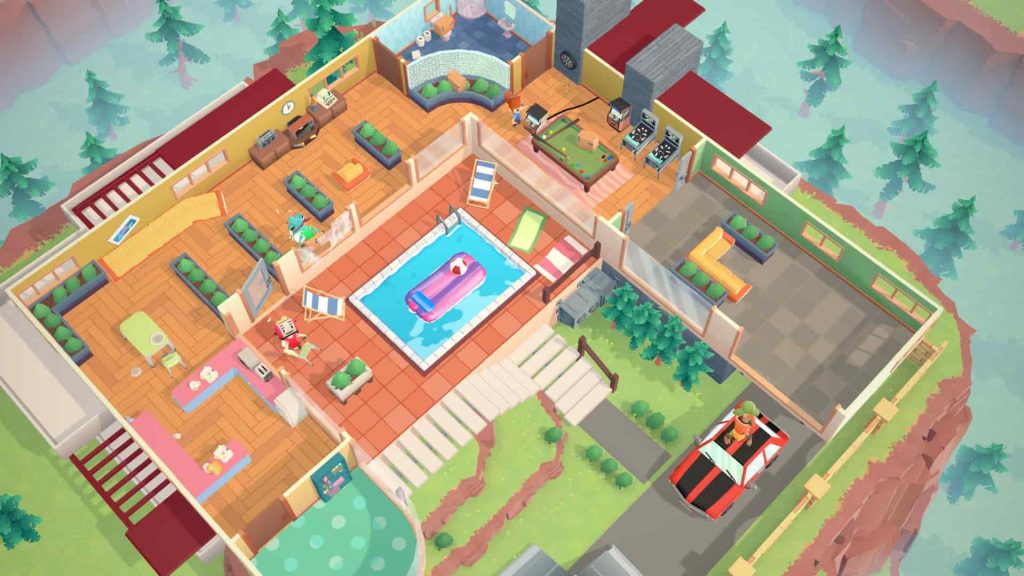 Viewed from a similarly elevated third-person perspective as Overcooked! the premise in Moving Out is equally delightfully simple – you (and your friends) are tasked with removing all the designated possessions and furniture in a building onto a van so that they might be ferried away to their new destination. As with Overcooked! however, the subversive greatness in Moving Out is that such a seemingly simple task is much easier spoken of than done.
Related Content – Best PS4 Indie Games
As one of a number of oddly fashioned and twee player characters (one has the head of broken plant pot, while another has a toaster where his skull should be, for example) you must push, pull, drag and throw furniture through windows, doorways and down corridors as you look to stuff waiting removal vans with all manner of items to be shipped away.
Like Overcooked! though, things become sophisticated in Moving Out when you start requiring the help of others to get the job done. Some items of furniture, such as lengthy leather couches take two people to manoeuvre owing to their increased weight, while other items are geometrically awkward enough in their design that multiple folks are required to help shuttle them through window frames, doorways and more besides.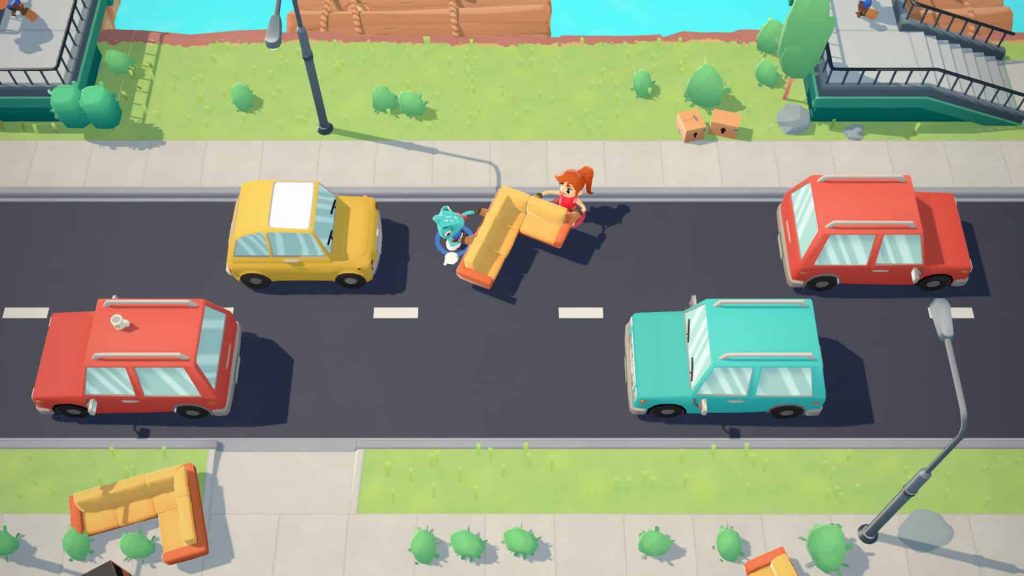 Where Moving Out perhaps succeeds where Overcooked! might fail is in the stress that is involved. Whereas Overcooked! is very much an intense affair that demands players adopt a role and execute it flawlessly in tandem with everybody else and their chosen responsibilities, Moving Out is simply less stressful than Overcooked! due to the fact that you aren't reliant on other players workflow. For instance, if you're not able to help someone move a cupboard, you can still contribute to the overall score by moving smaller items yourself – as such, unlike Overcooked!, if one cog in the machine fails the whole endeavour does not come tumbling down.
Again, because my time with Moving Out was so desperately finite, I was not able to partake in the game's more outlandish levels and modes (instead I was limited to mainly quite traditional house and office themed missions), whereupon portal guns, moving trains and tumbling boulders must all be contended with. That said, Moving Out nonetheless proved itself to be an eminently enjoyable, lower stress house removal take on Overcooked! hat I cannot wait to see more of in 2020.
Published by Team 17, Moving Out release sometime in 2020 for PS4, PC, Xbox One and Nintendo Switch.
Preview done at Eurogamer Expo 2019.