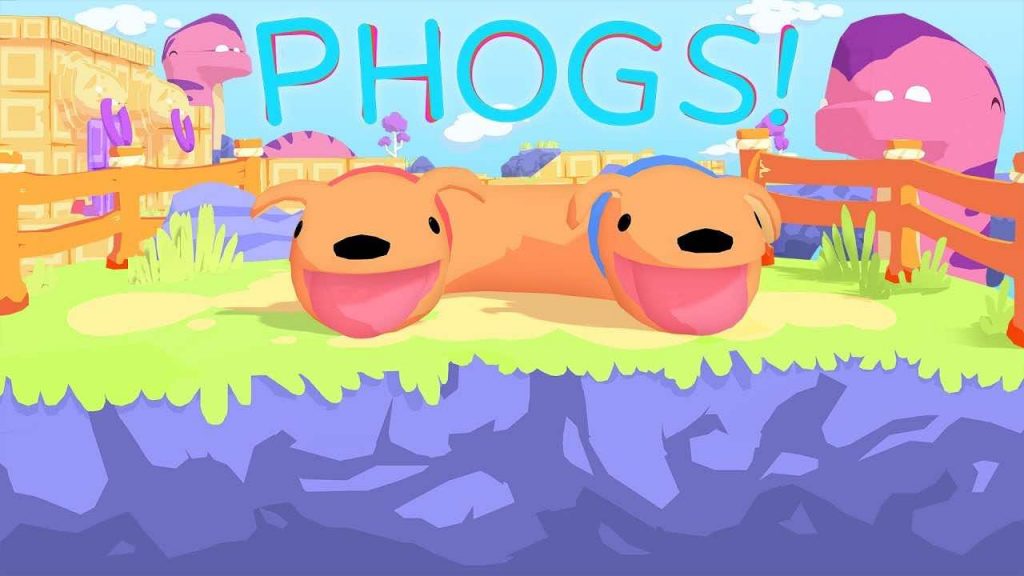 As the owner of a pack of miniature dachshunds (for my sins), I am well aware of just how their adorable natures can be weaponized, often aiding me in dispelling whatever emotional maladies have been affecting me that day. Bit Loom Games must be keenly aware of the cute, healing properties of small dogs too, because it has not only gone and made a game based entirely around them, but it has complimented that cutesy veneer with surprisingly solid, puzzle-based gameplay as well. Welcome then, to PHOGS!
PHOGS! Hands-On
An Oddly Compelling Mix Of Cute Visuals, Intriguing Puzzles & Stretchy Canines
At its heart, PHOGS! is a 3D physics puzzler whereupon one or two players must control each end of a bizarre, elasticated dog tube, as they whip and twist around a range of twee levels in an effort to reach the end in order to proceed onto the next. In solo, one player controls both heads via each analogue stick, whereas in local co-op, each player has a noggin of their own to control – often resulting in some amusingly unintended tug of war as you each pull in different directions to begin with.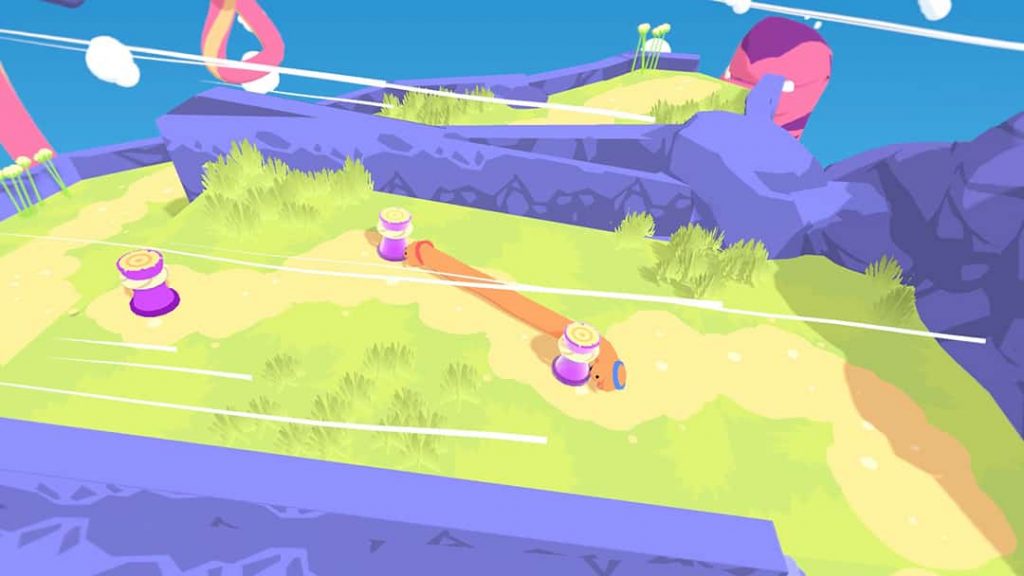 PHOGS! then, is best enjoyed with a friend, not least because the camaraderie and teamwork which the control system and puzzle-solving require helps to elevate it somewhat beyond that of solo play. In addition to being able to control the movement of this adorable hound tube, players can also pick up objects or grip onto parts of the environment and it's this latter ability upon which the majority of PHOGS! conniving conundrums are built upon.
From stretching all the way across a gap to using a hacksaw to cut down a towering tree, there is seemingly no upper limit to the imagination of the developer when it comes to the employ of this mechanic, and it's this, chiefly, which helps PHOGS! feel very much a unique prospect when compared to other platforming puzzling efforts of a similar ilk. Equally, failure in PHOGS! is not punished harshly. Fall down a gap, or tumble into a chasm and you restart almost immediately where you left off, allowing you to get cracking right away.
All told, PHOGS! is something of a beautiful game to look at too. There is something about the dreamlike presentation of PHOGS! which immediately helps to endear itself to the player, as the elongated dog duo bounce and dance around a range of colorful worlds stuffed with cushions, dog beds and patchwork carpentry. It's cuteness overload and as such, suits PHOGS! completely.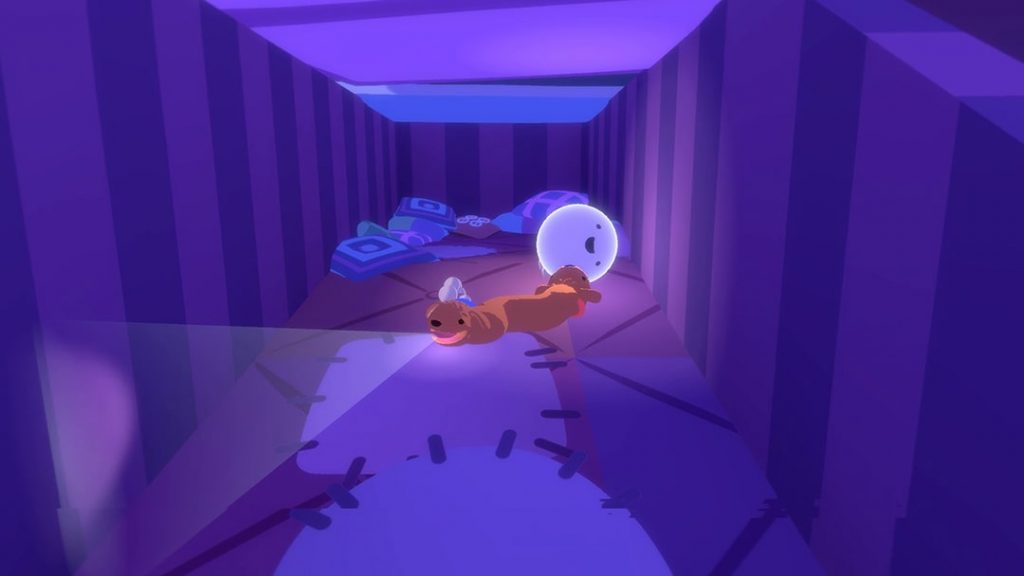 Related Content – The Best PS4 Indie Games
With its focus on physics puzzle solving, PHOGS! immediately calls to mind comparisons with the deeply under-appreciated Snake Pass, while the vibrant, super-cute visual presentation that evokes something of MediaMolecule's Tearaway, both help to make PHOGS! a resolutely welcoming prospect for gamers of all ages.
And it also has a stretchy dog with two heads – what's not to like?
Developed by Bit Loom Games and published by Coatsink, PHOGS! releases on PS4, Xbox One, PC and Nintendo Switch in early 2020.
PHOGS! was previewed at the 2019 Eurogamer Expo.