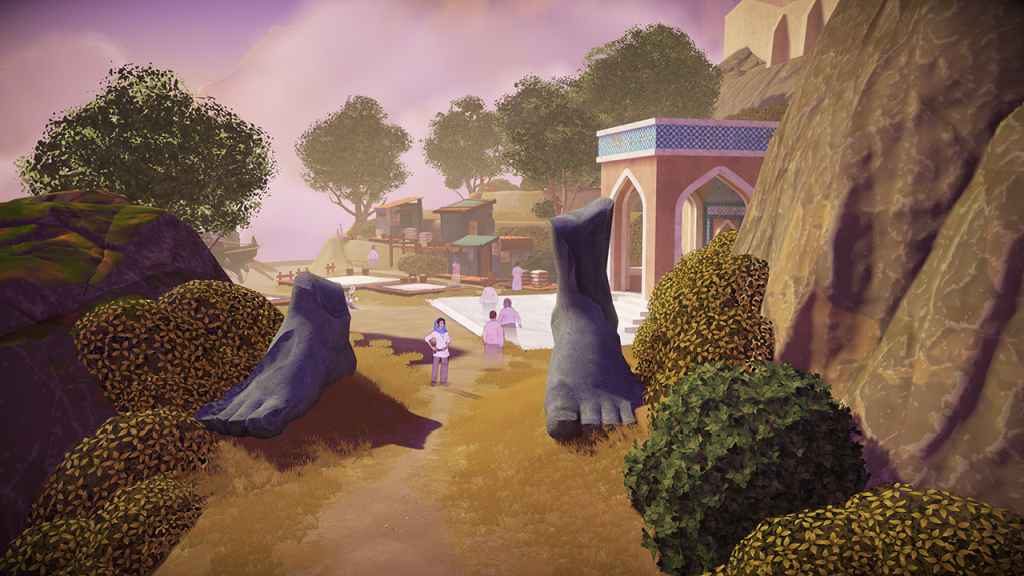 Charming archaeological, sci-fi adventure Heaven's Vault will release on PS4 and PC on the 16th April 2019, developer Inkle Studios has confirmed.
For those of you who haven't heard of it before, Heaven's Vault casts players in the role of expert archaeologist Aliya Elasra who, with the help of her robot assistant Six, embarks upon a sprawling inter-planetary adventure in search of a missing colleague.
Producing a "huge, incredibly flexible narrative game… that shapes its story around your every decision", according to Inkle.
Heaven's Vault Release Date and Our Hands-On Impressions
We were lucky enough to get some hands-on time with the game just last month, and we can confidently say that anyone who purchases Heaven's Vault on the 16th April is in for an adventure game quite unlike any other.
Emphasising the power of language and exploration, over brawn or a well-placed shotgun blast to the face, PSU's John-Paul Jones described Heaven's Vault as:
A departure from the action-tinged archaeology adventures that have been on PS4 so far, Heaven's Vault is a combat-free odyssey that instead places a premium on exploration, dialogue and language.

At its very core, Heaven's Vault is akin to a detective title where through research, discovery and conversation you can accrue clues which in turn lead you closer to your goal. The difference however, is that Inkle Studios have fleshed out the deep history of a number of different intergalactic civilisations, which makes finding out more about them all the more compelling to do.
And, with Inkle promising to deliver an experience that is subtly different each and every time you start a new game. Simply put, "Heaven's Vault is the sort of intelligent adventure we need more of".
Follow the link to read more of JP's excellent preview and be sure to check back with PSU in a few weeks' time for our Heaven's Vault review.