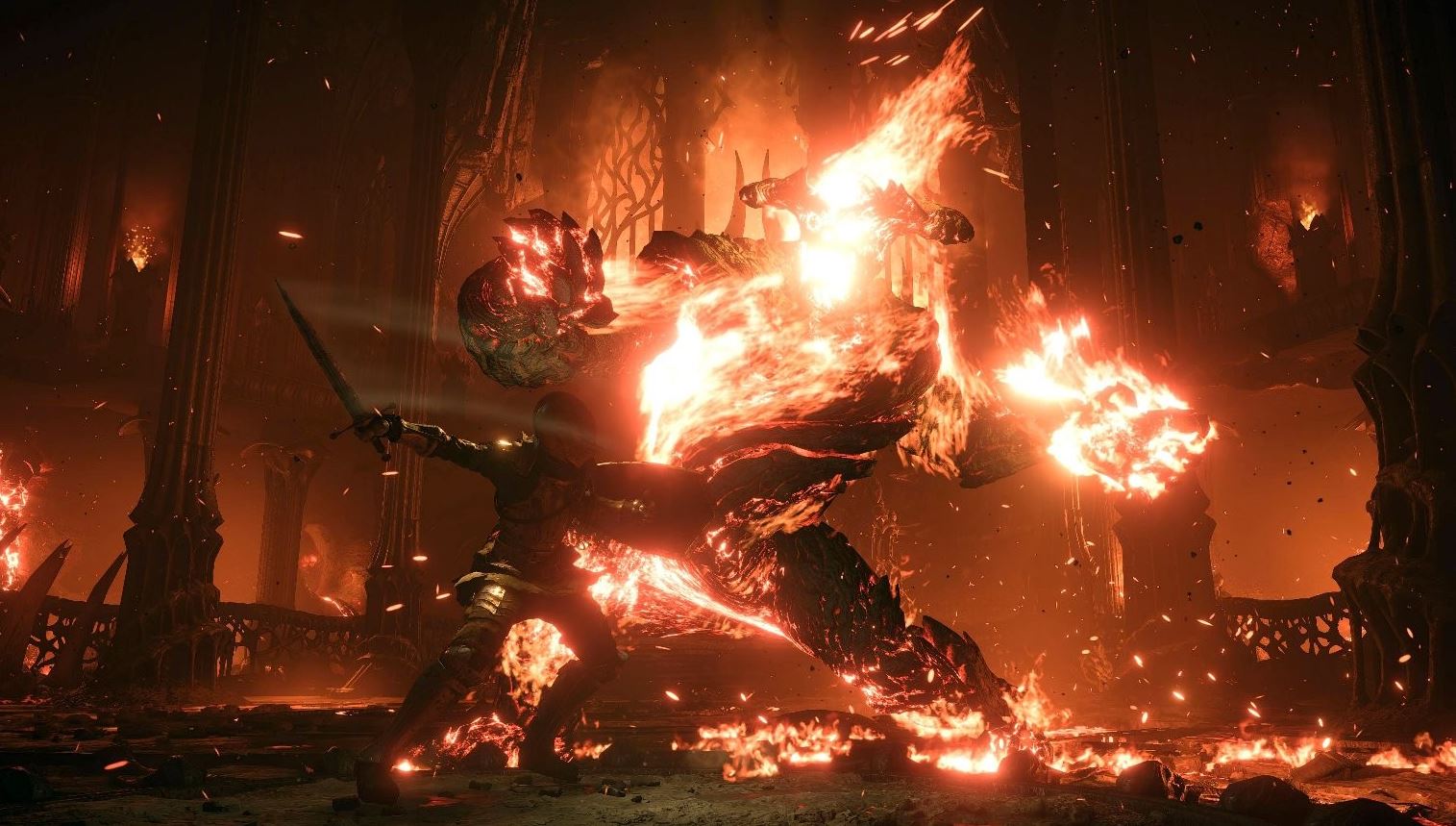 Almost 6 minutes of new Demon's Souls PS5 gameplay has emerged from Sony, this time showcasing the tunnels of Stonefang and The Flamelurker boss.
The new gameplay looks absolutely phenomenal, with some fantastic lighting, effects, and sound. The world of Demon's Souls has never been this realised before and its quite incredible to see the fantastic work Bluepoint Games has done. When it comes to the Flamelurker's attacks we bet that the DualSense will truly change how you play these games and the impact and terror you feel when facing these bosses.
You can watch the new Demon's Souls PS5 gameplay below:
This gameplay was hinted at early today by industry insiders. The Digital Deluxe Edition of the game comes with a whole bunch of goodies and gear to equip onto your character when the game releases. You can see the full list of contents here.
Demon's Souls Remake releases for PS5 on November 12, 2020, in the US and November 19, 2020, in the UK and EU.