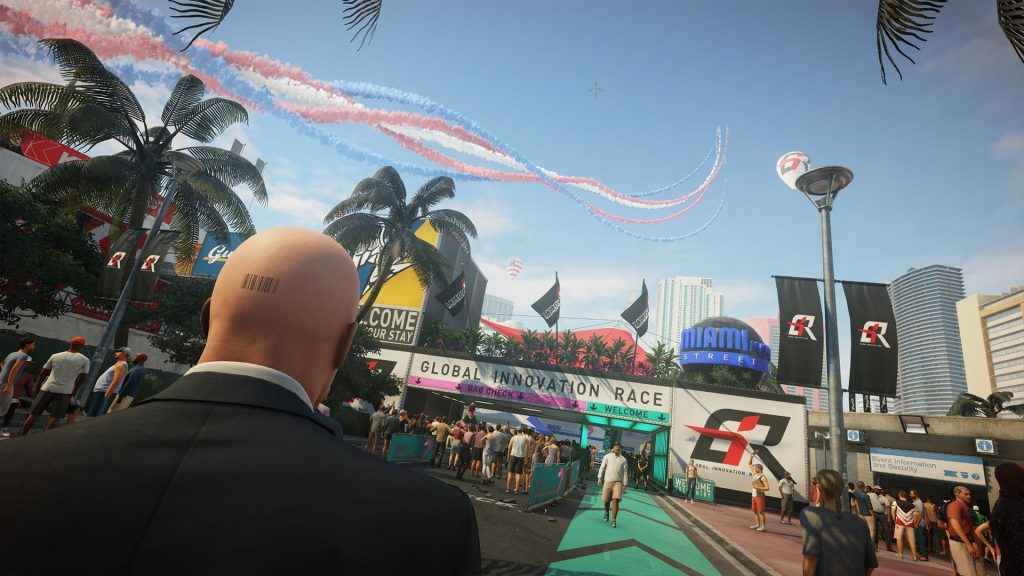 The full scope of Hitman 2 day one content is prodigious, to put it mildly.
As detailed in a recent Tweet from developer IO Interactive, the upcoming sequel to 2016's critically-acclaimed, episodic sandbox murder sim will feature scores of disguises, challenges, tools, and weapons when it releases on the 13th November.
That's alongside the game's six distinctive locations and expanded collection of supplementary game modes.
Hitman 2 Day One Content in Numbers
Indeed, whilst stealthily executing their way through Hitman 2's sextet of meticulously designed levels, players will be able to make use of and enjoy over:
100 disguises
A dozen expertly tailored suits
180 tools and miscellaneous objects
60 firearms
689,000 words of dialogue
400 challenges
70 mission start/exit points
The new Sniper Assassin co-op game mode
And Ghost Mode: Hitman 2's brand-new 1-v-1 competitive online challenge
All of which, according to IO Interactive, should provide well over 100 hours of gameplay. Which should be more than sufficient to keep you out of mischief until Christmas, at the very least.
Hitman 2 Post-Launch Support
If that wasn't enough, Hitman 2 is only going to get bigger. In the weeks and months following release, IO Interactive plans to add even more Escalation Contracts, Featured Contracts, challenges, Holiday-themed content, Sniper Assassin and Ghost Mode updates, and fan favourite Elusive Targets.
The first of which, releasing on the 20th November, stars iconic British thespian Sean Bean as, rather ironically, a character named "The Undying".
Hitman 2 arrives on the PS4, Xbox One, and PC in just a few days' time on the 13th November, alongside the Hitman Legacy Pack.
Available to anyone who already owns Season 1, the Hitman Legacy Pack includes each and every location featured in the 2016 original, remastered with the various new features introduced in Hitman 2.