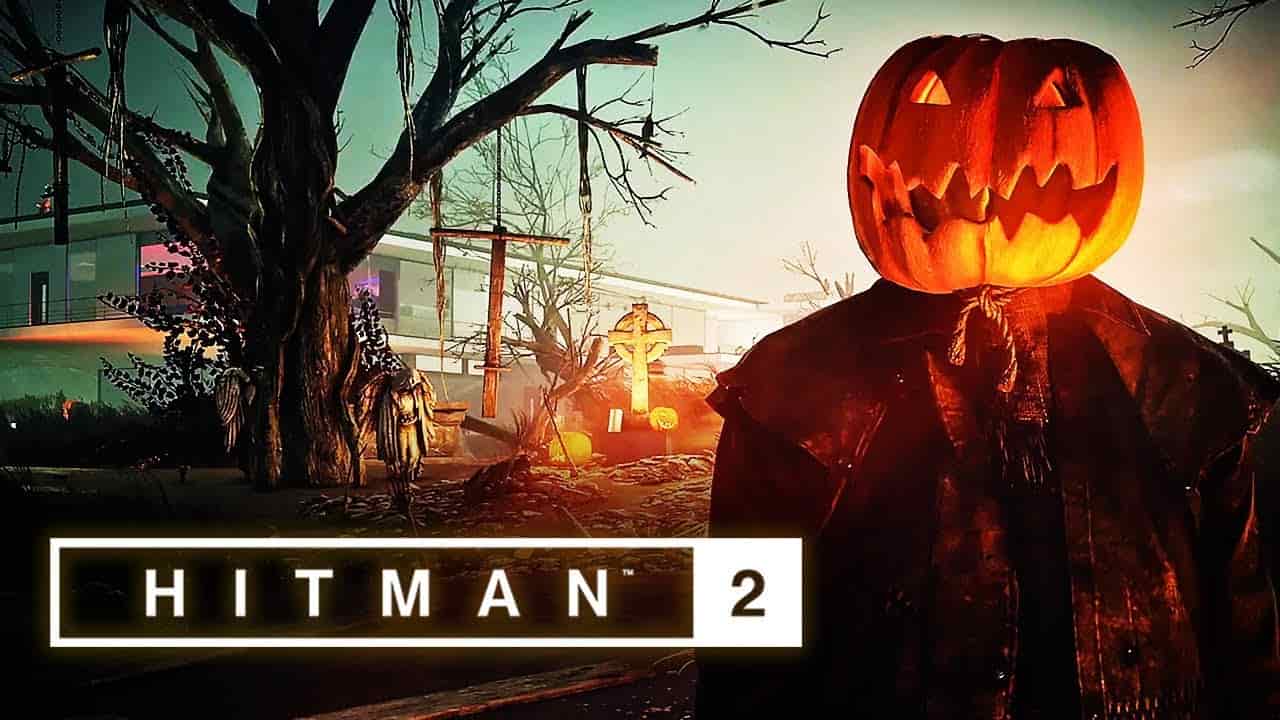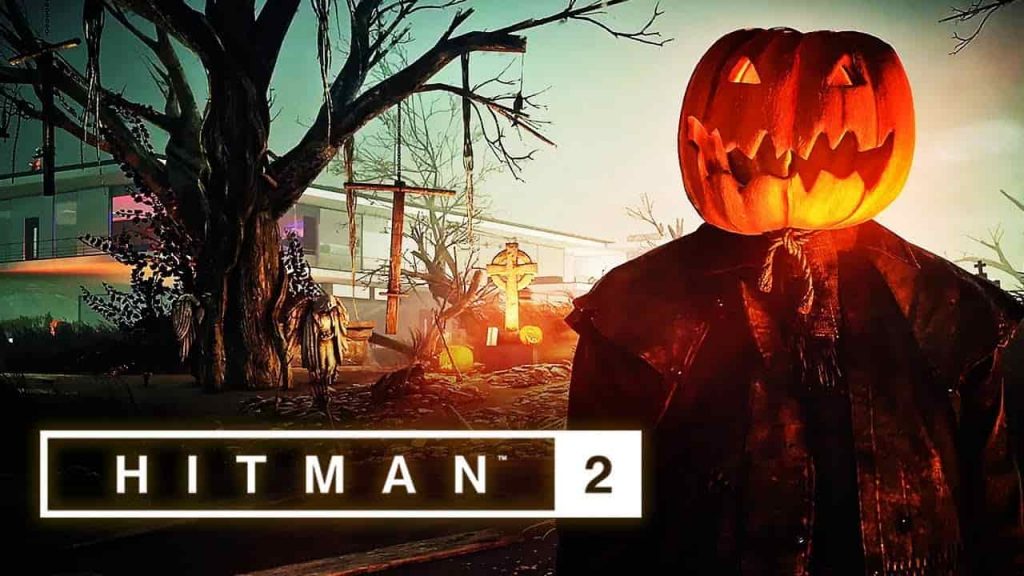 Bald assassin Agent 47 is getting in the Halloween spirit for a new Hitman 2 event this week, which sees the neck-snapping protagonist strapping on a pumpkin hat, cloak, and obligatory dagger for a deadly game of Trick or Treat. Only, in this game, rather than hunting for sweets, Agent 47 is looking to spill some major claret about the place.
The good news? You can get started right away, with the Halloween event now live.
Hitman 2 Halloween Event Detailed
Hitman 2's Halloween event will take place after dark at Hawke's Bay, which just so happens to be home to a spooky-looking abode that looks like it's right out of an 80s horror flick. After killing his targets, Agent 47 can then drag their bodies to a location packed full of bizarre symbols that really help to sell the horror atmosphere.
Finishing the level will reward you with a tactical wetsuit and a bat shuriken, which can be brought along to any other mission in the game. And yes, the shuriken is totally a ripoff of Batman's Batarang minus the Wayne Enterprises serial number.
Like any good Halloween event worth its salt, Hitman 2's offering is completely free, so you won't need to fork out for the chance to get your Ghostface on. Furthermore, the Halloween festivities won't just be limited to, well, Halloween; developer IO Interactive is making it a permanent addition to Hitman 2's repertoire.
Hitman 2 was released in November 2018 for PlayStation 4, PC, and Xbox One. Unlike its predecessor, which was an episodic affair, Hitman 2 gave you the full package on launch day, offering a variety of missions and exotic locations to play with.
Read our Hitman 2 review here to see if's worth your time.
Developer IO Interactive has revealed that it is planning a Hitman 3 as well as working on a brand new IP. If you're new to the series, it's probably worth checking out the remastered Hitman Blood Money and Hitman Absolution to get you started.