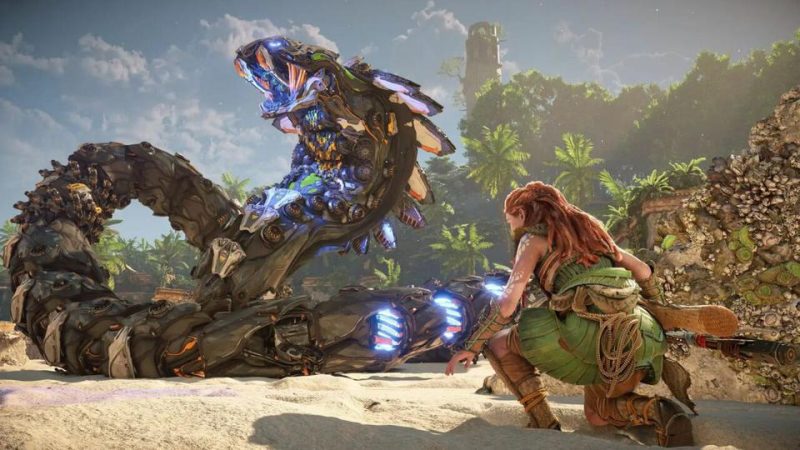 Not long after Jim Ryan first confirmed that a Horizon Zero Dawn tv series was in the works with Netflix did we hear some of our first details about the show.
Journalist Jeff Grubb claimed that it would be called Horizon 2074, that it would film in Toronto, and be set across two timelines, one that follows along with the game, and another that tells the story of the world falling apart.
According to Grubb, it's meant to be more of a "reimagining" from the story in the game, so it's likely that things won't be exactly the same.
Now however we seem to have confirmation that the show is indeed called Horizon 2074, and that it'll film in Toronto. What's more is that members of the crew have also played important roles in shows like The Boys and The Expanse.
A list of the crew was published on the Directors Guild of Canada Ontario's website, which Grubb spotted.
All of the shows Sony has on the go at the moment seem exciting, though it's difficult to really get excited for any of them when we've seen so little from PlayStation Productions at this time.
The Uncharted films is all we've got, and though the wait could very likely be worth it, the initiative to translate some of the larger PlayStation IP's to new mediums is taking longer than fans would've thought.
Source – [VGC]