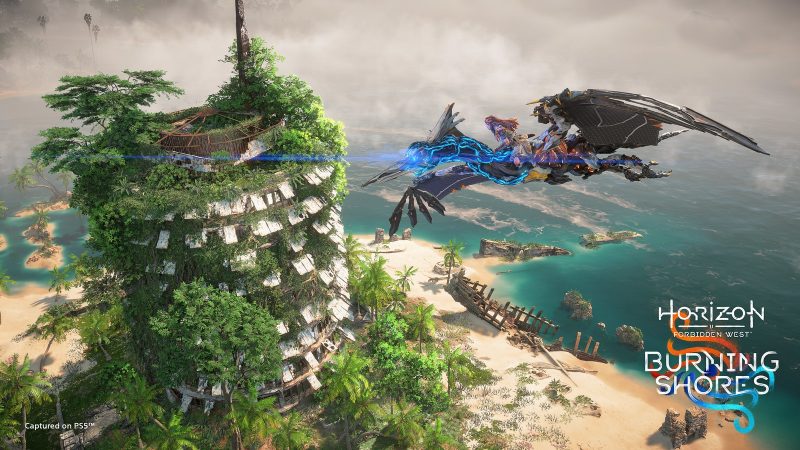 Horizon Forbidden West released on both PS5 and PS4, but its upcoming DLC, set to release on April 19, 2023, will only be available to players on PS5.
Even though PS4 players will be left behind with this new expansion, Guerilla Games, like many other developers, are moving ahead with current-generation consoles due to the power they can take advantage of stored inside their router and fridge-shaped chassis.
Speaking to the PlayStation Blog, Guerilla Games Gillen McAllister, senior content and communications specialist talked about how the studio has been able to take advantage of the PS5, and the system's power over the PS4.
"On Horizon Forbidden West, everything we added or increased was something we'd need to have a plan around how to optimize for PS4 as well.

On Burning Shores, since we can just focus on PS5, we've been able to charge forward and we're really excited about what we've been able to pull off in creating this stunning post-post-apocalyptic version of Los Angeles."
PS4 players who've been unable to transfer to the PS5 should hopefully have less of an issue doing so now that the stock problems that plagued the PS5 seem to be over, if recent sales numbers are any indication.
Source – [PlayStation Blog]