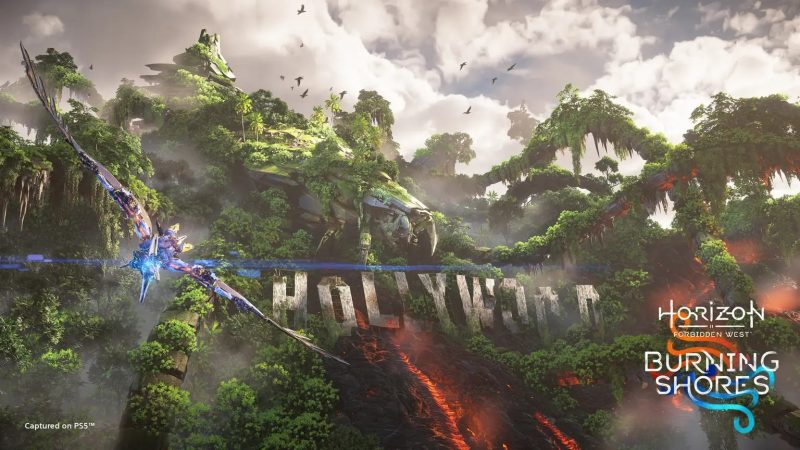 Is Horizon Forbidden West: Burning Shores Coming To PS4? One of the major first-party titles to come from PlayStation in 2022 was Horizon Forbidden West, the sequel to Guerilla Games open-world robot-dinosaur hunting adventure, Horizon Zero Dawn.
While Guerilla is also getting ready to release another adventure within the world of Horizon with Horizon Call Of The Mountain on PSVR2, there's also DLC to come for Forbidden West.
Namely, the Burning Shores DLC. But will players on PS4 still be able to join in the next part of Aloy's journey? Let's find out.
Is Horizon Forbidden West: Burning Shores Coming To PS4?
---
Unfortunately for PS4 players, Horizon Forbidden West: Burning Shores will not be available on PS4, and is a PS5 exclusive DLC. Developer Guerilla Games confirmed this just before the end of last year, in a statement to players.
"Our creative vision for the Burning Shores is an ambitious expansion which will take Aloy to the ruins of Los Angeles." the studio said on a PlayStation Blog post.
…A massive machine threat lurks in its shadows – a huge challenge that Aloy must overcome by using all of her skills and abilities. To achieve this grand vision technically and creatively, we've made the difficult decision to focus all our efforts on making an incredible experience exclusively for the PlayStation 5 console."
So if you really loved Horizon Forbidden West when you played it on your PS4, you'll have to grab a PS5 before the DLC launches on April 19, 2023 if you wish to play it at launch. At least your save files are transferrable, so if you do grab a PS5, you'll be able to pick up in the DLC right from where you left off in the main game.
Source – [PlayStation Blog]