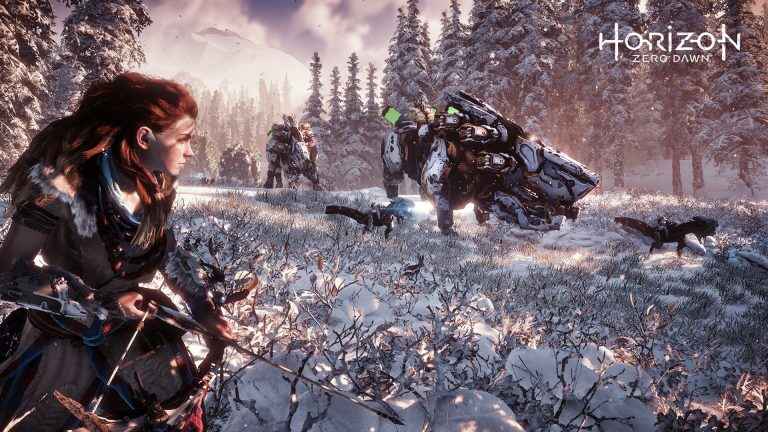 Guerrilla Games has given its closet indication yet that it's working on Horizon Zero Dawn 2, according to a new job listing posted by the Amsterdam-based developer. The position is for a Technical Vegetation Artist, which deals with "the creation of vegetation assets that are used to dress the game world."
That's not the most exciting part about the job posting, however.
Horizon Zero Dawn 2 Hinted At Yet Again
The description goes on to say that "within Guerrilla, we have four teams dedicated to creating the stunning environments of Horizon [and] one team focuses on the creation of lush and stunning vegetation."
Yep, it clear mentions Horizon, so that's about as close as we're going to get to a formal announcement for the time being.
Horizon Zero Dawn 2 is pretty much guaranteed to be in the works right now, unless Guerrilla has decided to revisit Killzone again. However, the original Horizon was a huge success, selling millions of copies worldwide, so there's no way Sony would want them to put the IP on hiatus just yet.
At this point in the PlayStation 4's lifecycle, we're almost certainly looking at a PS5 release for Horizon Zero Dawn 2. Could it be a launch game? That would be nice, but if they're still hiring a year out from the PS5's release, it's unlikely.
Horizon Zero Dawn was released for PS4 back in February 2017, and received a single expansion, The Frozen Wilds, later that year. A PSVR version of the game is also rumored to be in development at Sony London Studios.
Sony confirmed last month that its next-generation home console will arrive in holiday 2020, putting it out the same time as Microsoft's Xbox Scarlett. The PS5 will support a vast range of features, including backwards compatibility with PS4 games, an SSD, and ray-tracing.
Source: Guerrilla Games