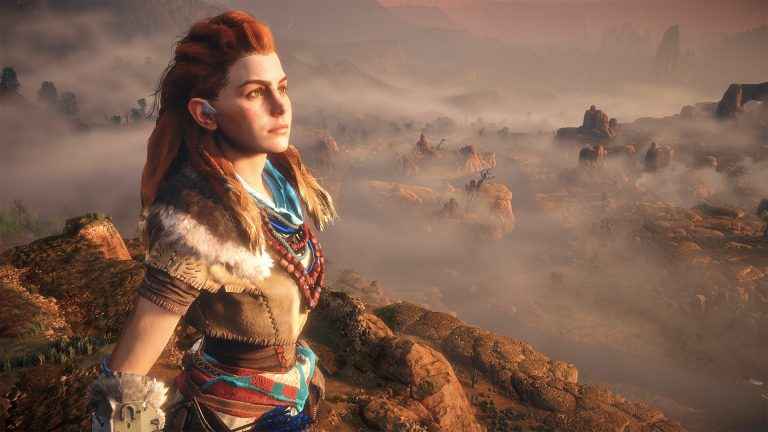 Sony London Studio is reportedly beavering away on Horizon Zero Dawn PSVR, according to industry tipster Callum Hurley. His Tweets were quickly picked up numerous websites, which prompted an apology from Hurley regarding the leak, as he didn't expect his messages to be picked up so quickly due to a small social media following.
Horizon Zero Dawn PSVR In The Works
Hurley's Tweets read as follows:
Was recently made aware of a very exciting new PlayStation VR game coming out of London Studio. Not sure whether it'll be for PS4, PS5 or both, but it's really exciting, and an announcement could be on the Horizon…

Wow news outlets jumped on this pretty quickly. Was hoping to keep this tweet fun and vague, but I know devs hate when their stuff leaks so I feel a tad bad. Allow me to clear up one thing: I did not see the game first hand, I trust the person who told me about it.

I apologise to anyone working on the game who is upset about the leak. I did not expect anyone to see my tweet besides a few friends who are VR players. I do not have a large following and did not expect the coverage. I look forward to the official reveal, when everyone can see what the actual game is. I did not get this info because I'm an 'industry person,' I just happen to know someone who play tested the title.
Obviously, this is just a rumor at this point, so until we hear something official from the Powers That Be, don't put too much hope into these reports for now. Still, a PSVR version of Horizon Zero Dawn has the potential to be something pretty amazing, for sure.
In related news, chatter from Guerrilla Games has indicated that the studio is working on Horizon Zero Dawn 2, although it may actually be the case that the openings pertain to this PSVR version of the first game.
Horizon Zero Dawn was released exclusively for PS4 back in early 2017 and remains one of the best-selling titles for Sony's console to date. Read our review here.
Source: VRFocus