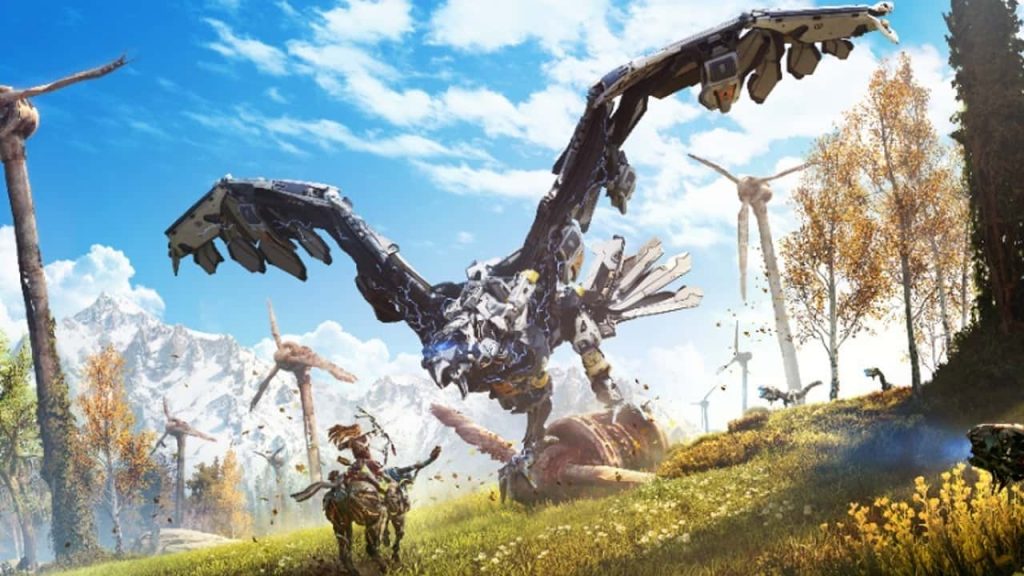 Guerrilla Games has announced that the studio has rocked up in Stockholm, Sweden, to embark on some new motion capture work, fuelling yet more speculation that the Killzone developer is chiselling away on Horizon Zero Dawn 2. To be fair, it probably is; the original game sold 10 million copies, so there's no way it (or Sony, for that matter) was going to let the IP gather dust.
Horizon Zero Dawn 2 Dev Gear Up For Mocap Work In Sweden
There's not much to go on, with Guerrilla Games' principle animator, Darren Randall, writing on Twitter: "Hello Stockholm, we've come for your mocaps."
As we said, it's almost certain that Horizon Zero Dawn 2 is in development. Guerrilla has been quiet since it wrapped up The Frozen Wilds expansion for the original game, aside from getting chummy with Hideo Kojima and outsourcing its Decima Engine for Death Stranding.
Given how late we are now in the PS4's lifecycle, there's almost no doubt that Horizon Zero Dawn 2 will be a PlayStation 5 game. We already know that Guerrilla has been drumming up ideas for a sequel, too.
Of course, we can't forget about Killzone, either. The franchise hasn't seen a console release since 2013's Killzone: Shadow Fall, which was a launch game for the PS4. However, rumours have indicated that a Killzone Online will be released for the PS5 on release, so there's that to consider, too.
Back in July, Guerrilla Games revealed it was staffing up for what looks like a major new project.
Horizon Zero Dawn was released for the PS4 back in February 2017, and is Guerrilla Games' first new IP since it released Killzone back in 2005. If you haven't picked it up yet 1) what's wrong with you? and 2) you can grab it on the cheap via Sony's PlayStation Hits range.
Stay tuned to PSU.com for more details.
Source: Twitter