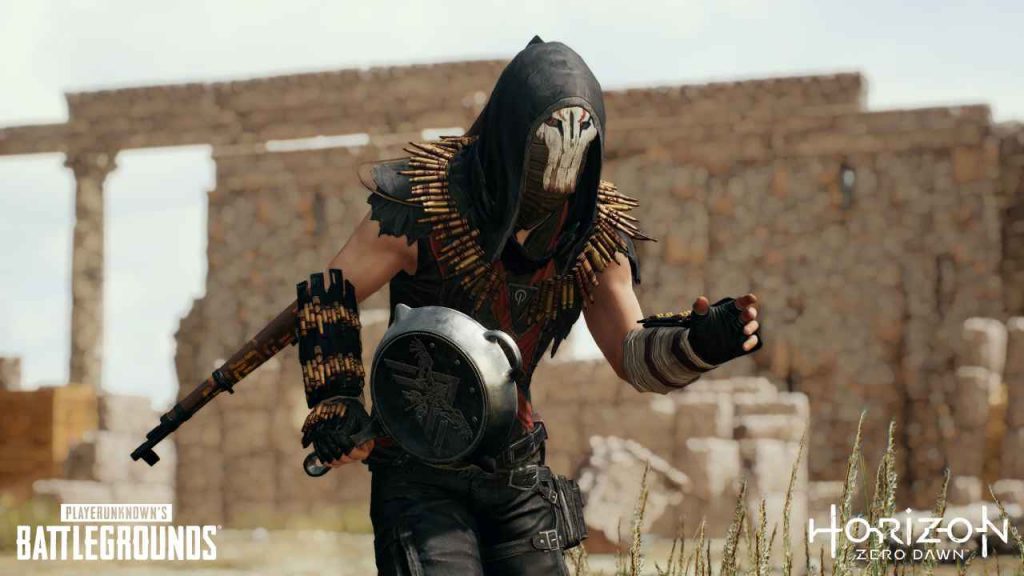 PUBG Corporation has announced today in a press release that they are collaborating with Guerilla Games on a brand new Horizon Zero Dawn themed event for PUBG (Player Unknown's Battlegrounds). The event will run from March 5 to April 5.
Everyone who logs into the game during this period will receive the Horizon Zero Dawn Eclipse Top. Further rewards can be earned for completing specific tasks:
Horizon Zero Dawn Eclipse Mask – Play 10 games of PUBG during the event period.
Horizon Zero Dawn Eclipse Kar98k – Unlocked for 8,000 BP
Horizon Zero Dawn Pan – Kill 10 opponents with the crossbow during the event period.
You can check out the trailer below, with screenshots below that:
This new event comes just a few weeks after a Tera crossover event was announced. We liked PUBG when it released back in December on PlayStation 4 stating "PUBG nonetheless remains a commendably inventive and expansive shooter that deftly embodies the Battle Royale genre" in our review.
We loved Horizon: Zero Dawn, giving it a 9.5 in our review. We stated "Horizon: Zero Dawn reinvigorates open-world RPGs with an excellent story, creative science fiction, and demanding gameplay. Aloy's debut is one of PS4's greatest games." Therefore, you should definitely play it!
The Horizon: Zero Dawn event in PUBG runs from March 5 to April 5.