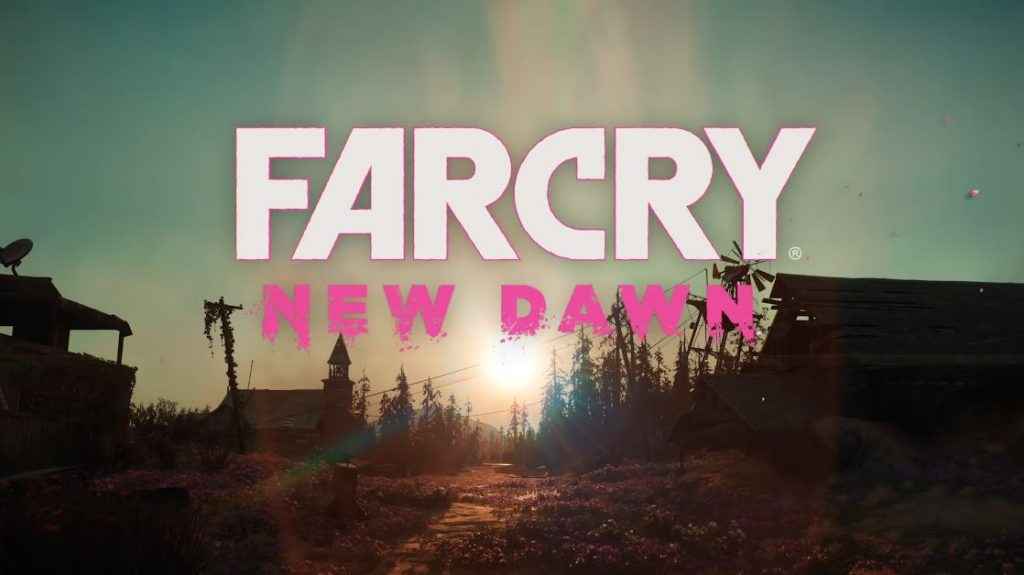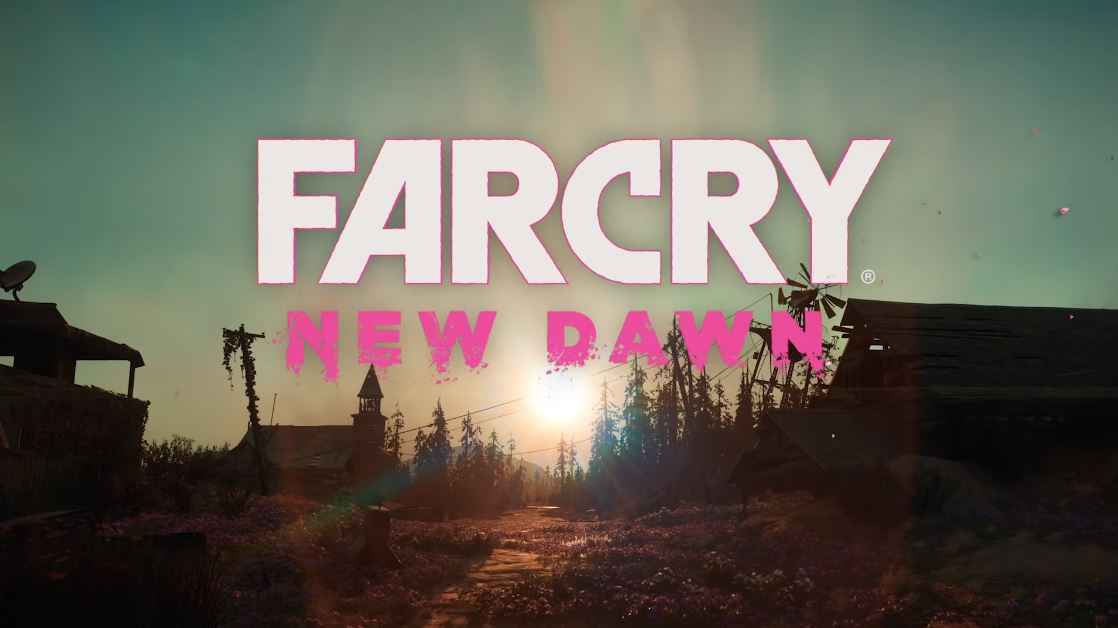 Once you're reached the Prophecy mission in Far Cry New Dawn and headed to the island, one of the trickier puzzles in the game is when you have to align the amulet with the Eden's Gate Symbol pieces. In the following guide, we'll show you how to complete this part of The Prophecy Mission, investigate the beams and line up those amulets correctly.
You can tackle the three beams in any order, which may depend on which side of the island you arrived on.
The first amulet we discovered was on the small mooring platform. You can take out the pink amulet by pressing up on the d-pad, and you need to align it to make a complete amulet. You'll get a hint with this puzzle when Joseph says: "To walk the path burn away what is necessary."
The Prophecy Mission – Align Amulet 1
Stand on the wooden mooring, and notice in the screenshot the large piece of the amulet protruding behind some netting or greenery. You need to burn it. Use a weapon from a distance and aim at the exploding barrels.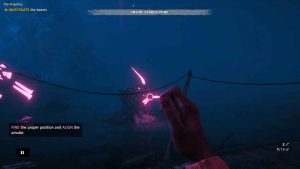 Now that the path has been cleared, check out the small platform behind the mooring platform.
You'll see some blue vine on it, indicating you can climb up. Dive into the water and jump up. You'll notice there's a pink glowing lantern here too. Essentially, this lantern is exactly where you need to stand in each area in order to align the amulets correctly.
Get the amulet out and line it up.
The Prophecy Mission – Align Amulet 2
The second puzzle that we'll look at sees part of the larger amulet protected by wooden boards.
Smash the boards with your fist. There's three sets of boards to smash in total. Then turn around and head back to the bottom of the hill where you see the pink blowing lantern.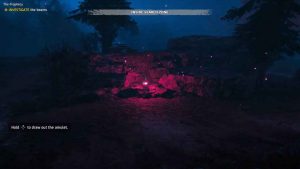 Stand by the lantern, take out your Eden's piece and align in with the other pieces.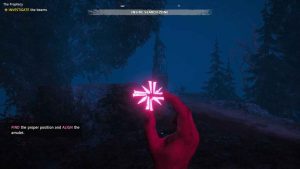 The Prophecy Mission – Align Amulet 3
The final amulet sees you outside of a wooden hut. There's a rope that you can pull that turns the big amulet. To solve this puzzle, pull it twice.
Then head into the hut and look above you. Here you can see another two pieces that you'll need to align.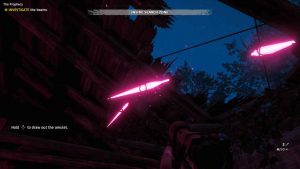 Now head to the pink lantern in the corner behind the desk and turn to face the pink pieces on the roof. You should now be able to align the amulet perfectly.