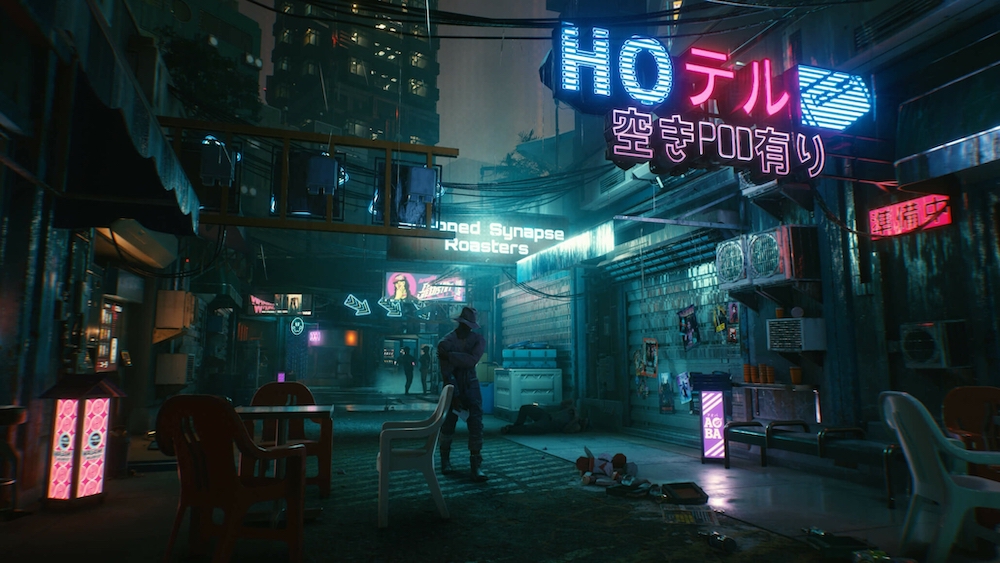 Cyberpunk 2077 is finally releasing after numerous delays and setbacks. However, players on the PS5 will have to wait still for the game to take full advantage of the next generation of consoles.
While the full next-generation update is coming at some point in 2021 the game at launch will take advantage of a few of the advantages of PS5. Here's how to upgrade PS4 Cyberpunk 2077 To PS5.
Related Content – PS5 Complete Guide – A Total Resource On PlayStation 5
How To Upgrade PS4 Cyberpunk 2077 To The PS5 Version
---
Cyberpunk 2077 PS4 To PS5 Upgrade – Step 1
There's more than one step to upgrading to the PS5 version of Cyberpunk 2077, with the first one arriving on December 10, the game's launch date.
This will bring a day one patch for Cyberpunk 2077, which will most likely offer faster load times. Although, the details haven't been giving fans are also hoping for after frame rates and enhanced visuals in the day one patch as well.
This isn't out of the question, but until we hear from CD Project Red the details remain unclear. While the day one patch is exciting news for PS5 players, the true update is coming in 2021. Like that first patch, the details on this next update are also sparse.
Cyberpunk 2077 PS4 To PS5 Upgrade – Step 2
Currently, all CD Project Red has said about the second update is that it will make Cyberpunk 2077 a true PS5 game. We are unsure if players will need to prepare in any way for the patch, although we do know your PS4 game saves will carry over.
To make sure you don't lose any progress make sure you back up your game saves to the PlayStation Cloud if you're a PlayStation Plus member. Otherwise, you can transfer your saves via USB or ethernet cable by linking your PS5 to your PS4.
Where's our review of Cyberpunk 2077?
Cyberpunk 2077 is set to replace on PS4 December 10, 2020, and PS5 at some point in 2021 via an update.