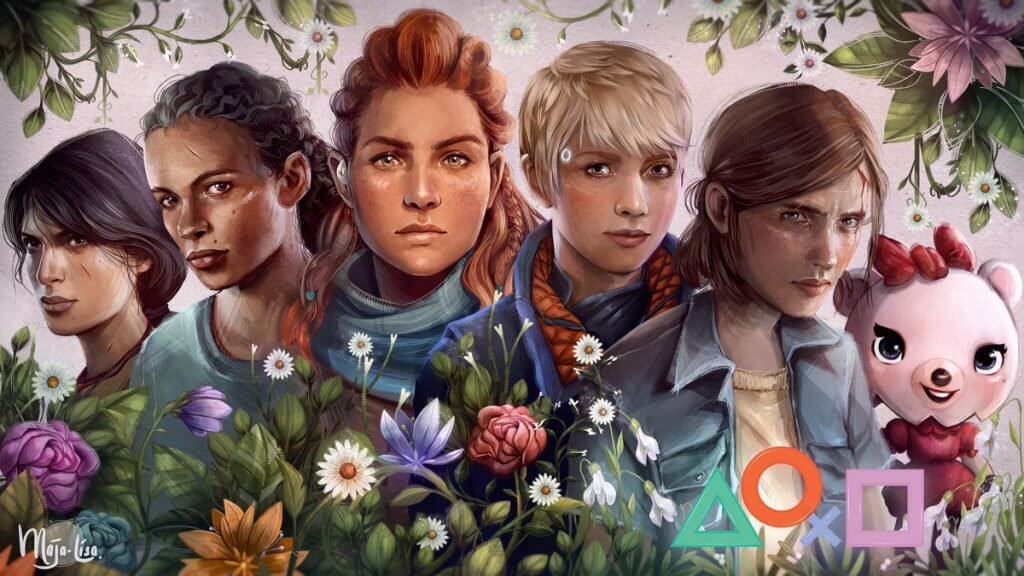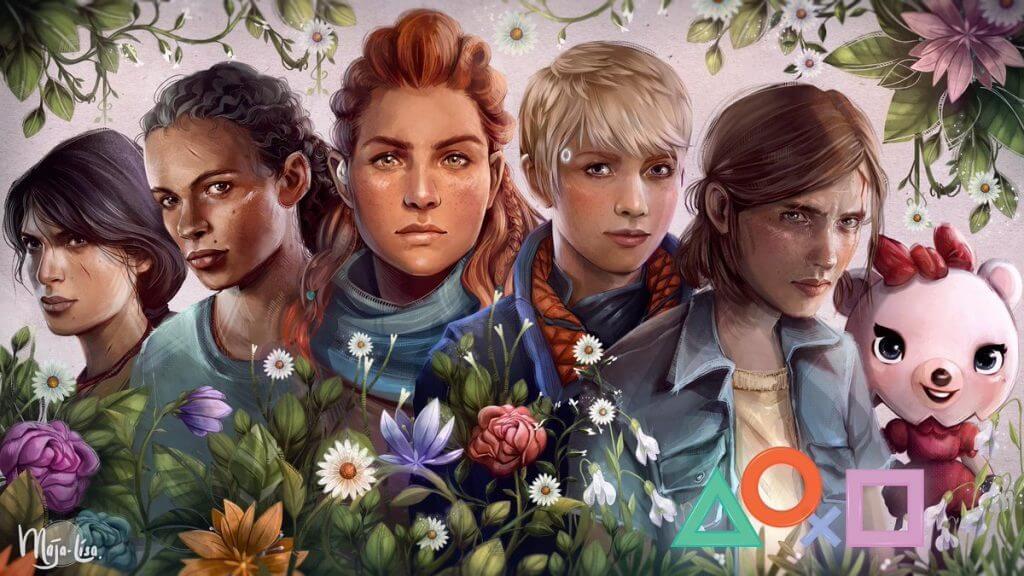 I started playing video games at a young age before I was conditioned to know that it was largely considered to be a boys club with an implied no girls allowed policy. I didn't care, I've always been proud to consider myself a gamer. Unfortunately, many of my fellow girl gamers chose not to be so public about their passion for video games and for many years we were considered to be an urban legend.
These days it's not as rare to see girls embracing gamer culture as it once was, and it's gone further than just playing games. We stream and create content, write about games and are often the lead playable character in some of the biggest games for PS4, like Horizon Zero Dawn, and Uncharted: Lost Legacy.
In the footsteps of pioneers like Carol Shaw, women now work in every aspect of the games industry. Unfortunately, it's still one of the most male-dominated industries with only about 22 percent of women making up the overall video game workforce. In this article, we take a look at five influential women setting examples and representing women who make the games we love.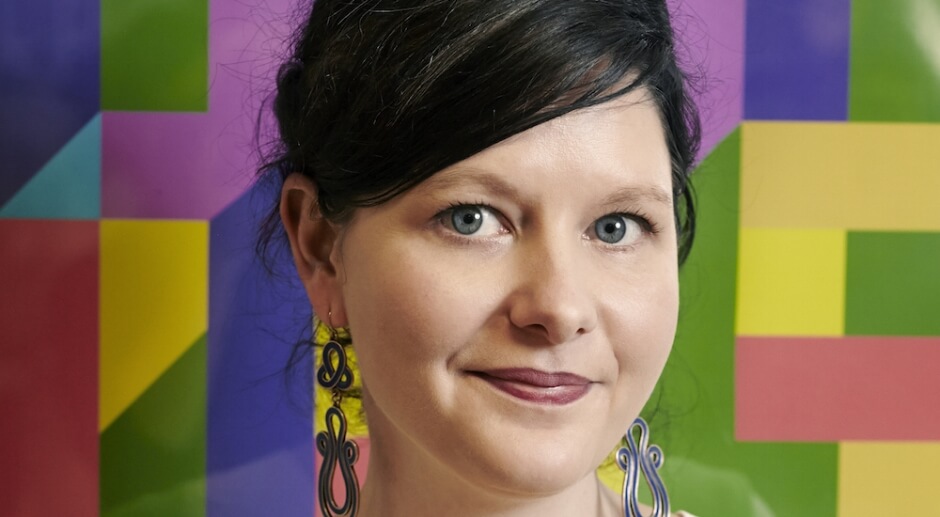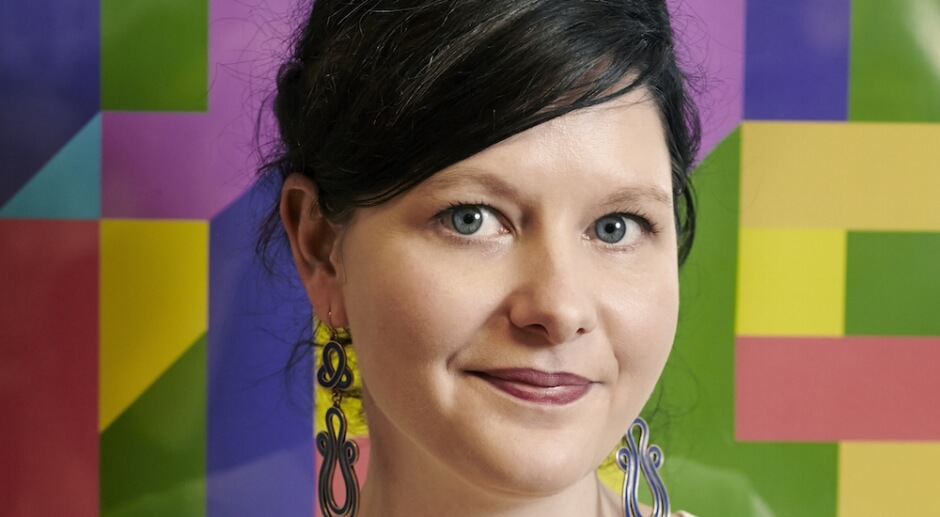 Siobhan Reddy
I couldn't imagine starting this list off with anyone else other than Media Molecule's co-founder and studio director. Siobhan had a bit of a revelation while playing her own game, Media Molecule's debut Little Big Planet. Media Molecule assumed the audience for the game would be male, so the main character became known as Sackboy, much to Reddy's dismay. Where was Sackgirl? Letting the game identify the player as male betrayed their female audience, something Siobhan would not let happen again.
When the team began work on Tearaway, Siobhan not only addressed the issue of giving the player a choice of gender but wanted to explore why the team automatically created the male character, Iota. Turns out the decision was not steeped in chauvinism, but rather a habit. Getting to the root of the issue helped the Molecules to better understand her desire to create games for everyone. Thanks to Reddy's insistence, players can play Tearaway as a male, Iota, or the female version, Atoi.
Siobhan Reddy's awesomeness extends further than just encouraging girls to play games comfortably and well represented, she wants more women to create games. Media Molecule's staff is made up of over thirty percent women, which is considerably higher than that of the entire games industry. Whenever possible Media Molecule invites students, especially girls to hang out with the female Molecules in hopes of inspiring them to pursue a career in video games.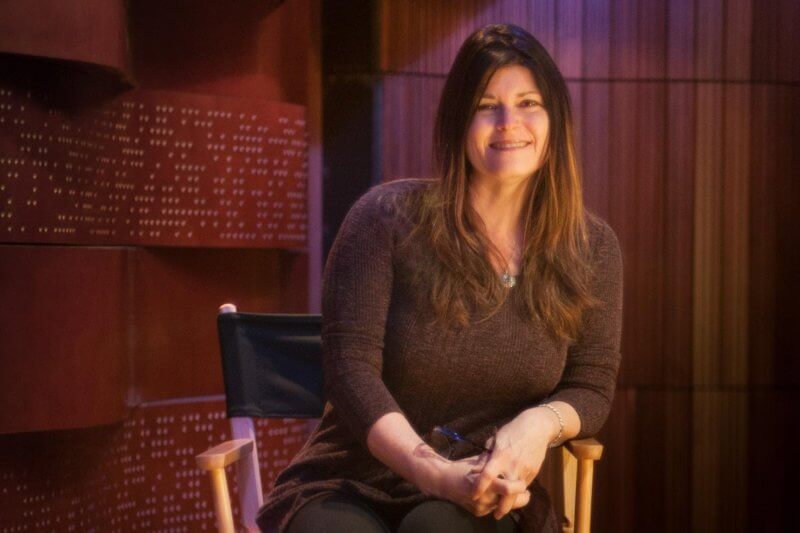 Shannon Studstill
Shannon Studstill got her start in video games as a still photographer and later a Digital Artist for an indie game company called Black Ops Entertainment. She soon discovered she had a real knack for management and was hand-picked by Sony to help with the troubled game, "Treasures of the Deep" and in 1997 she was brought on to help build Sony Santa Monica Studios. Despite helping to launch some of their biggest titles such as God Of War, Studstill left Sony Santa Monica for a while to pursue other options but came back a few years later as Studio Chief.
Studstill is now the Head of Studio at Sony Santa Monica and like Siobhan Reddy encourages women to work in video games. Shannon feels women in games should be embraced and encouraged to have a voice at the table. Sony Santa Monica's staff is about twenty percent female.
Shannon Studstill's team at Sony Santa Monica have just released the critically acclaimed God Of War reboot which is the fastest selling PlayStation exclusive on the PS4 that sold 3.1 million copies in just a few days.
Amy Hennig
Amy Hennig got her start at Nintendo as a designer on Michael Jordan: Chaos in the Windy City. Soon she would join the team at Crystal Dynamics and continue her design work on Blood Omen: Legacy Of Kain. She would be promoted to Director, writer, and producer on the sequel and one of my favorite PSOne games, Legacy Of Kain Soul Reaver. She remained lead writer and director for the last two Legacy Of Kain games before leaving for Naughty Dog.
Hennig served as creative director at Naughty Dog and worked on the Jak and Daxter series before starting to work on the series that defined Naughty Dog, Uncharted: Drake's Fortune. She was head writer and creative director on the entire Uncharted series before leaving Naughty Dog during the start of Uncharted 4: A Thief's End.
Amy Hennig joined Visceral Games as the lead of an untitled Star Wars game, but unfortunately, EA shut the studio down and plan to move production of the game to another studio. Hennig hasn't announced her next project but she remains an inspiration and role model as a pioneer of video games.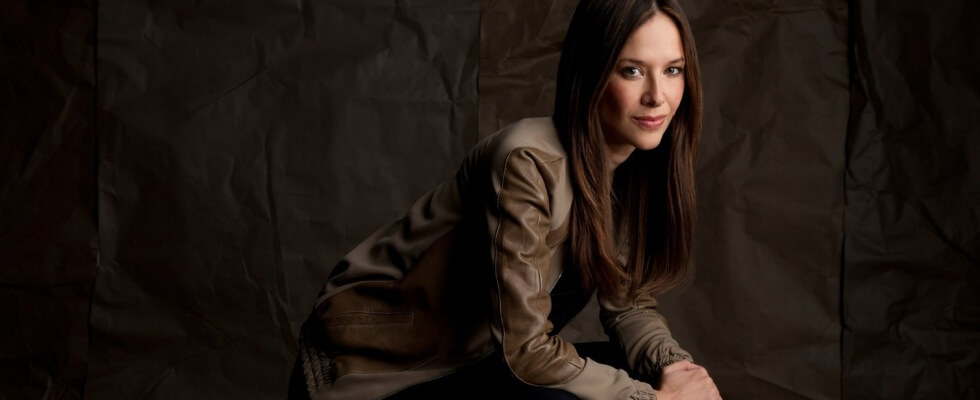 Jade Raymond
Jade Raymond's first job in video games was as a programmer for Sony, which led to her helping create Sony Online Entertainment Inc. She then started at EA as a producer for The Sims Online before she moved onto Ubisoft Montreal and worked extensively on the Assassin's Creed series, and Watch Dogs before going back to EA to found her own company Motive Studios which helped on Battlefront 2 and was to also oversee Visceral's Star Wars game before the studio was shut down.
Motive Games will specialize in action-adventure games as well as create new IPs but since the Visceral games shut down no project has been announced. EA-owned Bioware Montreal known for their work on the Mass Effect series was recently merged with Motive.
Jade Raymond is also proactive in supporting and encouraging other women and recently hired Kim Swift of Portal fame as Motive's design director. She is also on the board of directors of Women In Film and Television International which is an organization dedicated to encouraging and advancing a positive representation of women in screen-based media.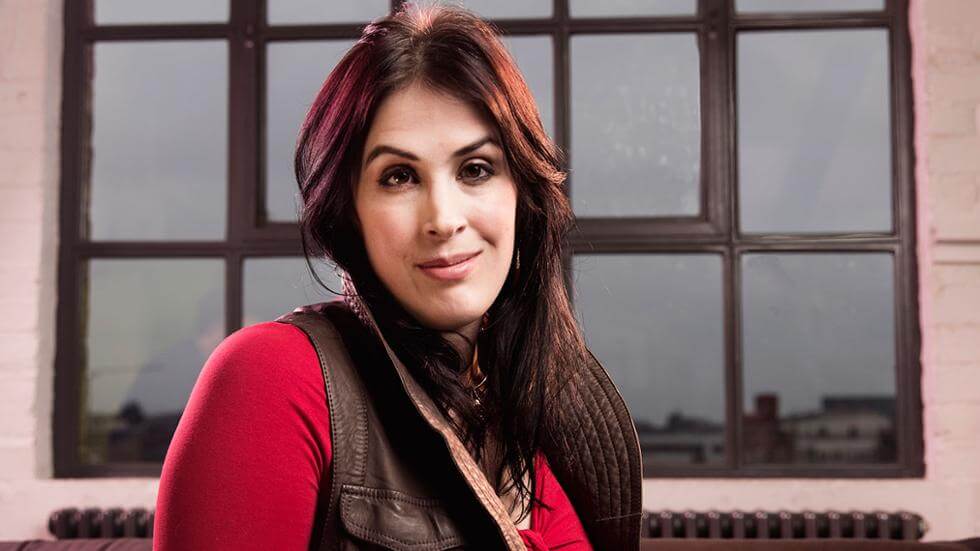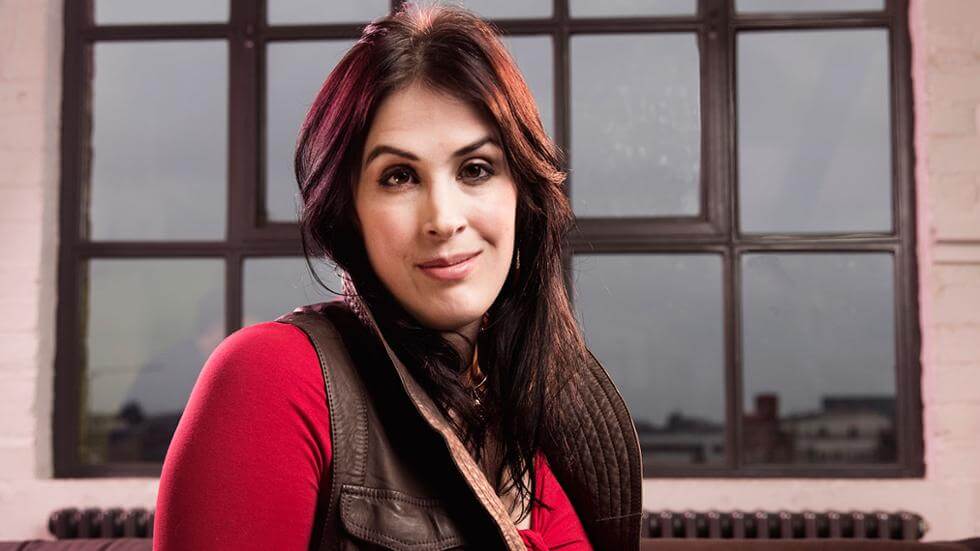 Rhianna Pratchett
Rhianna Pratchett started off as a games journalist before she began script writing for video games such as Heavenly Sword, Mirror's Edge, and Bioshock Infinite. While no one will dispute her impressive body of work as a whole, it was her work on the rebooted Tomb Raider series that landed her on this list of influential women in video games.
For many of us, the first time we played a video game that featured a female lead playable character it was Tomb Raider. Lara Croft has always been important in elevating the presence of women in games, even when her attire and breast size would have surely impeded her success in the actual raiding of tombs. Under Rhianna Pratchett's pen, Lara became humanized and reinvented as a real woman, with emotions, depth, and flaws.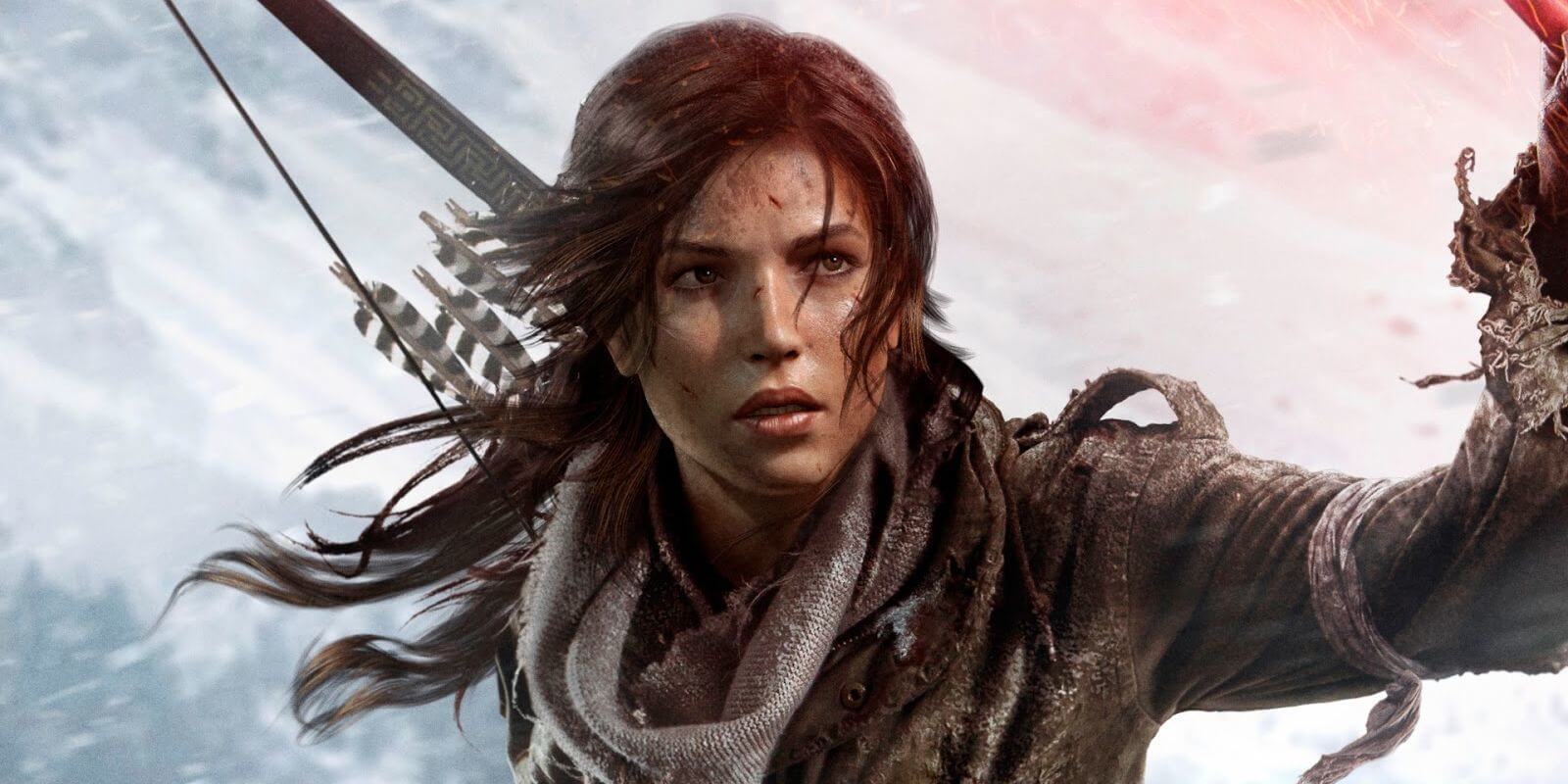 Old Lara was deeply rooted in male fantasy which extended much further than physical appearance, which was tame in comparison to other female representation at the time. She was perfect, and seemingly had no emotions or feelings. Pratchett reinvented Lara as a strong character but still deeply rooted in her femininity. A lifelong gamer, Pratchett has been inspired by the evolving diversity in games but feels games are still way behind other media such as TV and movies in representing women.
Final Thoughts
A few years ago I was playing an online shooter and was waiting in a lobby. I hadn't yet turned my mic on but was still greeted with "Lady13, I'll bet she sucks!" Well, after outperforming every player on both teams, I turned on my mic and politely corrected the aspiring sexist, "actually, it's Laddie13 and she doesn't suck." Luckily, the positive experiences far outweigh the negatives and most guys I know or have played video games with have been very supportive and encouraging.
I wrote this article on my experience growing up a girl gamer. It's not to disrespect the hardworking men who have made the games I love, but rather a celebration of the women who inspire me. As girls, we have been conditioned to believe that video games are for boys. These five are but a small example of women who prove that it's ok to play and work like a girl in an industry that has been dominated by men.