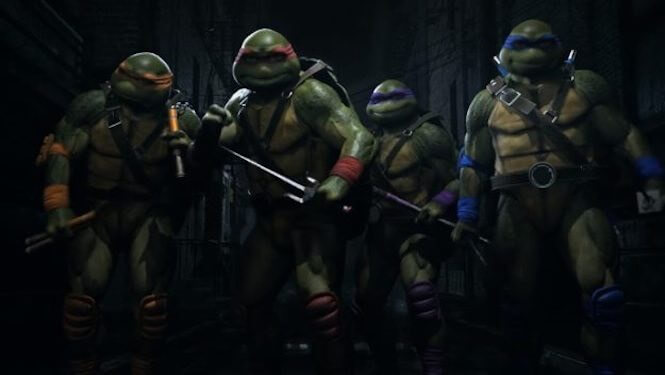 The Injustice 2 patch, version 1.16, has arrived, bringing a few tweaks to the roster for a better balance.
As the developer set the game up for the incoming addition of the Teenage Mutant Ninja Turtles DLC on February 13, changes have been made to some of the more popular characters.
While there's no full list of changes from NetherRealm, a Injustice subreddit user managed to nab a few details gleaned from the most recent Watchtower developer stream.
Here's what we currently know.
Injustice 2 Update 1.16 Patch Notes
Hellboy
Meter build nerf (does less damage & takes more* damage)
Sub-Zero
Buff Jump 2 better hit box, cross up J2 easier
Ice Blast is faster (MB also)
B+1, 1, D+3 Now safe on block.
Cyborg
Air Drone (Character Power) has less recovery
Catwoman
Less damage (more damage scaling)
Back+3 is slower and less range
1, Forward*, 2 Overhead (Now negative on block)
Changed Catwoman's 3, 3, B2 string so that the person doesn't bounce into the air**
Green Lantern
Combo damage scaling adjusted on 3 moves (more damage) Buff
Lantern Bomb – Reg is safe and MB is plus on block
Gorilla Grodd
Easier cancels – Back, back, forward, forward or flip stance button or 2+1+3 to cancel out
2,2,3 (had 3 gaps now only gap in the 3rd hit – also safe on block)
Mind Control faster so it actually combos
Back+2 is neutral now instead of plus (nerf)
Poison Ivy
MB Forward, down, forward 2 (Plus on block but has a gap)
Down+1 improved (better hit box)
MB vine swing been adjusted (no gap until the last hit – cleaned up)
Ground Vines do significantly more damage
Starfire
Buff her walk speed (faster)
Buff her Forward+2 (second hit does more damage & She can now grab on block or whiff)
She can now do Down+1 background bounce
Supergirl
Down+1 is now 9 frames (slightly slower)
Walking lasers Character power now takes 1 bar of meter
1,1,2 Block stun is slightly more negative
String Laser is no longer plus on block
Aquaman
Trident Scoop reg scoop now switches opponent Instead of pushing away (MB leads to a combo)
Down,Back, 1 (safe on block and easier to combo off of)
Black Adam
3 more frames of recovery for character power
Bane
Mercenary Elbow recovers faster
Raiden
Raiden's D1 connects into BGB*
Shocker Character Power is now safe on block
2,1, D+3 Push opponent away less on hit (can cancel for bigger damage)
The heroes in a half-shell debut in Injustice 2 next week, just in time for Valentine's Day. Injustice 2 Update 1.16 is now available to download on PS4.