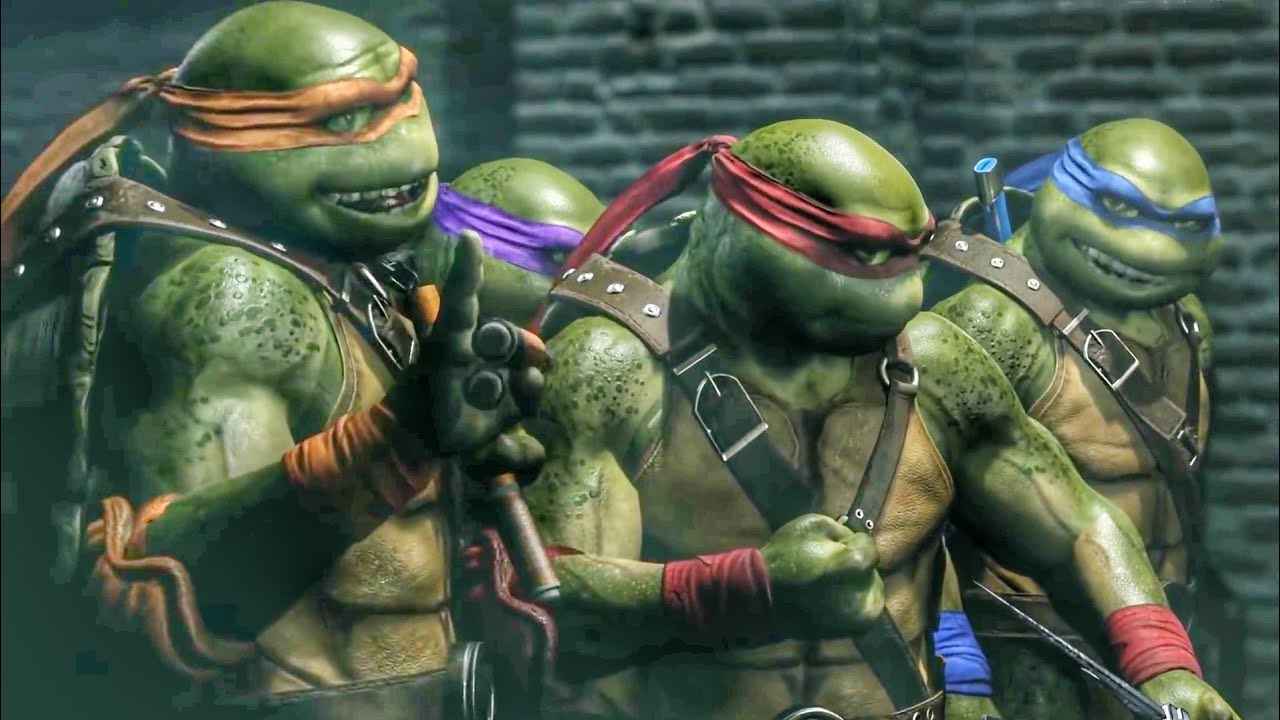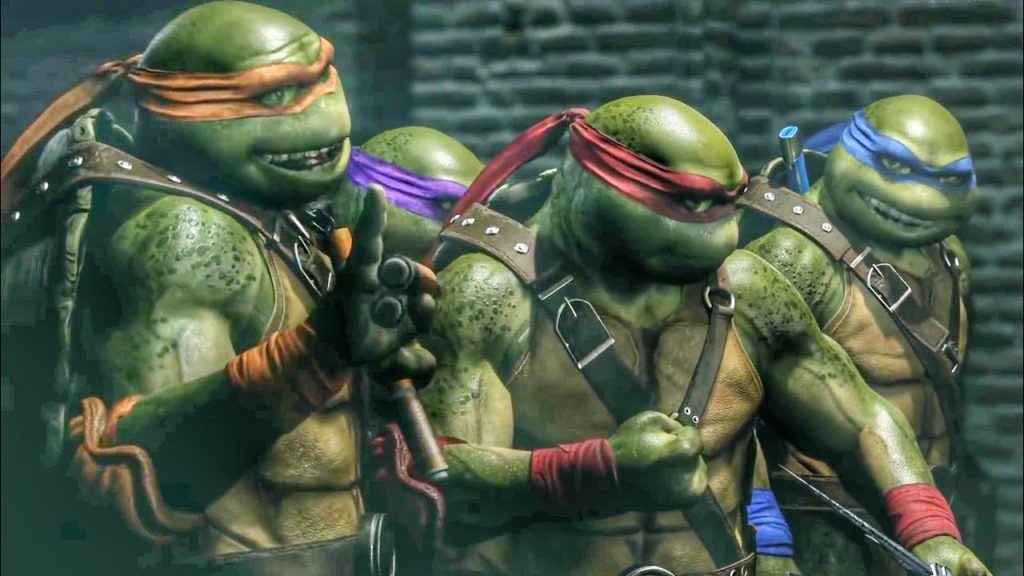 The Injustice 2 Fighter Pack 3, which adds the four Teenage Mutant Ninja Turtles (TMNT) to the roster, will be available to download this month. And, a new gameplay gives us a closer look at Donatello, Raphael, Leonardo and Michelangelo in action!
Each Ninja Turtle will have its own specific set of moves when they arrive in Injustice 2 on February 13. Available to download in Fighter Pack 3, or free if you own the Ultimate Edition, the awesome foursome are lightning quick!
Some fans have already noticed an Easter Egg on Mickey's skateboard which is pretty cool. It relates to the SNES games called Teenage Mutant Ninja Turtles IV. As you begin that game, you hear the words "Big Apple. 3 AM." On the bottom of Mickey's skateboard you'll see stickers with a big apple and the words 3AM. Cool, huh?
No way.

Big Apple.

3AM.https://t.co/AMttCK0Tqq pic.twitter.com/a1Wp0Bylhg

— Grant Smith (@MasterWuggles) February 7, 2018
The Injustice 2 Fighter Pack 3 featuring the Teenage Mutant Ninja Turtles will be available for PS4, Xbox One and PC. Previous fighter packs included the release of the Enchantress and Starfire, bringing the complete roster to over 40 playable characters.