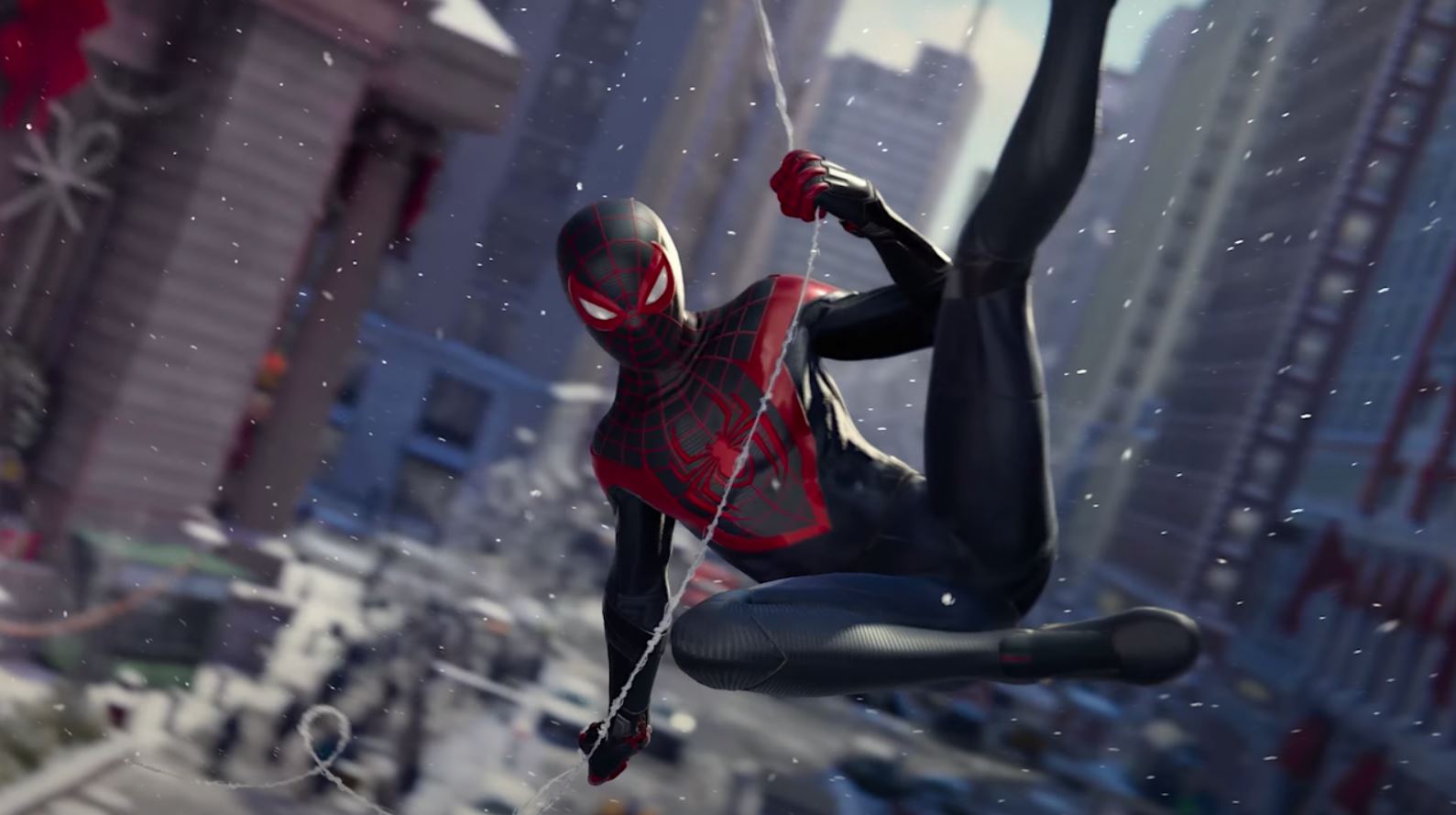 Insomniac has given us a first glimpse at the collection Marvel's Spider-Man Miles Morales PS5 and PS4 trophies, including some miscellaneous, collectible, and combat-based challenges to chase.
The partial list was revealed on Twitter and includes the following:
Be Yourself – Collect All Other Trophies (Platinum)
Just The Beginning – Unlock All Skills (Gold)
A New Home – 100% Complete All Districts (Gold)
Urban Explorers – Collect All Time Capsules (Silver)
Memory Lane – Collect All Postcards (Silver)
Salvager – Open All Underground Caches (Silver)
Under Their Noses – Shut Down All Roxxon Labs (Silver)
Underground Undone – Shut Down All Underground Hideouts (Silver)
Ready For Anything – Purchase All Suits (Silver)
Never Saw It Coming – Complete An Enemy Base Without Being Detected (Silver)
100x Combo – Perform A 100x Combo (Silver)
Pete's First Villain – Complete The Final Test (Bronze)
Kitbash – Craft 10 Upgrades (Bronze)
Rhino Rodeo – Ride Rhino Through The Mall (Bronze)
Hanging By A Thread – Keep The Bridge Together (Bronze)
Overcharge – Defeat 100 Enemies With Venom Attacks (Bronze)
Up And Over – Perform A Venom Jump, Then A Venom Dash On A Single Enemy (Bronze)
From Downtown – Use Venom Dash To Throw An Enemy Into A Group Of Three Or More (Bronze)
Like A Rhino In A China Shop – Smash Into 15 Breakable Objects While Steering Rhino Through The Shopping Mall (Bronze)
JJJ Would Be Proud – Apply A Sticker And Customize Lighting While In Photo Mode (Bronze)
Five Star Review – Complete All FNSM App Requests (Bronze)
Mod That Suit – Craft A Suit Mod (Bronze)
Look With Better Eyes – Craft A Visor Mod (Bronze)
Never Give Up – Pay Respects At Jefferson Davis' Grave In Harlem (Bronze)
A Gift From Pete – Revive The Gift Suit (Bronze)
Crime Master – Complete Bonus Objectives For Each Crime Type (Bronze)
Getting Dizzy – Chain 6 Unique Air Tricks Before Landing (Bronze)
I'm On A Boat – Ride The Derelict Boar In Southern Chinatown
Socially Acceptable – Scroll Through The Entire Social Feed At The End Of The Story.
Marvel's Spider-Man Miles Morales releases for PS4 and PS5 in the US on November 12, 2020, and November 19, 2020, for PS5, in the UK and EU.
Source – [Insomniac Games]