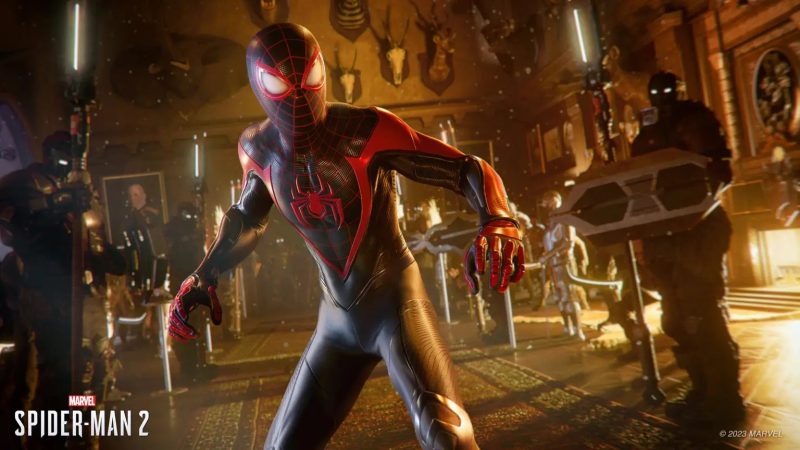 Marvel's Spider-Man 2 is likely the biggest launch for PS5 and PlayStation Studios this year, and at San Diego Comic-Con 2023 we got a few more details about the coming game from Insomniac's panel at the convention.
It was called Symbiotic Relationships, and it featured members of the development team, such as creative director Bryan Intihar, senior art director Jacinda Chew and narrative director Jon Paquette.
Members of the cast were also there, including Tony Todd who voices Venom, Peter Parker's Yuri Lowenthal, Miles Morales' Nadji Jeter and Mary Jane Watson's Laura Bailey.
You can check out the new trailer for yourself, below.
Spider-Man 2 picks up less than a year after the events of the first game, and in that short time both Miles and Peter have grown. Jacinda Chew called them "more sophisticated."
In that time, Miles and Peter now work together "like a well-oiled machine," said Bryan Intihar, "but trying to figure out their lives."
This story trailer is the most we've gotten to hear of Venom and Tony Todd's performance, and Todd also spoke about what it was like to step into the role and his approach.
"Venom was fun to do. I wanted to make sure there was a joyous quality in his destruction. I wanted a sense of joy and tenacity and deliciousness!"
Todd also added that playing Venom has "been the most exciting voice acting journey I've had to date."
Source – [Insomniac Games]