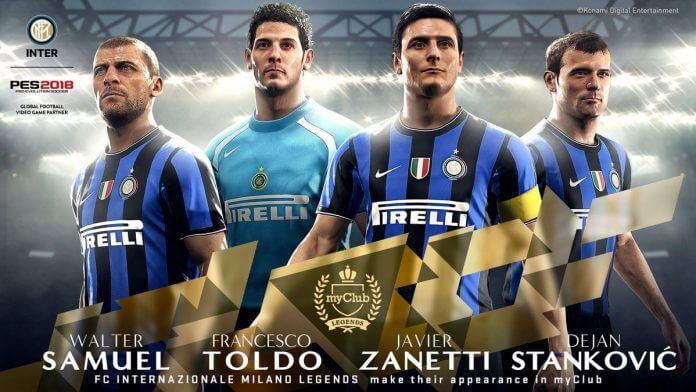 Fresh off classic players such as Cruyff, Beckham, and uhh…Michael Owen, now some Milan Legends are now available to unlock in PES 2018.
Konami announced that AC Milan and Inter Milan Legends are walking into the game's MyClub and beyond today. Two vintage superstars representing AC Milan, and four past Inter stars are on the cards this time round.
On the Inter Milan Legends side of things there's goalkeeper Francesco Toldo, midfielder Javier Zanetti. and defenders Walter Samuel and Dejan Stanković. For AC Milan Legends, there's the legendary Italian defender (and a personal PES favourite) Paolo Maldini, and the Dutch midfielder Ruud Gullit.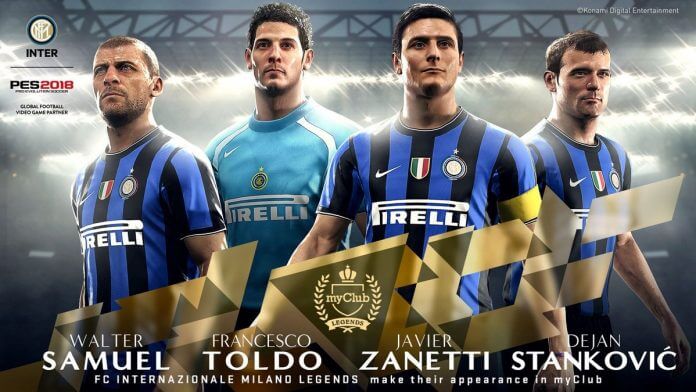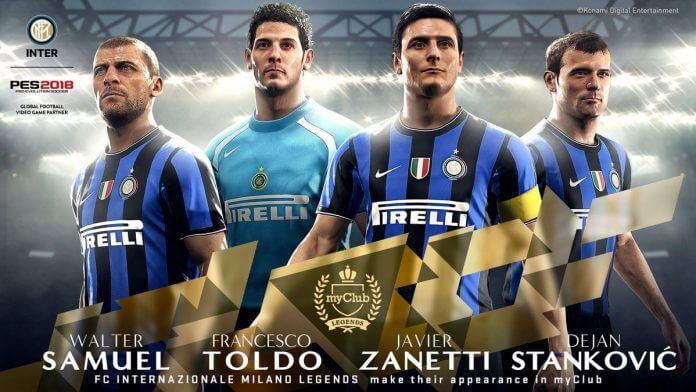 MyClub players will be able to spin for a chance to grab one or more of these legends from today until March 8.
It'll certainly boost many a fantasy team in PES 2018's MyClub mode. I know I am especially eager to get the brilliant Maldini in to sort out my defence. Though that might just be my defending in general that's the issue.
This week's campaign also includes an Online Daily Challenge for you to get stuck into (with 10k coin rewards for each). There's also a patch to fix the identical in-game player issue that had been an issue since a patch earlier in February.
That fixed an issue where installing Patch 1.04 released on 15/02/2018 and executing the [Apply Live Update] function caused some players to appear identical in-game.
PES 2018 is out now, and currently on sale on the EU PS Store. It's rather good.