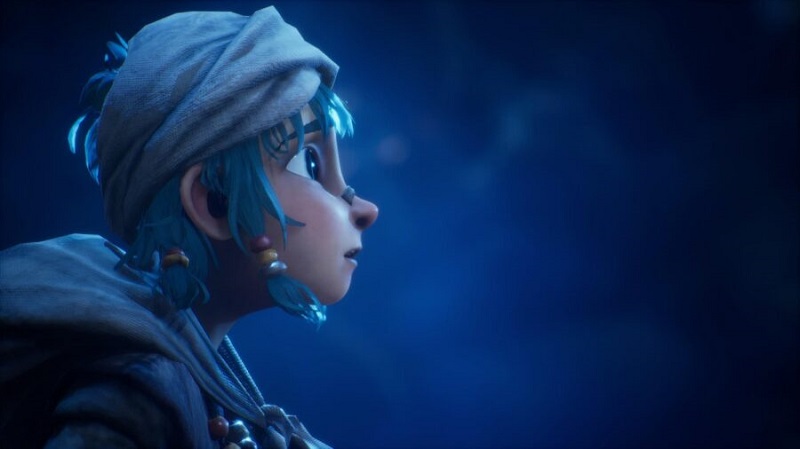 Kena: Bridge Of Spirits is here, and while players are just starting to get their hands on it and experience Kena's story for themselves, we got to know a bit more about the people involved in that story, namely Tod Fennell, the voice actor behind Taro who you'll meet in the game.
A Canadian actor raised in an artistic family who began his acting career at a young age and has now been around video games for many years before landing this role in Kena, Fennell discusses everything from his approach to his craft, working with Ember Lab, and what it was like to be a part of the highly anticipated PS5 and PS4 console exclusive.
Interview With Tod Fennell, The Voice Of Taro From Kena: Bridge Of Spirits
---
Tod Fennell was born and raised in Montreal, Quebec, where both his parents lived and worked as professional dancers and choreographers, so it's easy to understand that performing is in his blood.
My parents were both professional dancers and choreographers, so when they saw me memorizing lines as a kid and running around the basement, doing all the different lines and all the characters and basically talking to myself, they were like 'Okay, do you want to take acting lessons?'
A good instinct, since after Fennell began taking lessons, he started to attend large open auditions for commercials, which is exactly where he got his start. A commercial with a chimpanzee here, a commercial for cheese strings there starts to become a role in a movie, then more films, TV shows, and all of it led to what Fennell says really took off his career, being his role on the show Lassie.
After three seasons on the show, he moved on to do more TV, and eventually voice acting, which has been a great branch of his career both personally and artistically.
You can do voice acting from home, I can spend more time with my son. Cuts the commute time down – but you can laser focus in on what you're saying and your performance. There's so much more to process on screen, whereas when you're just doing the lines it's literally you and a microphone in a dark room, you can even close your eyes and really feel it, you know, and just deliver that line. And that's all that matters.

I think it helps your acting because when you learn to use your voice, it becomes second nature. You don't have to worry how to use it when you're on screen, so you can just focus on the other stuff anyways.
The choice to venture into voice acting was obviously a good one, for the reasons above but also because it's led to working on Kena: Bridge Of Spirits with Ember Lab on their first vide game. When asked what this means for him, Fennell expressed that he had no idea it would be this big of a game.
Well, it's huge for me. I had no idea. Like I knew how good it was when I did it, but I had no idea the reception would be what it is. The first thing that happened, when I really keyed into how big it was, when it was featured on the Tribeca game spotlight, and it was one of the main featured games.

I was like 'oh, so the reception is good!'. And then I'm tuning into all these publications talking about it, all these podcasters, and I was like 'oh, this is huge'. So for me, it's great. I think it's going to be a huge hit and they deserve it. The team is so helpful, and they have a great attention to detail.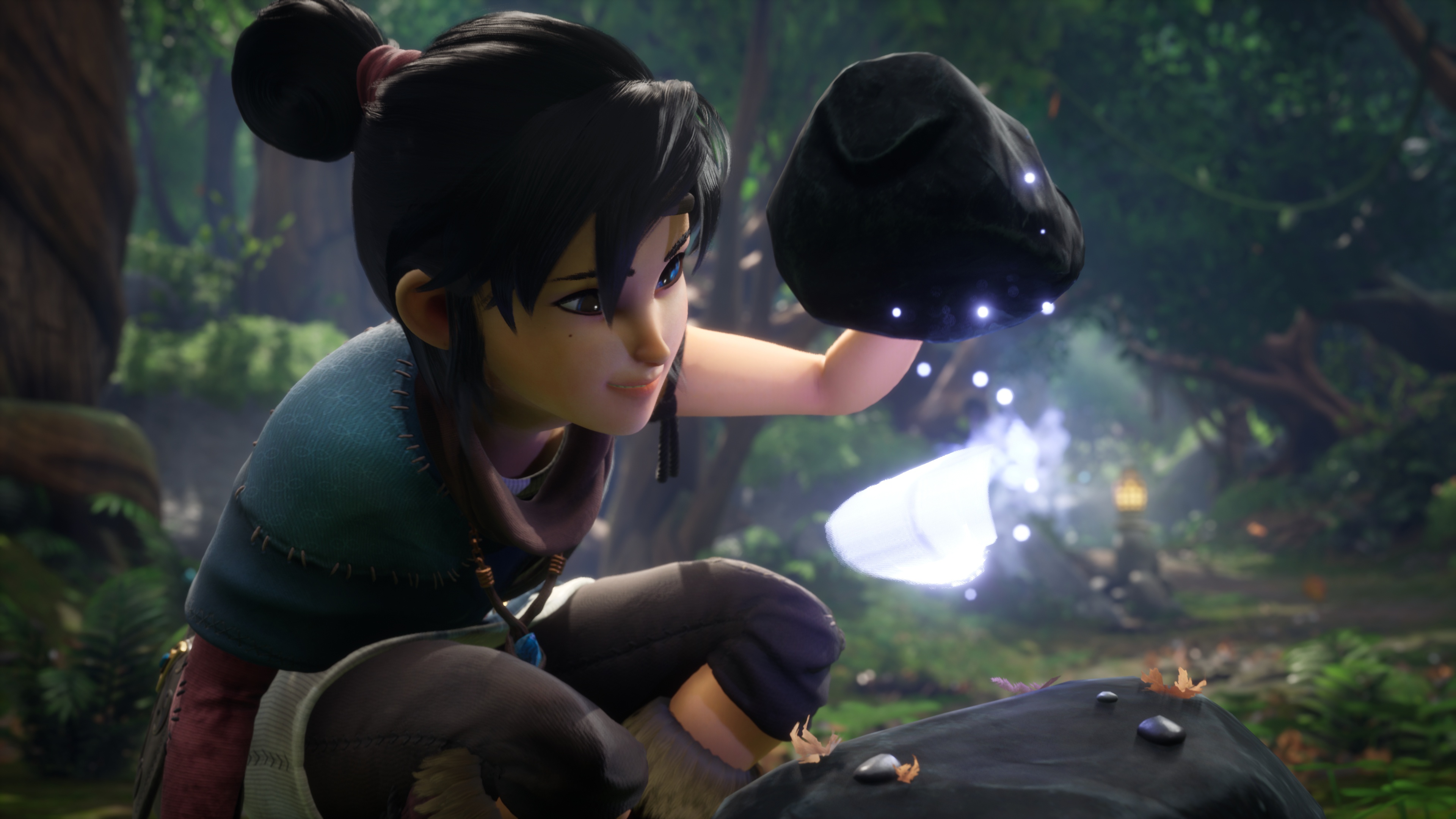 It makes sense that working with Ember Lab went so well, because that same attention to detail Fennell sees them put into their work is also clear about how he approaches his own work, when talking about the first things he does when he gets any script in his hands.
Pause. Because I have this instinct from being a child actor to just say yes to everything. I've learned to take a second, even if it's in an audition…I know it sounds cliché but I try not to have any judgement about the character and where they're coming from, and why they're doing the things they're doing or saying and just try to empathize completely.

I fight the instinct to read the lines with any kind of emotion right off the bat, because there's an instinct to want to, as you read the lines to want to put something on it before you read the whole scene. So I just try to turn off my emotional side and just analytically read the scene.

It's inevitable that you get emotional about the scene because its an emotional scene, so if you try and tone that down a bit, whatever comes up naturally is probably what is going to be necessary for the scene. Then just rehearsing, rehearsing and rehearsing trying different ways so I have options when I get to recording.
Probably the best part of how Fennell prepares for a day on the job is his vocal warmup, which always and forever will be to simply belt his heart out.
I sing Sinatra. I used to take singing lessons on and off, and I discovered I had a baritone voice, which I didn't think I did because my natural voice is a little higher. So I do that just to get the range going and belt it out, like really just let it out.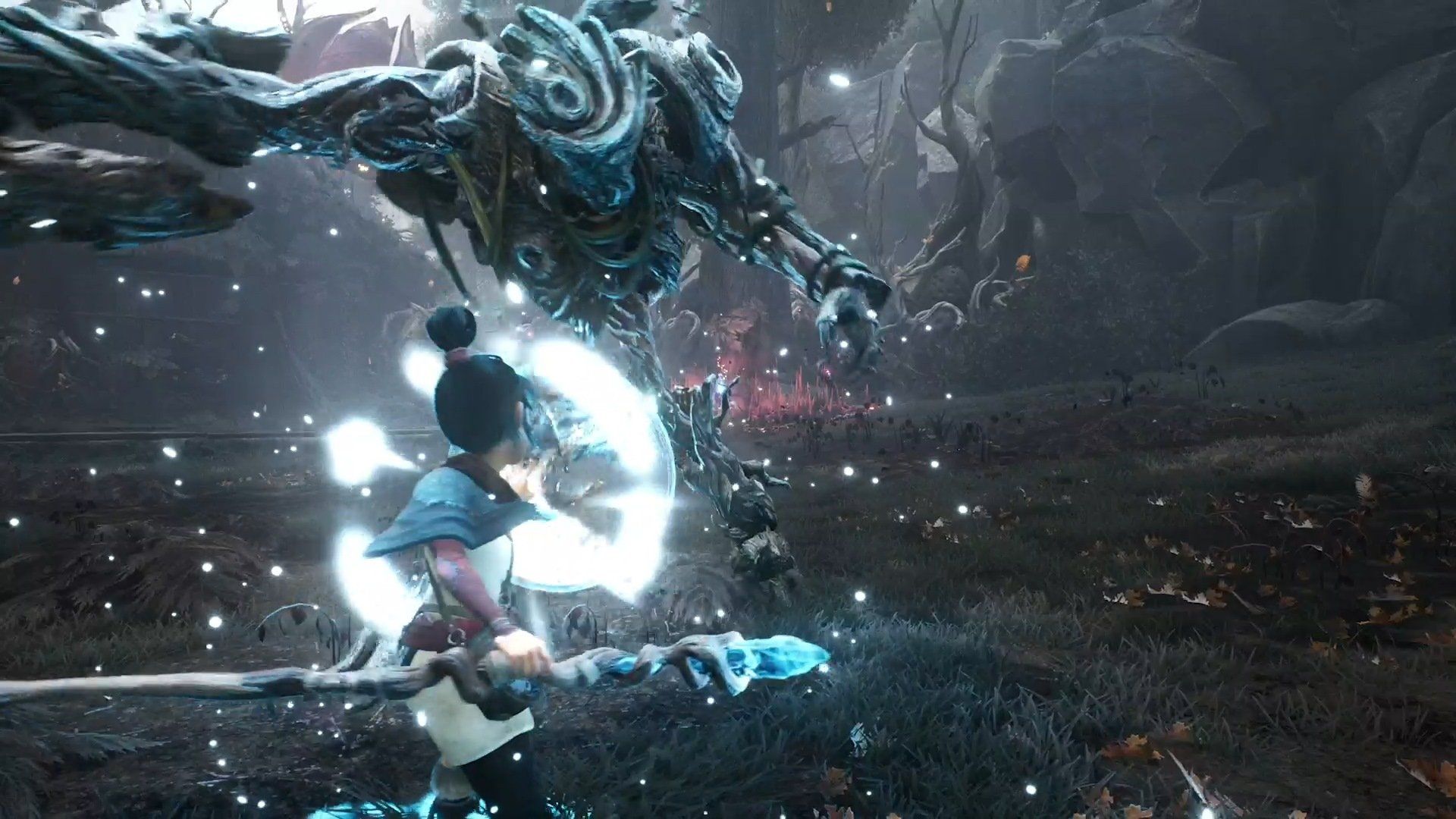 Thankfully as a voice actor, COVID didn't effect parts of Fennell's life in the sense that his commute from his bed to his recording studio stayed the same, as he got himself ready with a homemade studio propped together with foam core sound panels, the kind of blankets you'd see a moving company use, and voila.
I recorded commercials down here that play on the radio that are broadcast quality, and it's like, you don't need thousands of dollars for your setup, it was relatively cheap. The reason it was cheap was because I had to do it quick, I got a call to record this commercial and studios were closed. 'Are you set up to do it at home?' and I was like 'absolutely', so I built something and was set up.
Working on Kena has been a joy for Fennell, but it's the response to the game and its narrative that will be his biggest takeaway.
"You never know what a game is going to become," Fennell says, since he said earlier that he had no idea this would be such a big game and project, and more over he says that Kena: Bridge Of Spirits has shown him there's no limit to what games can do.
The emotional content is getting better and better and more intense, so it just solidified for me that there's no limit to what kinds of stories video games can tell.
The improvement of narrative in games also makes it a perfect time for Fennell to jump back into gaming, as he's since had to take a break as life brings other responsibilities to his plate. When I asked him what's next for him however, he said "Uh, well, Diablo II Resurrected just came out. So I'll play that for a couple of months.
I'm working on two things. I'm working on a rewrite of a TV show that I wrote and pitched a while back, it placed in some competitions and it got really good feedback, but its been a few years now, so I want to rewrite it.

It's a space workplace comedy, but not taking place in space. I'm also working on a cartoon that I want to design and voice myself with some friends. This one will be for free on YouTube I think to start, but I want to just make something.
Speaking to Fennell, it's clear that he's an exceptional artist just always looking to put his passion and soul into his projects, and his great performance in Kena: Bridge Of Spirits speaks further truth to that. On a personal note, it's awesome to see more great Canadian artists like Fennell, who clearly have an incredible road ahead of them yet to come.
Kena: Bridge Of Spirits is available now on PS5 and PS4.