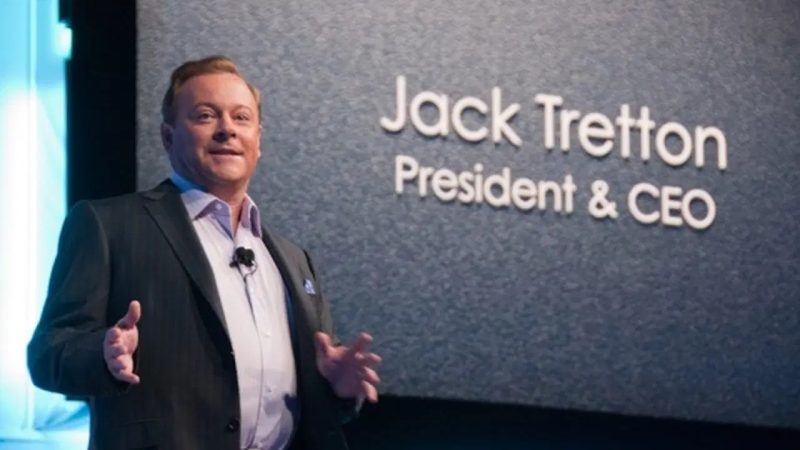 Former head of PlayStation Jack Tretton was interviewed by website GameInformer, and in the report he gave his opinion on a multitude of industry topics, from this years acquisitions, to E3, to live service games, his new company, and more about his time at PlayStation.
Regarding the slew of industry-shaking acquisitions that this year has seen, Tretton has a far more positive than negative outlook.
"There's a way to look at virtually everything that happens as being glass half-full or glass half-empty", he said. "You can find ways to come up with negatives about these acquisitions, but I think the positives far outweigh the negatives".
He continued, "And the positives are that it brings attention to an industry that's already $200 billion and growing, and even though it's more than double the size of the box office and the music industry combined, I still think you find a lot of people out there that don't appreciate how big and sophisticated and…mainstream entertainment gaming is."
Tretton talked about how the competition in the industry felt in his day, and how he's seen a clear shift in today's industry.
"I think back in the day, when I was back at Sony and we were trying to establish this PlayStation brand, and Xbox came out and we're trying to compete with such a formidable company in Microsoft, it very much was 'win at the expense of the competition, counter what they're doing, block what they're doing,' but I think the businesses have grown so big now that it isn't that way anymore."
He also discussed the fate of E3, and how he feels that ultimately the industry is losing something if the show never does return. He describes it as having been one of his favourite parts of the job, to attend each year when he was with PlayStation.
Tretton also said that he thinks a live service title from PlayStation could fair well, though does stipulate that all live service games need to create a special relationship between the developer and player.
"There's this marriage between the consumer and the manufacturer or the publisher that has to exist, where both parties have to be happy, or it doesn't work out."
Source – [GameInformer]