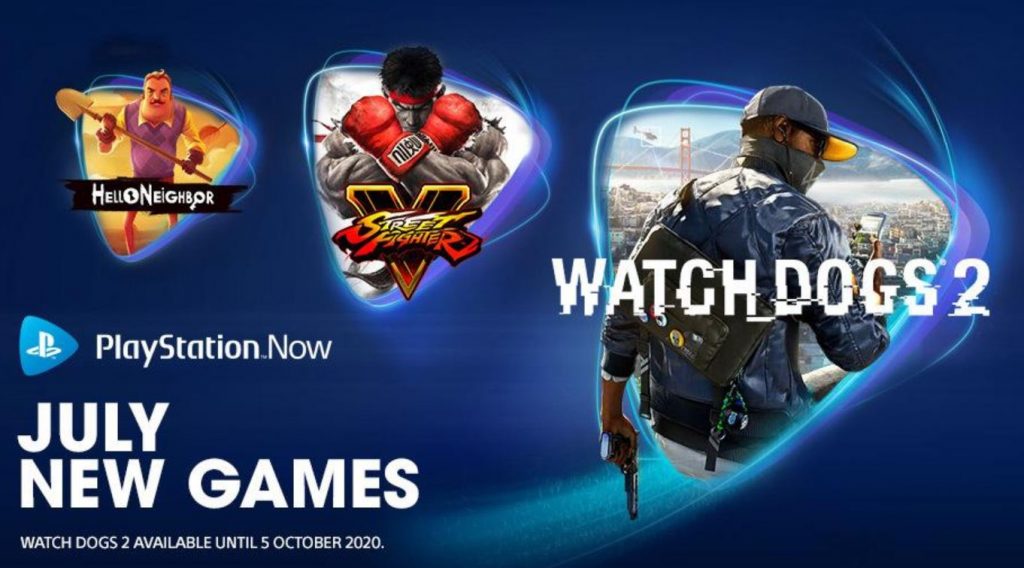 Sony has now officially announced the lineup of July 2020 PS Now games, after the games were initially revealed by Sony Japan earlier today.
July 2020 PS Now Lineup
Sony Japan and Sony have confirmed that both the West and Japan will be getting the same July 2020 PS Now Games. With them being: Watch Dogs 2, Street Fighter V and Hello Neighbor. Japan is also getting Dead Nation, but the US/UK have already received that, hence why Hello Neighbour is in its place (and was previously confirmed by Sony for its 'one indie game every month' commitment as a part of PlayStation Indies).
Sony is expected to reveal the UK/US PS Now lineup at some point today, so we'll update this article with more info as soon as we get it.
PS Now offers subscribers a wealth of PS4 games to download or stream, and is available for a monthly or annual fee.
[Source – Sony Japan via ResetEra]