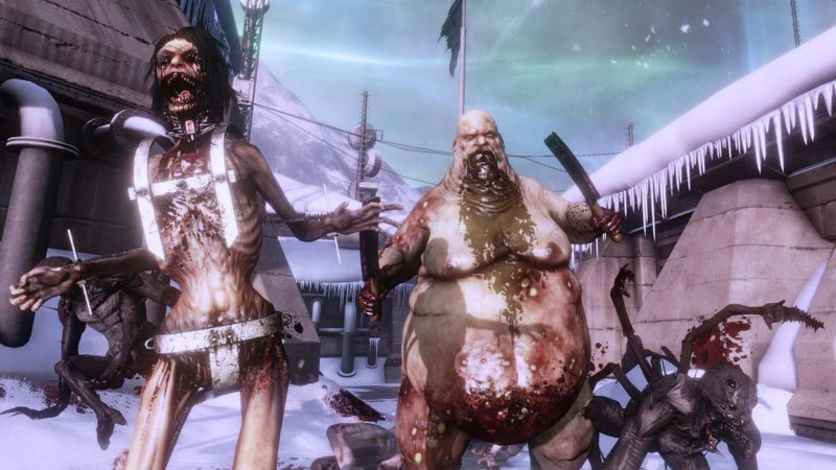 The latest Killing Floor 2 update has arrived for PS4, Xbox One and PC. Check out the latest patch notes from Tripwire Interactive and see what's new for the sci-fi horror shooter.
Killing Floor 2 update: Krampus Christmas Season
Starting today until Jan 9, 2018, the latest patch introduces the all-new Krampus Christmas Seasonal Event. Check out the complete Killing Floor 2 patch notes and the trailer.
Killing Floor 2 patch notes
NEW MAP "KRAMPUS LAIR" & ACHIEVEMENTS
Pay Krampus' cozy lair a visit in this new Holdout map and collect five new achievements.
NEW BOSS & ZED APPEARANCES
Meet Krampus himself and his merry gang of elves and monsters. Previously teased in a developer update, Krampus will return as a new and permanent addition to KILLINGFLOOR 2's growing zed army - and will be known as the "Abomination."
NEW WEAPONS
Freeze Thrower: Available for the first time following its timed-exclusive for Xbox One players, the Freeze Thrower brings even the most hot-blooded zed to a standstill.
UMP SMG: Delivering the latest in dead-zed technology, this new submachine gun will help keep the hordes at bay.
NEW EVENT OBJECTIVES
Complete new event objectives and win prizes available for a limited time.
NEW SEASONAL COSMETICS & UNIFORM
Collect new Christmas-themed cosmetics and a new character uniform.
NEW DOSH VAULT ITEMS
The Vault has been stocked with additional cosmetics, character skins and weapon skins.
NEW CHARACTER UNIFORMS & COSMETICS
The Wasteland Uniform is now available, as well as a brand new set of Pajamas and cosmetics.
Tripwire is also encouraging PS4 and Xbox One players to stay tuned for their Twitter and Facebook pages for some special promotions coming to Killing Floor 2 before Christmas.
Source: Killing Floor 2 forums