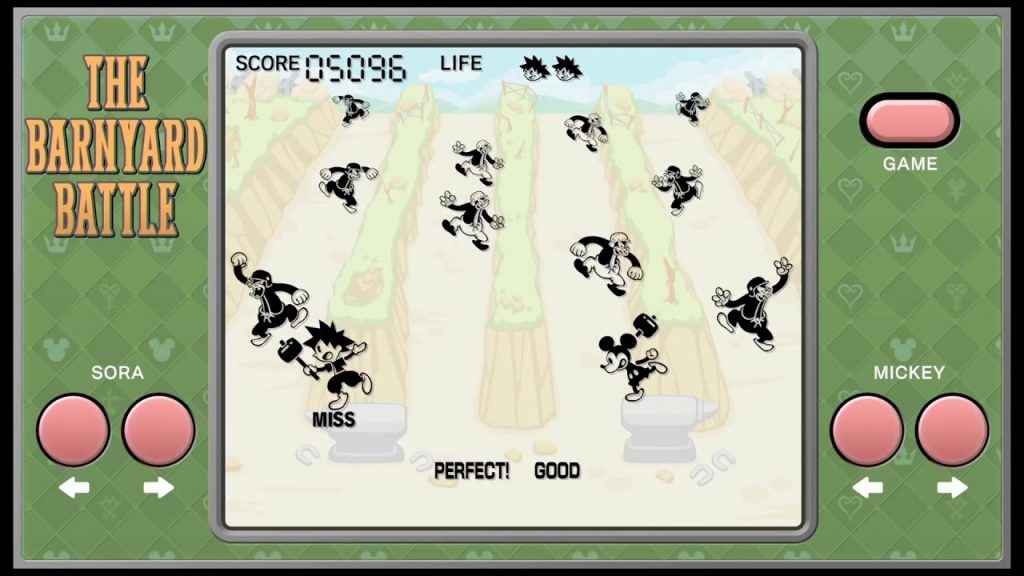 The latest world to be revealed for the long-gestating Kingdom Hearts 3 is a bit of a strange one. It does contain a genuinely nice surprise though in the form of some Kingdom Hearts 3 mini-games!
The newly introduced 'Classic World' isn't the main focal point of the reveal, rather the mini-games found within it. These mini-games in Kingdom Hearts 3 combine early Disney-style character design and classic LCD games (much like Nintendo's Game and Watch series).
You can see some of these Kingdom Hearts 3 mini-games in action in a new trailer found below.
Originally aired at KINGDOM HEARTS Union χ[Cross] Dandelion Meeting, this trailer reveals the new mini-games inspired by classic Disney cartoons and 1980's LCD games that will be available to play in KINGDOM HEARTS III.
So Sora, Mickey, and company will get to have some truly retro adventures. It'll be 'fun' going back when portable gaming meant a few frames of animation at best.
The Kingdom Hearts 3 release date for PS4 and Xbox One is currently confirmed for the second half of 2018 (hopefully).