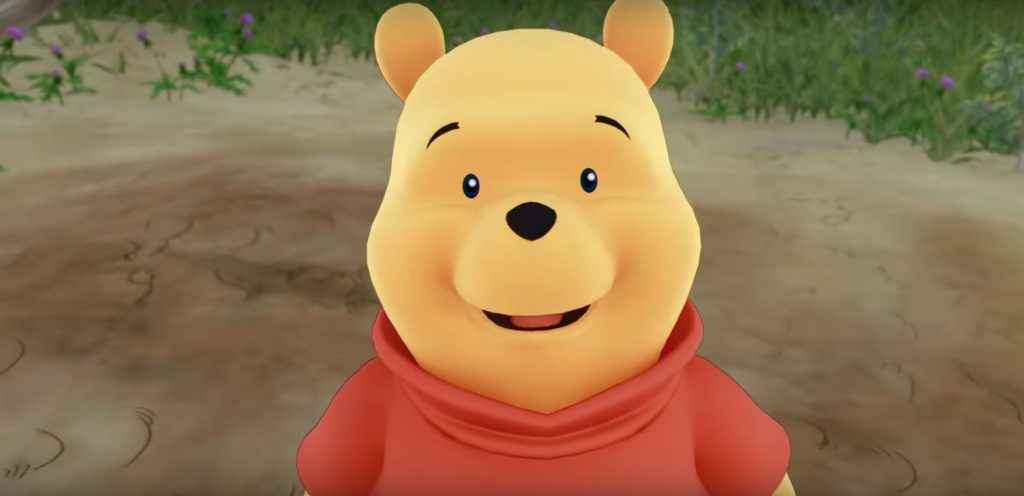 A brand new trailer has just been released for Kingdom Hearts 3 that showcases Winnie The Pooh, as well as the Hundred Acre Wood.
The trailer also gives us some additional looks at the Big Hero 6 world, and some of the minigames that are featured in Kingdom Hearts 3. This is all set to the theme "Don't Think Twice" from the game.
Kingdom Hearts 3 launches on January 29, 2019, for PlayStation 4.
Kingdom Hearts 3 – Other Trailers For The Game
At E3 2018 the Frozen world for the game was finally shown off after years of rumors and speculation. You can also view our full list of every world in the game that has been confirmed so far.
On top of that, the game is set to last longer than 80 hours, which is not entirely surprising. The special edition of the game also offers exclusive figurines.
Kingdom Hearts 3 is the third main game in the series. It features a large number of characters from various Disney worlds such as Toy Story, Pirates of the Caribbean, and the aforementioned Frozen. If you still need to catch up on the series, you can purchase Kingdom Hearts: The Story So Far which includes every game that is a part of the main narrative.
Are you happy to see Winnie back in Kingdom Hearts?