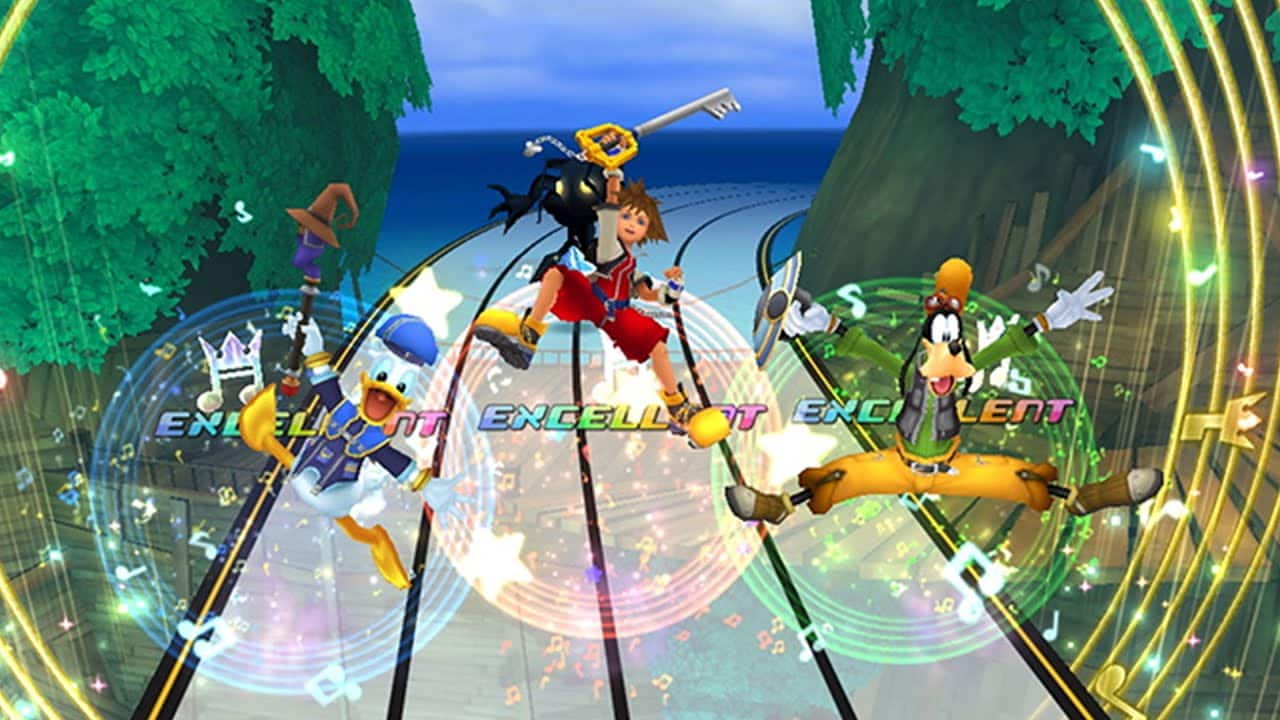 Square Enix has officially announced rhythm actioner Kingdom Hearts Melody of Memory for PS4, Nintendo Switch and Xbox One. The game will be released in 2020, although a concrete launch date has yet to be confirmed.
Kingdom Hearts Melody Of Memory Detailed
You may recall that the game was leaked earlier this week after the logo appeared on a website for Kingdom Hearts Dark Road, which is a new game for smartphones.
Here's the official blurb:
Many characters from the Kingdom Hearts series appear as playable characters!

Depending on the stage, Disney characters will appear as guests and lend you their strength. The game features a massive catalog of over 140 songs, including music from the Kingdom Hearts series, Disney, and more. Enjoy rhythm-based action through unforgettable music.

There are four play modes including online battles.
Kingdom Hearts 3 was released back in early 2019 for PS4 and Xbox One, while all the major games are also available for Sony's console thanks to the release of Kingdom Hearts: All In One Package.