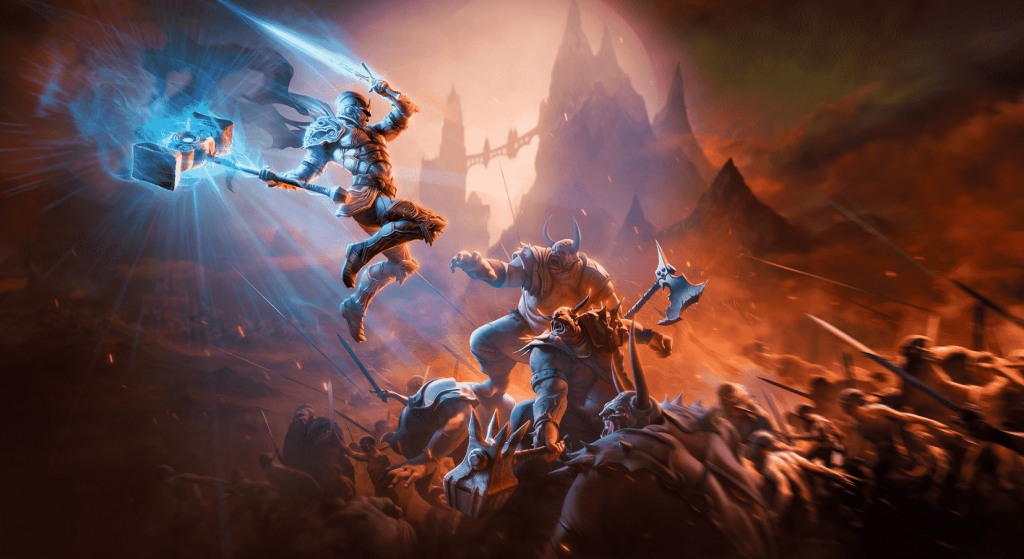 Update 04/06 16:07 – THQ Nordic has now officially announced Kingdom's of Amalur: Re-Reckoning
We don't have an official trailer right now. However, more information can be found on the game's official discord server.
Original Story – Cult classic Kingdoms of Amalur looks set to be getting a remaster at some point, if a listing on the Official Xbox Store is anything to go by.
It's titled Kingdoms of Amalur Re-Reckoning, and is in development at Kaiko, who have previously cut their teeth on the remasters for Darksiders and Red Faction: Guerrilla.
Kingdoms Of Amalur Reckoning Remaster Leaked
According to the Xbox Store listing, Kingdoms of Amalur Re-Reckoning will be released on August 18 and will include 'stunning visuals and refined gameplay,' and features all of the previously released DLC. It's a pretty safe bet to assume that it's coming to PS4, too.
Kingdoms of Amalur was originally released for the PS3, PC, and Xbox 360 back in early 2012, and quickly gained a cult following. You can read our review of the game here.
THQ Nordic snapped up the rights to the franchise from 38 Studios back in September 2018, after the company was forced to declare bankruptcy back in summer 2012. Hopefully this means that a possible sequel may turn up at some point, too.
Kingdoms of Amalur: Re-Reckoning hasn't been announced yet, but we'll keep you posted.