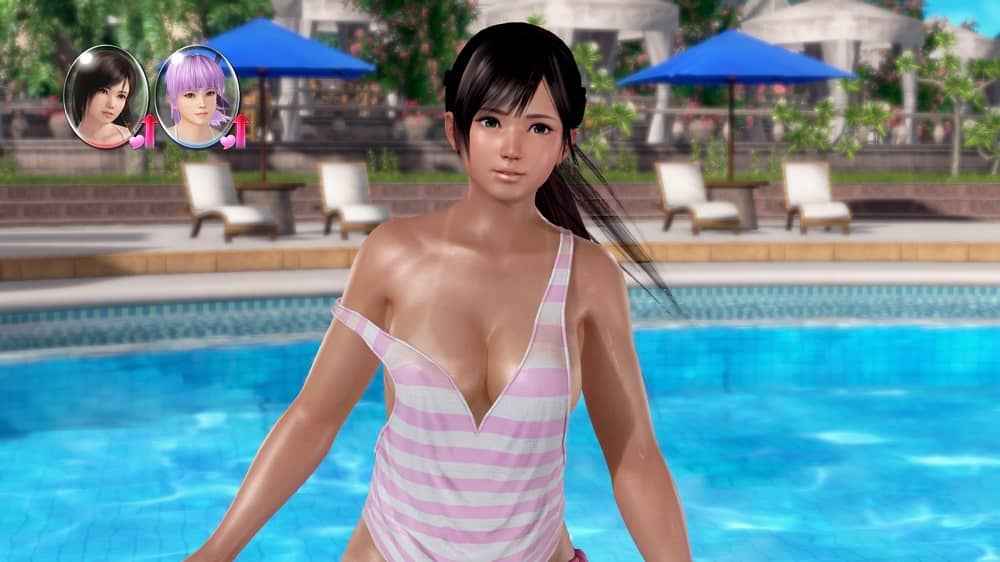 Koei Tecmo admits it got a lot of flak for DOA Xtreme 3 and the VR version. And it's not planning to make the same mistakes for Dead or Alive 6.
In an Dead or Alive 6 interview with PlayStation Universe, series producer Yohei Shimbori, says that they want DOA6 to be viewed as much more serious fighting game. Consequently, it's toning down the sexualisation of female characters, which was also prevalent to a lesser degree in DOA5.
Of course, DOA Xtreme 3 was a spin-off volleyball game featuring a bevy of scantily-clad women and not a fighting game. The game wasn't released in the West, though Koei Tecmo says this was because the game wouldn't appeal to that market rather than concerns about its over sexuality of its female roster.
However, the backlash has obviously made the developer think twice about the sexualisation of women in the game.
There are a lot of different things involved in this approach. With DOAX3 we probably took it a little too far with the way things were shown in that game, and with the VR version we got a lot of flak for that, said Shimbori. With DOA6 it's unlike X3. We want to be able to show it as a proper fighting game.
The series has gained quite a reputation for its boob physics, but judging by the DOA6 screenshots and trailers released so far, it looks like characters costumes will be much less revealing.
In the interview, Koie Tecmo also revealed that some characters may not make its March 2019 launch. This is due to the heavy development schedule, so some playable characters may be available as DLC at a later date.
Dead or Alive 6 is due for release in Early 2019 on PS4 and Xbox One.