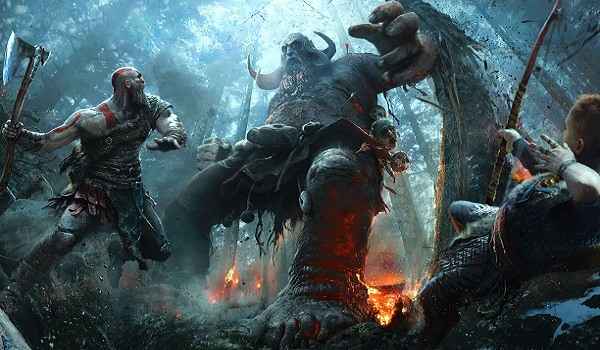 God of War's return and full PS4 debut is (probably, hopefully) mere months away now. That hasn't stopped the future of the series being talked about though.
Kratos spent a long time razing Greek mythology to dust and rubble in the first six God of War games. Seemingly bored of having nothing sacred to brutalize, he's moved on to Norse mythology. Now, game director Cory Barlog is already looking forward to other mythologies. All in need of a good kicking from the self-proclaimed God of War.
Speaking to Game Informer as part of their month of God of War coverage (that's full of other juicy details), Barlog revealed that Kratos' Greek tragedy was simply the first 'era' of the character's reign of destruction. He then goes on to suggest Kratos could well turn to other mythologies once he's done hammering Thor and friends.
"Moving on, the next mythological belief system he interacts with became the Norse era of God of War. But we may end up going on to the Egyptian era and the Mayan era and so on and so forth."
This does seem to suggest we wont be hanging about with Vikings for quite as long as we did with the Greeks. So within the next 'Decade of War' Kratos could be telling Anubis where to shove it. Then probably demonstrating it in some sort of violent manner.
Of course, how well fans receive the current shift in direction in how God of War plays matters. That will have a big say in how likely we are to see this blood-stained retelling of Bill and Ted's Excellent Adventure go to the land of the Pharaohs and beyond. Early signs do at least look promising. Now we just need a release date a little less ambiguous than 'Early 2018' please Sony.