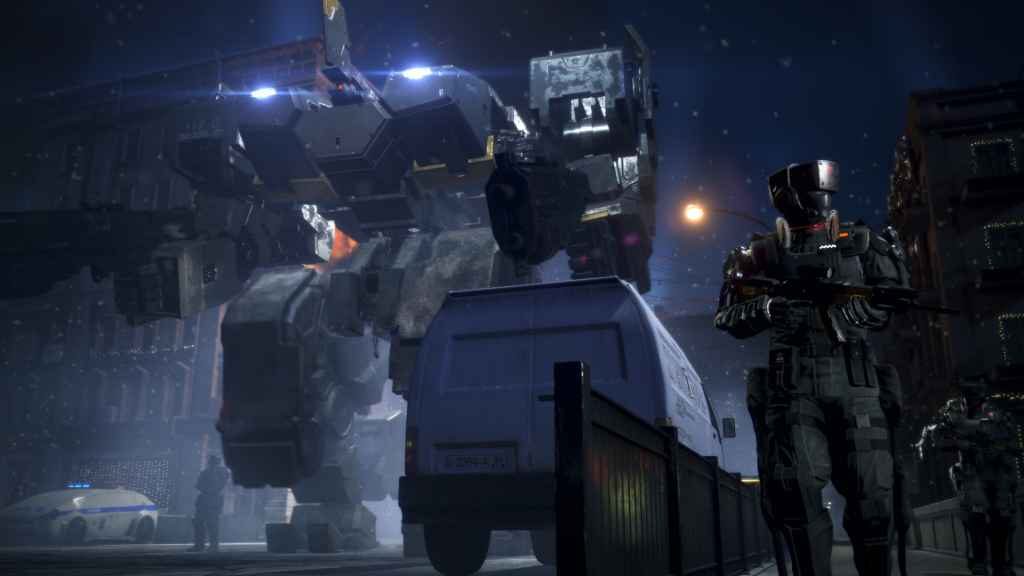 [Update] The issue that caused the Left Alive streaming error in Japan has now been patched and normal service has resumed, said a Square Enix spokesperson in a email to PlayStation Universe.
[Original Story]
It's been a tough few days for Left Alive – Square Enix's latest contribution to the Front Mission universe.
Having released to some seriously negative feedback on the 28th February in Japan, players are now reporting that the game's streaming services have been disabled on PS4.
Square Enix Hoping to Protect Western Release with Left Alive Streaming Ban
The cessation of live streaming services came somewhat out of the blue.
With the exception of cutscenes, players were able to broadcast as much or as little of the game as they wished on release date, according Siliconera.
However, as the negative reviews started piling up – the game currently boasts an average rating of just 1.8/5 on Amazon Japan due to various issues with the overall design, controls, graphics etc. – Square Enix appears to have made the rather desperate decision to slash prices by a whopping 44% and, more unusually, to deactivate streaming services on Sony's market-leading home console.
No official statement has been provided by the developer at the time of writing. Although we presume the idea is to prevent players in the west from watching any less than flattering streams prior to launch that might result in them forming a negative opinion of Left Alive and thus cancelling their pre-orders/avoiding it altogether.
Admittedly, it's not the soundest strategy. The sheer volume of disparaging reviews would make all but the biggest Front Mission fans re-evaluate their purchase, let alone the hasty price cut and streaming ban.
Released in Japan on the 28th February, Left Alive launches worldwide on the 5th March. Which, in case you haven't looked at the calendar recently, is tomorrow.
Source: Siliconera