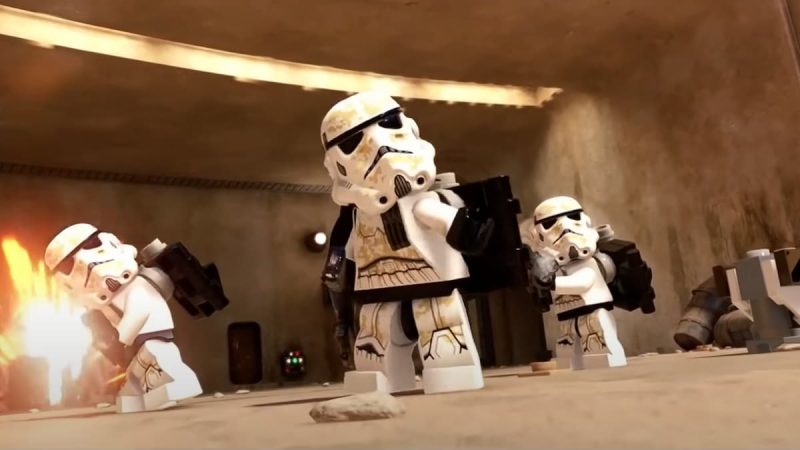 Lego Star Wars: The Skywalker Saga has been a landmark release for TT Games since it launched, as it has gone on to sell better than any LEGO game, ever.
With that, you can bet TT will be supporting it with updates, as it already has done with a number of DLC releases.
Today's update 1.05 adds four new encounters to the game, and fixes a few major issues, which previously halted players story progression.
An issue during Episode 7 which caused Maz to not appear on Takodana, halting story progress has been fixed, along with an issue in Episode 3 where the left trigger for the level The High Ground wouldn't appear.
Along with that the four new encounters in Local Space, and another 34 kyber bricks to find.
You can check out the full patch notes for yourself, here.
Lego Star Wars: The Skywalker Saga Update 1.05 Patch Notes
---
Numerous fixes to stability, quality, progression and performance issues throughout the title, including fixes for:
Issue in Episode 7 where in certain situations Maz would not be present on Takodana to continue Story mission 'Friends of the Resistance'.
Issue in Episode 3 where in certain situations the level trigger for 'The High Ground' could fail to appear.
Issue in 'Green Harvest' freeplay mission where under certain criteria the camera would be stuck on Tatooine indefinitely.
Implemented 4 new Capital Ship encounters in Local Space adding 34 additional Kyber Bricks to collect:
Fulminatrix
Home One
Invisible Hand
Venator
If you encounter any bugs during your time with LEGO Star Wars: The Skywalker Saga or are in need of assistance, please select 'Ask for Help' at the top of this page or click here to submit a ticket or bug report.
Source – [TT Games]