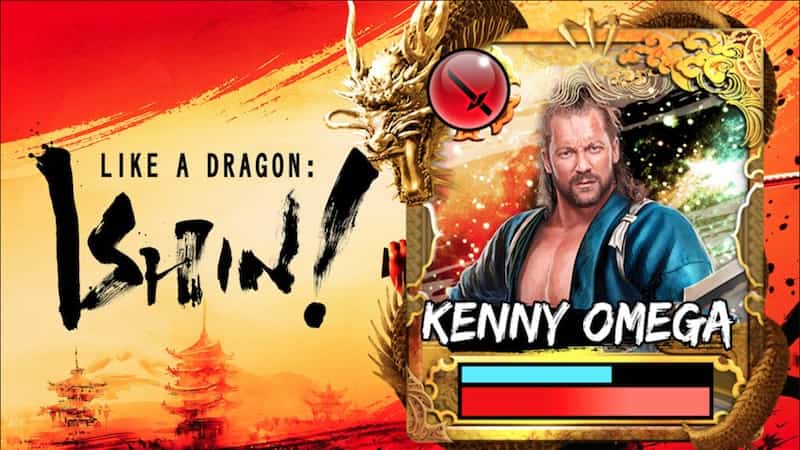 SEGA has announced Like A Dragon Ishin will feature cameos by AEW wrestler Kenny Omega and Midnight Mass's Rahul Kohli as Trooper Cards.
The pair will appear as "two of six special guests that answer Nakamoto Ryoma's call for revolution. Trooper Cards are a combat feature that grant temporary but devastating power-ups and special abilities when activated real-time in battle."
Omega is actually a pretty big fan of the Like A Dragon (aka Yakuza) franchise, and is understandably pretty chuffed to be immortalised in this latest series entry, which is a remaster of the original 2014 Yakuza: Ishin on PS3 and PS4.
I've been a fan of the Like a Dragon series for years, and to be forever immortalized in Like a Dragon: Ishin, the newest entry in one of the most iconic game franchise of all time, is surreall. I'm so excited about my Trooper Card, and I think players are going to love the artwork and attack animation – and the damage I can deal to enemies.
Related Content – Sony PS5 Complete Guide – Everything Explained About PlayStation 5 For New Owners In 2023
Speaking on his inclusion in the game, Kohli commented:
As a huge fan of Ryu Ga Gotoku Studio's games, I was honored to be asked to be a guest for the Like a Dragon: Ishin Trooper Cards. As someone who is emotionally invested in the Like a Dragon story, I'm nervously excited to take on this mantle of being a small part of Ryoma's journey.
Like A Dragon Ishin is scheduled for release on PS4, PS5, PC, Xbox Series X/S and Xbox One on February 21, 2023. You can watch our latest video preview of the game here.