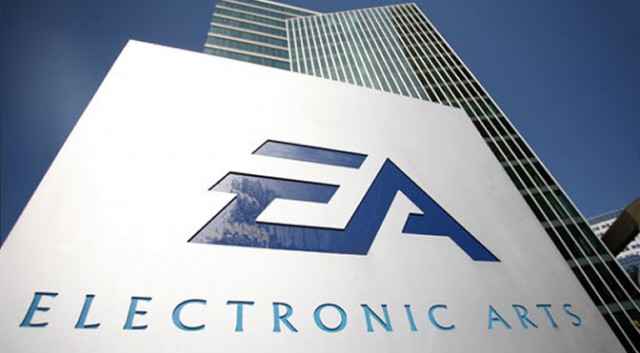 With the newest generations of the gaming consoles out and into the public's hands, all eyes are now on the developers to deliver the next-generation gaming experiences that we were promised over two years ago when they were first announced.
Thankfully, with the Xbox Series X and the PlayStation 5 now finally starting to overcome the initial issues with supply they ran into, game developers are beginning to more seriously set out their plans for how they intend to take advantage of the new technological capabilities that are offered by these machines.
With this in mind, Electronic Arts (EA) are the latest game developer to start hyping up player expectations for what they have in store in the near future.
And in a recent conference call in which they analyzed their performance over the last year, the development team have made the bold statement of a "massive year of innovation" across its entire sports lineup.
But what does this "massive year of innovation" actually mean for the avid gamer? Are we going to see EA diverge from the familiar formula they have been sticking to for the last few years or can we expect something bold and radical? Based on the community buzz over at World Sports Network (WSN), there is a massive thirst for pro sports after a year of seeing the season progress in a series of fits and starts. Whether or not EA will be able to meet the desires of sports fans, however, remains to be seen. If you do want to see what they have in store, keep reading the following article for a quick rundown!
In the conference call that was well attended by industry reporters from across the gaming spectrum, EA CEO Andrew Wilson was clearly making a concerted attempt to appeal to the sports fans who have become so important to their continued commercial success.
To this end, Wilson made a particularly big deal about two new additions EA were intending to make to their lineup, which included F1 2021 and PGA Tour Golf. Additionally, Wilson was keen to emphasize that the familiar FIFA, Madden and NHL franchises would all be given an update for 2022.
In terms of his promise that the next year of releases would be one of massive innovation, Wilson also went to great lengths to stress how the development team are making the best out of the new technology offered by the latest generation of consoles. In particular, it was the online capabilities that seemed to be getting Wilson the most excited.
EA SPORTS FIFA is hoping to build on the more than 100 million players engaged worldwide. According to Wilson, 20 million players played FIFA Ultimate Team last year, with FIFA Ultimate Team matches experiencing a 180% rise. And based on the sales figures that have been trickling in, FIFA 21 was EA's most successful iteration of the franchise ever – which is a particular staggering feat, given how long the game has been in production and how many copies it has sold to date. In fact, the FIFA series has been so popular that it recently hit the unique milestone of having sold around 325 million for the franchise as a whole.
The Madden NFL series experienced a similar boost in popularity, with the development team being committed to build on these successes going forward.
The recent acquisition of Codemasters by EA also proved a talking point in the conference call, with Wilson hinting at the return of their classic racing series on PS5 and Xbox Series X. If true, this would round off the growing collection of racing titles offered by them. With this in mind, 2021 and 2022 look set to be bumper years for racing fans, with the possibility of three different major racing franchises forming a key part of EA's release schedule going forward.
With all that said, despite having been delayed by a month due to the ongoing public health crisis, EA's conference call has done much to whet the appetites of sports gaming fans. And with the annual EA Play event still to be held this coming July – also having been postponed due to the public health emergency – it certainly looks like the future has a huge amount still in store for gaming fans.