Every week we'll be doing a feature on a game that we're looking forward to here at PSU. Chiefly, these games will tend to be upcoming titles that haven't been given a lot of press, and as such, we quickly go about breaking down what the game is about and what we're looking forward to about it.
This week, we'll be taking a look at RICO from British developer Ground Shatter.
RICO – What is it about?
Imagine someone took the on-foot FPS bits from Battlefield Hardline, chucked it in a blender with the Bad Boys movies and then put a dash of Virtua Cop on top to seal the deal and you've got some idea of what RICO is all about.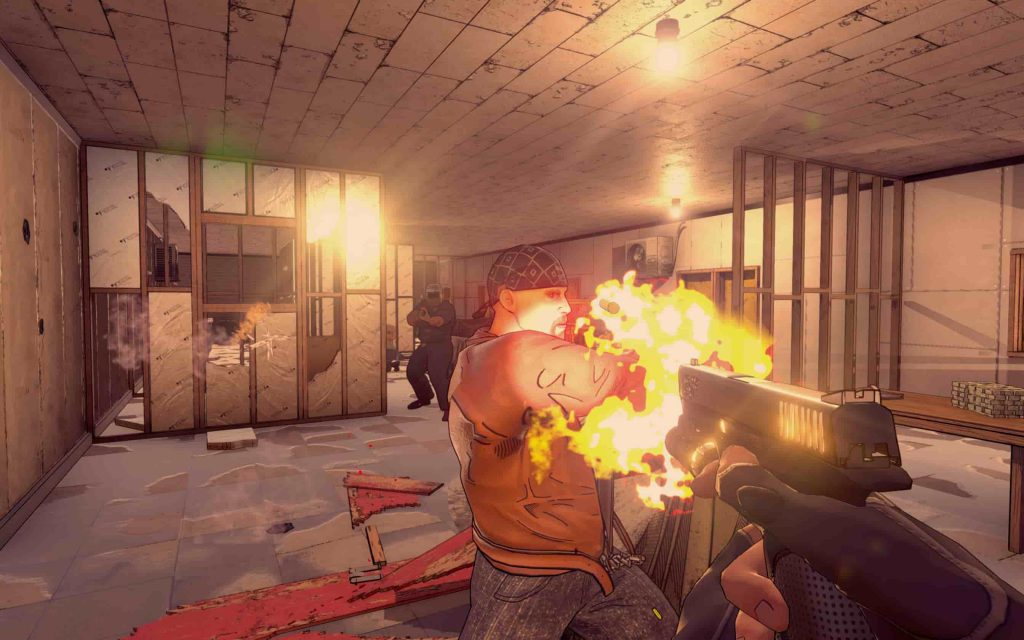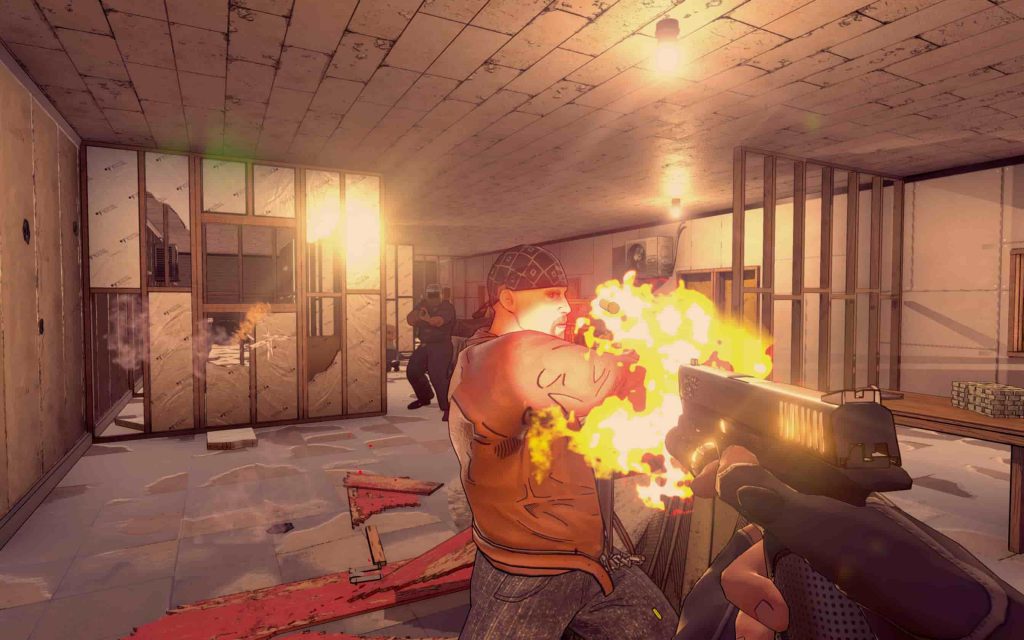 As a member of a police tactical assault team your mandate is simple – go into trouble areas, bust down the doors and if goons on the other side won't/can't cooperate, put enough lead into them to ensure that they stay down.
A seemingly glorious amalgamation of buddy cop shows, slo-mo bullet time style firearms combat and cel-shaded visuals reminiscent of old Ubisoft comic book shooter XIII, RICO is shaping up to be a whole heap of door-kicking, goon blasting fun.
RICO – What do we like about it?
The most immediate thing which appeals to us about RICO is the hyper-kinetic gameplay loop which serves as the bedrock for the whole experience. Busting through doors, sliding under tables and blasting gangsters with a shotgun with such force that it sends them through the doors and into the next room, doesn't look like something we'll tire of quickly,
Then there are the levels. Randomly generated, the various rooms and structures that RICO allows players to blast about in are unique each time you play; providing a fresh challenge for every playthrough.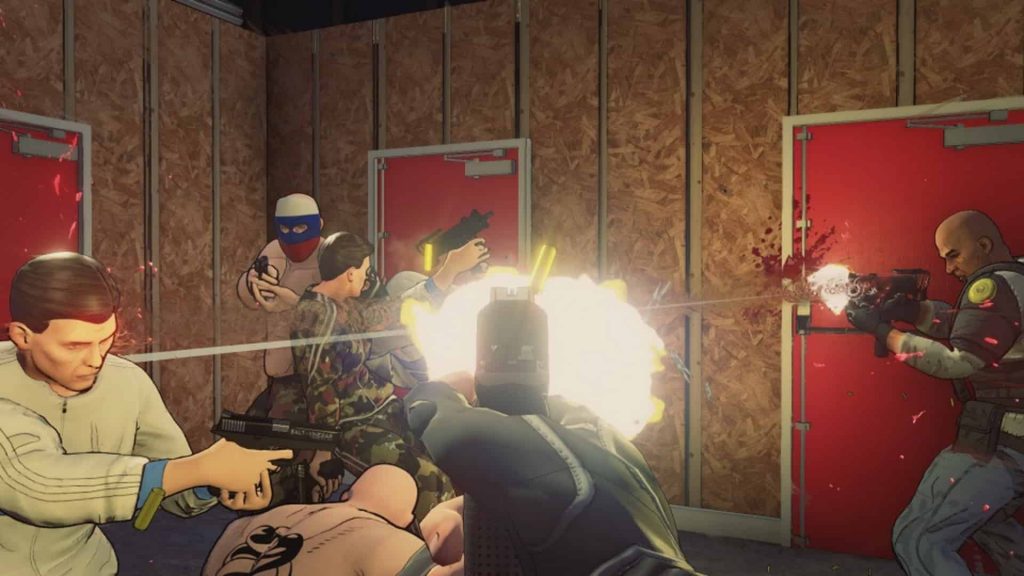 Another gameplay element that RICO possesses which excites us is in how forces players to make the most of the element of surprise. Rather than just being dropped into a level stuffed with goons, you must first breach the door and lay waste to the enemies behind it – demanding that every split-second after the point of entry is crucial in determining your success early on.
Throw in online and split-screen co-operative play and a raft of unlockable characters and guns, and it looks like that RICO is more than ready for duty ahead of its release in March.
RICO – When does it come out?
RICO is currently set to release on PS4, PC and Xbox One on March 12, 2019. Look out for our review soon!
In the meantime, you can catch the latest trailer for RICO below.
Published by Rising Star Games and developed by Ground Shatter, RICO releases for PS4, PC and Xbox One on March 12, 2019.
In case you've missed previous instalments of Looking Forward, here are some of the other games that we think you folks should have on your radar: