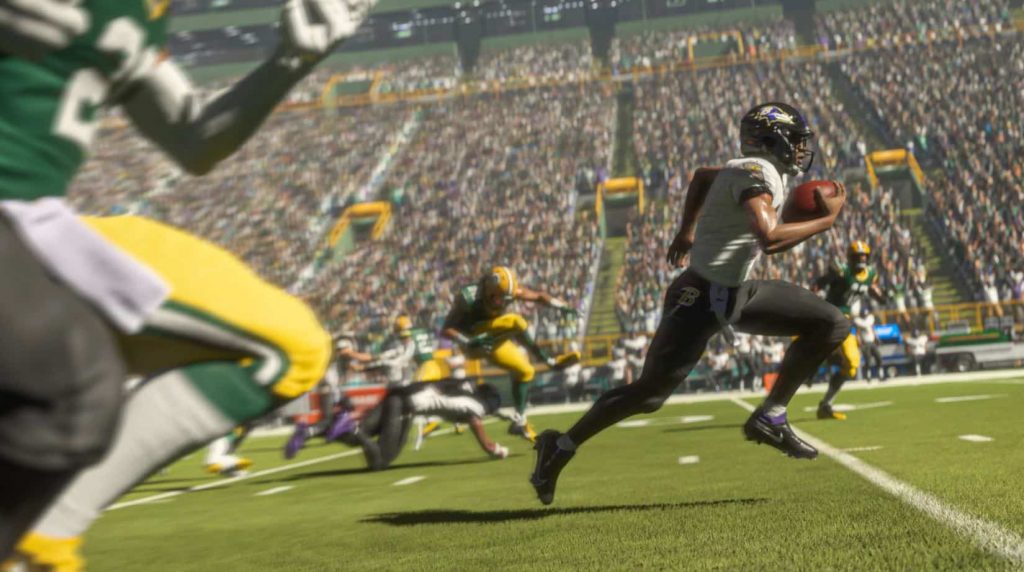 EA has released a Madden NFL 21 gameplay deep dive, showcasing how the game has changed this year, as well as a host of new feature that have been added to the game.
The first new feature is improved Pass-Rush control. All Pass-Rush moves are now on the right stick and triggers making the role more fun to play and giving you more control. Offense is also being overhauled with the Ball Carrier Skill Stick, which adds creativity and control by allowing you to control all moves with the right stick allowing you to make plays and change your choice on the fly.
Tacking has been made more authentic allowing you to have more control and a better chance of tackling players. New physics-based animations also add to that authenticity, especially for the quarterback. Finally, you will be able to control how you celebrate after a game-changing play.
You can watch the Madden NFL 21 gameplay from the deep dive below:
Madden NFL 21's release date was confirmed earlier this month, as well as a PS5 release. That PS5 release will also offer a free upgrade for existing PS4 owners. The game is to be one of a number of cross-gen titles for EA this year, with other sports titles set to bolster their PS5 lineup.
Madden NFL 21 releases for PS4 on August 28. The game is also set to come to PS5 later this year.